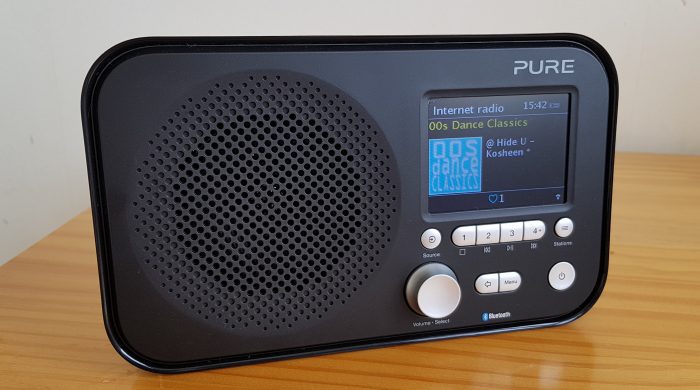 At home I get about 70-odd digital radio stations. I'm quite lucky. Here in the UK there's now a big range of DAB stations alongside the FM and MW / LW / SW stations. However, this particular radio is a bit different. It's an internet radio, a Bluetooth speaker and a Spotify Connect speaker .. all in one.
It's from Pure, who are a British company, and the sound quality is very good indeed. We've covered this previously and you can buy it for £99.99 in black and white one on Amazon.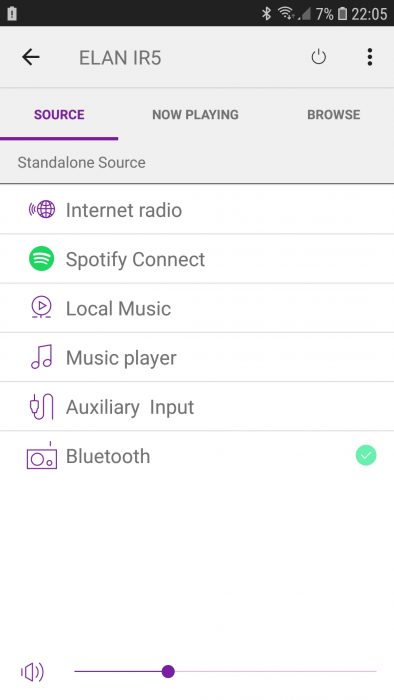 Oh, and there's a few more tricks in this box too. For example, you can connect to it with the Pure Select app to control the radio from your phone, so there's no need to walk across the kitchen just to switch the input setting on the radio. From the app (above) it will also let you switch the language, set a sleep timer, tweak the sound via an equalizer, add a favourite, search for a station or adjust the name of the radio.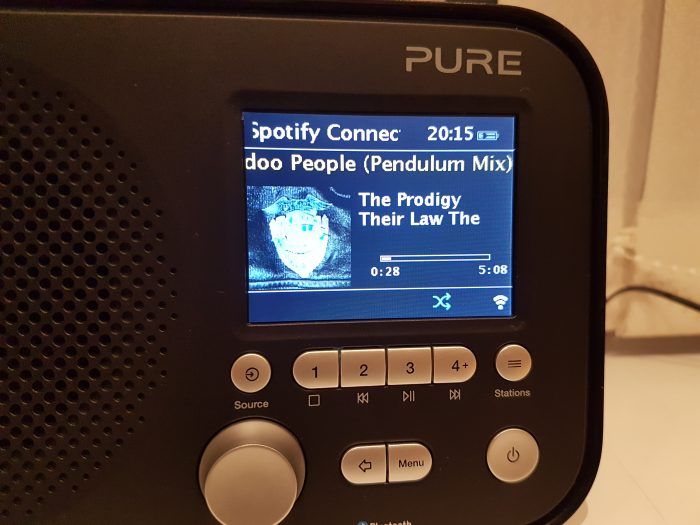 But wait, I'm getting ahead of myself.
An internet radio? How does that work?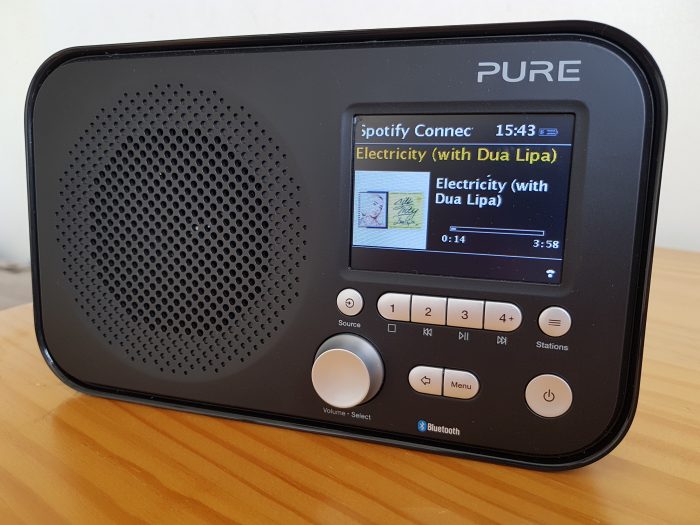 Well, if you've ever visited the website of your favourite radio station, you'll no doubt have listened online to their audio stream. Here, this radio let's you listen directly to that stream. Each stream / station is cleverly categorised and filed away under the appropriate genre and location. It all comes from vTuner.com, who collate, sort and present the radio streams. If you're wondering just how many stations you can get, and whether your favourite one is on there, just head to the listing page where you can drill down into it. Oh, and you can also suggest a station if it's not on there.
So why is internet radio so good? Well, I started getting into it quite some years ago now. Back in 2011 I had an old Orange Liveradio box but, after the support was pulled and Orange UK had merged into EE, it was time to move on. It had been around since 2008 so it had a fairly good innings. Back in 2011 I also tested just how feasible internet radio would be in a moving car and just how much data I'd chomp through. It worked quite well as you'll see from the YouTube video I filmed at the time. It's good because, unlike FM or DAB, you get a colossal choice and you're not restricted by location or transmitter power.
If you want to listen to a station in another another area or another country, you can. If you've moved home recently and want to still get your old local radio station, you can do that. If you want to listen to internet-only stations (that are usually arguably better than normal broadcast stations and have less adverts), you can do that too.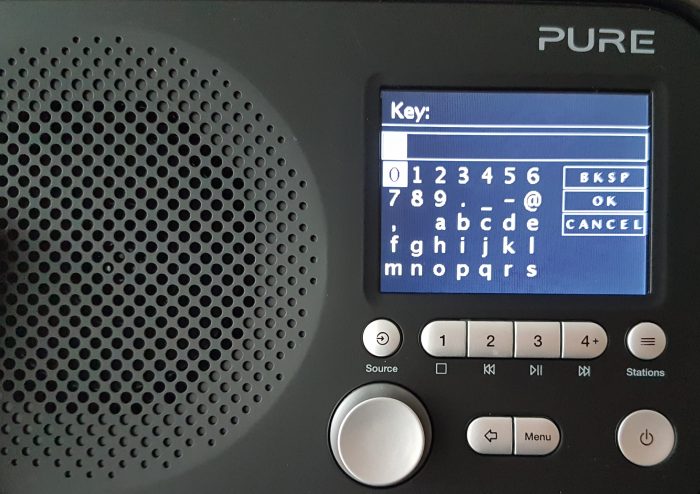 Turn the Pure Elan IR5 on and, after firing through the WiFi setup, it's very quick and easy to understand. Perhaps the most difficult bit is actually entering your WiFi passcode, as the volume control / jog-wheel on the front is how you navigate the on-screen keyboard.
The Stations button lets you quickly hop into the stations that are available, then it's a matter of using that volume / select knob to roll through the menu, with a press in to select the relevant folder / station.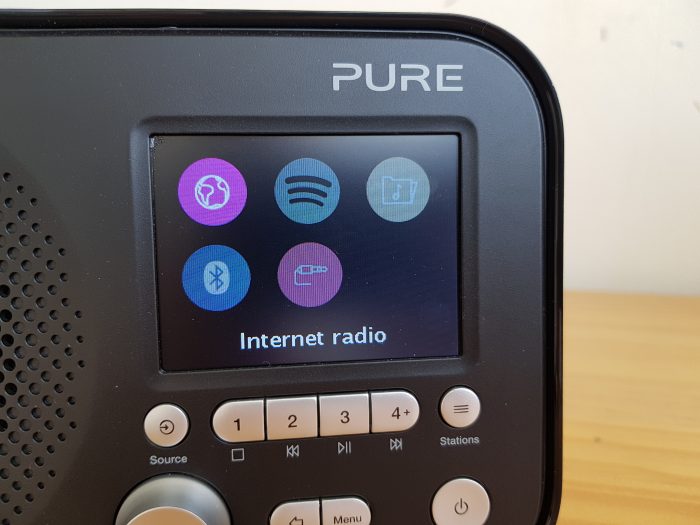 Hang on though! How about a lovely all-encompassing video to show you around this, eh? That'd be good 🙂
So you can hopefully see the main controls there on the video and just how easy it is to navigate around. The preset buttons on the front help you save 12 of those internet radio stations so, once you've found them, you can easily load them up. You can also use the Pure Select app to quickly navigate and save presets. Find stations, play music direct from your phone, switch source, start the station, stop the station, adjust the volume and much more. Good that. The app does need a bit of polish here and there though – for example, if you do a search for a station and it doesn't find a result, you find yourself stuck on that screen. The design of the app also needed a bit of attention, perhaps a lick of paint to make it match the looks of the Elan IR5 itself.
It can, though, let you do quite a bit remotely. Here (and apologies for the background noise) is the app in use…
As mentioned, although this comes with a power supply you can also put 4 AA batteries in it and make it portable. It also, as you'll have hopefully seen above, lets you stream music content from your NAS server or a shared drive on a computer or another device on your WiFi network. So, if you've got a NAS box or a laptop full of music which has "fallen off the internet", you can listen to it here. You can also put a 3.5mm audio input in and use it as a speaker for other wired devices.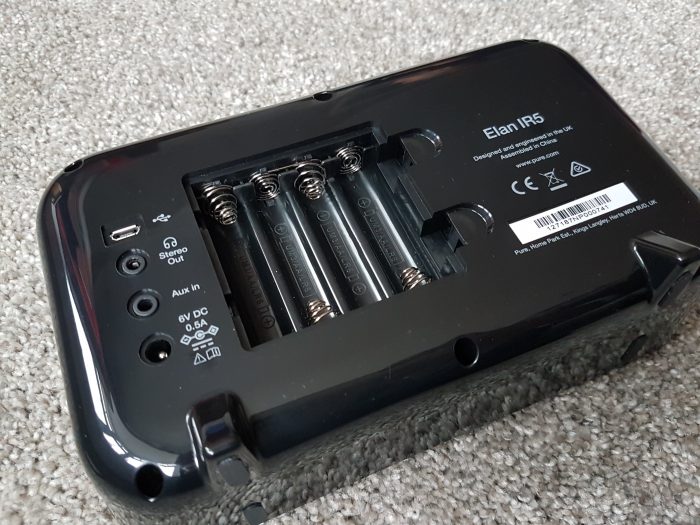 I like the Spotify Connect aspect of this unit too. We're big Spotify users and usually rely on a random Bluetooth speaker to pump out our tunes. Here though we had a dedicated device which was always available (even on stand-by) and one which had so many additional features. I could fully control Spotify playlists and music directly on this unit, through the app or back on whatever phone I'd used to fire up Spotify. Clever. I also loved the fact that I could plonk Podcasts onto a shared folder on a NAS box in my garage and listen to them easily on this unit.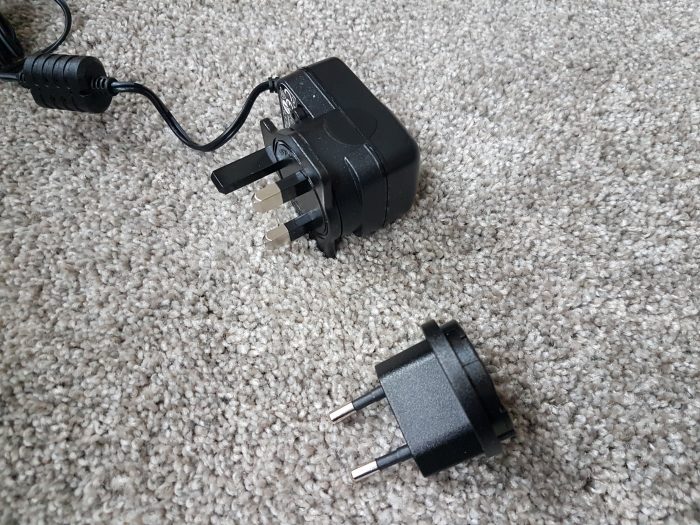 The design of the Elan IR5 is smart and clean, with a polish shiny black finish and solid construction. Bluetooth connectivity was a breeze and the setup and process of locating an internet radio station was easy to understand. I also liked the fact that album art appeared on the screen, the GUI was colourful and that it operated quickly. The included instruction pamphlet was also well-written and included simple pictures which made everything simple.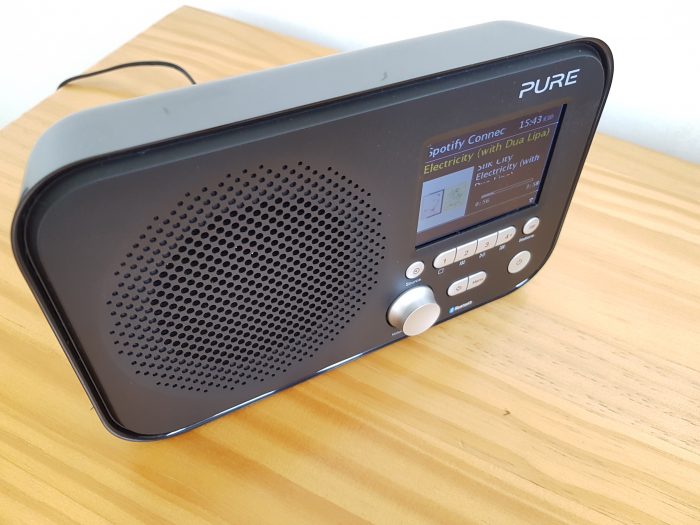 Overall
Sound was deep, slightly hollow but clear and impactful. It's a 4W speaker, with a digital amplifier but, if you don't like the sound mix, you can tweak the equalizer to alter it to your tastes. A bit more bass here, some treble there.
With over 25,000 internet radio stations, a connection to your local music share over DLNA, Bluetooth, a 3.5mm audio input AND Spotify Connect, this is a perfect and all-in-one portable entertainment box. Sure, some of you may way a USB port but I doubt many people carry music around on MP3 sticks unless they're professional DJ's.
The 2.8" TFT display and simple, clicking, clean buttons made navigation straightforward. Ther alarms, sleep and kitchen timers were a nice addition and I liked the portability aspect, although I was a bit miffed to see a bay needing 4 AA batteries rather than an on-board battery that I could perhaps charge.
Head to the Pure website for more information on this or buy the black and white one on Amazon for £99.99 as I type.
Pure Elan IR5 Review
Build quality - 97%
Sound quality - 92%
Accompanying app - 68%
Ease of use - 91%
Solid, feature-packed. A box of connected entertainment for your home.