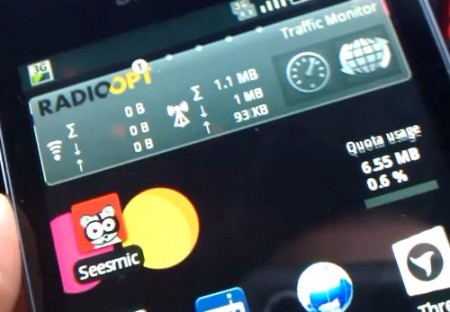 A few years ago I bought a DAB radio. At the time it was pretty expensive but the guy in the shop told me it would offer more choice and a crisp sound. I took it home and quickly realised it was pretty rubbish. Only a small amount of the local radio stations would work and, if I did take it upstairs and plonk it against the window with the aerial up, I still couldn't get some of the local stations that came through perfectly well on FM everywhere else in the house.
In the end I switched to an internet radio. It sits in the kitchen and offers a massive choice of streaming stations from all over the world. I turn it on and it just works. No aerial, no drop-outs and I can get all the stations and podcasts too.
What happens when you get in the car though? Well, I do a lot of driving. Most of my hands-on videos are recorded in the car and I spend around two hours plodding around motorways every day. My car has a CD player which doesn't "do" MP3 CD's and an iPod dock which obviously doesn't "do" my HTC Desire. Each day I have a choice of various local and national FM radio stations or one of the many CD's that slide around the glovebox.
Should I get a new car stereo? Well, I've already been put off DAB due to the reception issues and some broadcasters have actually shut down their DAB stations because it's "not an economically viable platform". Up until now I've used a small FM transmitter to send tunes from my phone to the car stereo, but it's a bit fiddly so I installed a 3.5mm AUX input instead. Today I decided to try listening to streaming internet radio (instead of the MP3's on my phone) with the Samsung Galaxy Ace. Using the TuneIn Radio app I used the rather excellent Three mobile network to drive home whilst listening to a 128k audio stream. It dropped out a couple of times during the 1 hour journey but the quality was spot on and, just like the internet radio at home, I had a choice of many thousands of stations.
Is it a viable alternative to DAB ? Well, there's more choice and, at a guess, the coverage is far better. The only issue is data consumption. Sure, you can choose a lower-quality stream such as a 32k or 48k stream but, if I'm honest, they sound rubbish.
In the video I found that the higher-quality 128K steam consumed around 1MB per minute. If I listen to streaming music for 2 hours a day (an hour to work, an hour back), this equals 120MB a day. Do this for five days a week and you're looking at around 600MB per week. That's roughly 2.7GB per month, so you're instantly above most of the 1GB caps offered by many mobile networks.
To be honest the only network that could do this for me is Three with their "One Plan". If an internet radio could be built into a car with a monthly charge of £15 per month (the same as the cheapest Pay As You Go One Plan) then I firmly believe it'd prove successful. Think of it as a European alternative to the American Sirius Satellite Radio.
Perhaps I'm day-dreaming a little. Until they do make internet car radios I'll stick with my phone and a healthy data plan. I can listen to any station I want and use it a normal smartphone too.
If you're looking for a new car with DAB, check out the various Car finance deals.