Since joining CoolSmartphone, I've always enjoyed KitSound products and their perfect mix between quality and value.  As technology has changed, their products have evolved to match. (does anyone the KitSound Glow? – great for its time but shows how far KitSound has come.)
Most of us like our music to travel with us, and mobile phones along with cloud services are making this the norm. But as we are generally social animals, there are times when headphones don't hit the spot.
Enter then, the KitSound BoomBar 2+. It's a £70 portable speaker allowing you to share your music with your nearest and dearest.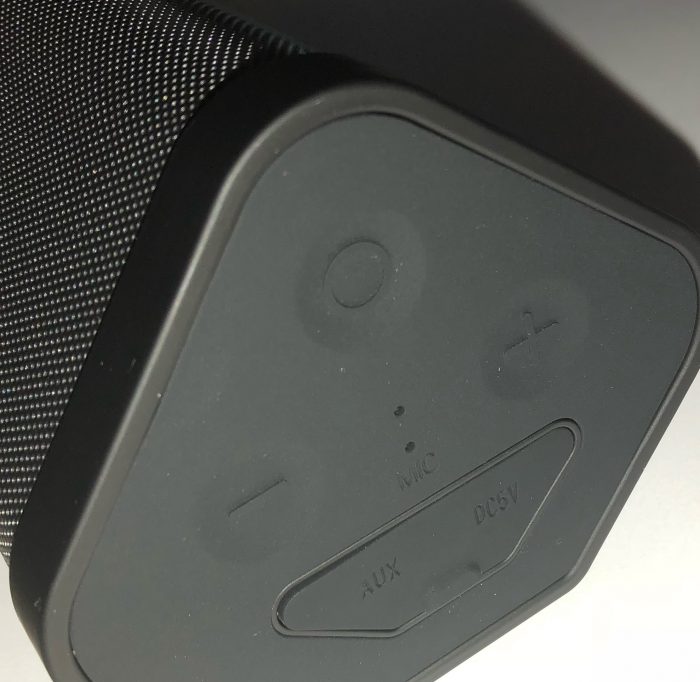 A stylish looking boombox
KitSound has really worked on their aesthetics over recent years and the BoomBar 2+ is a stylish looking speaker, with a design based on a modern reimagining of the Boom Boxes of yesteryear. With an angular design, the BoomBar 2+ is designed to project music upward, so perfect for being placed on the floor. So with this, you can see that the BoomBar is designed with social occasions in mind.
Taking your music on the road
The KitSound BoomBar 2+ is designed to be portable so that you can take it on the road with you, whether that be to a party, on a road trip, on holiday or whatever. Measuring 6.5 x 26.5 x 6.5 cm, and weighing 0.93 kg, the BoomBar 2+ fits into a bag perfectly.
The BoomBar 2+ has an internal battery so that you aren't dependent on power being available to use the speaker, and a good 4-hour charge should see you good for 10 hours of use. Just remember that as with all mobile devices, battery management needs to be undertaken.
You also don't need to treat the device with kid gloves. The BoomBar 2+ is IP66 level dust and water resistant, adding some resilience to your mobile music. The device is solidly-built as well, with a firm base which helps with confidence in the unit. You can just carry it with you without any worries.
Sound quality
The KitSound BoomBar 2+ sounds great: it has that warm bassy sound which always accompanies KitSound devices and has 20 Watts of Sound, so can really push that sound outwards and upwards.
You can connect to your device either with Bluetooth (v 4.2) or by using the aux port, so you should be able to connect most devices to it, and controlling the BoomBar 2+ is simple with only 3 on-unit buttons for volume and power.
If you are looking for a mobile speaker, then at £69.99 the KitSound BoomBar 2+ is great value and a great-sounding device.
KitSound BoomBar 2+ Review
Sound Quality - 85%
Design - 80%
Value for Money - 90%
A great value portable speaker