I love the fact that contracts aren't as popular as they once were. Why pay nearly £60 per month for a phone every month for two years? It's nuts when you think about it. Retailers like musicMagpie and, as we mentioned earlier Laptops Direct, are doing PayPal credit now, so you can get new or reconditioned phones on smaller monthly repayments. Then you're free to go and bag a cheap SIM-only plan, like £10 per month for 5GB of data with iD Mobile, Vodafone or 10GB of data from as little as £12 per month – and no long contracts. Switch when you like.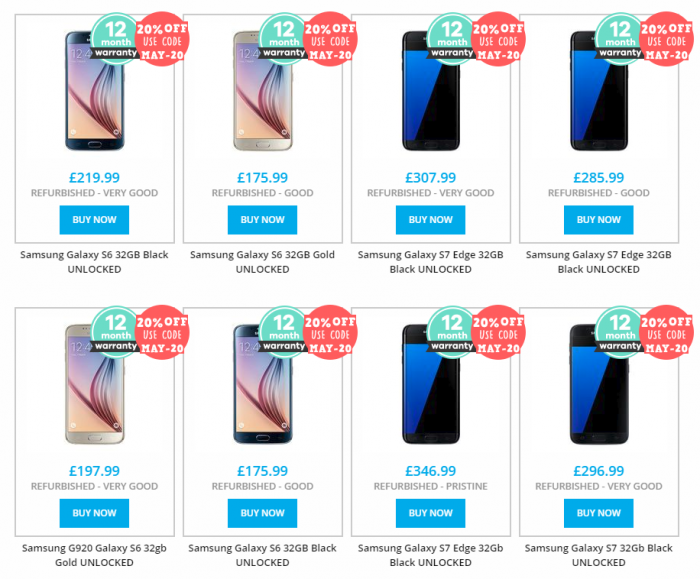 Right now musicMagpie have got 20% off their prices, so you can bag this Samsung Galaxy S7 Edge for less. Instead of £285.99 (or £13.97 per month over two years), you can get it for £228.79. An Apple iPhone 6s 64GB is normally £269.99 unlocked but you can get it for £215.99.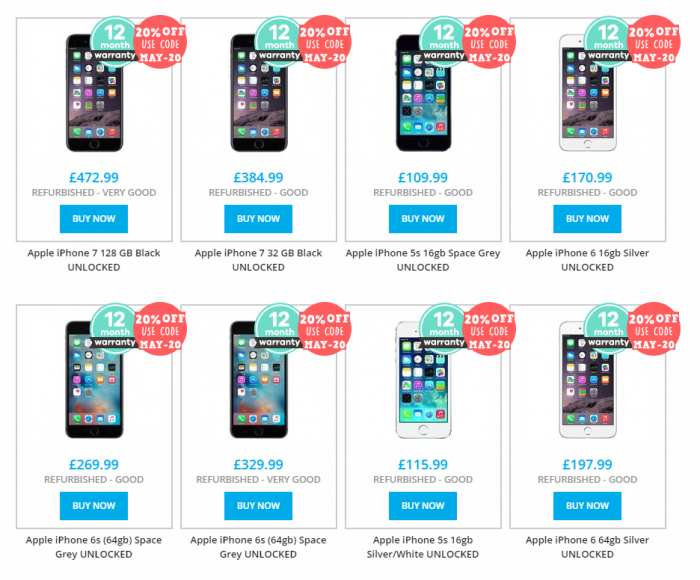 Head to their site to have a look, although we think they may have slightly nudged the prices up a few days before this 20% offer came on. Either way, if you're looking for reconditioned gear, they're worth a visit.