The LG G7 ThinQ was recently announced, and O2 have confirmed that they will exclusively stock the 'Morroccan Blue' colour in the next few weeks.
The G7 ThinQ is the latest flagship from LG and offers some great specs that are overlooked when compared to phones like the S9 and P20 Pro. You can learn more about it in our previous article.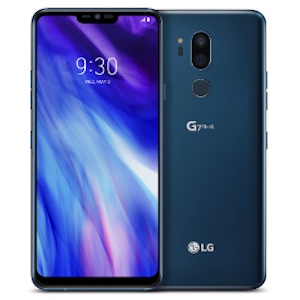 With a beautiful 6.1 inch 2K display, and dual 16 megapixel cameras, the ThinQ also uses their wide angle camera tech. There's also a Boombox speaker and a 3000mAh battery running on the latest Snapdragon 845 processor.
No pricing as of yet from O2 so keep a look out over the next few weeks.