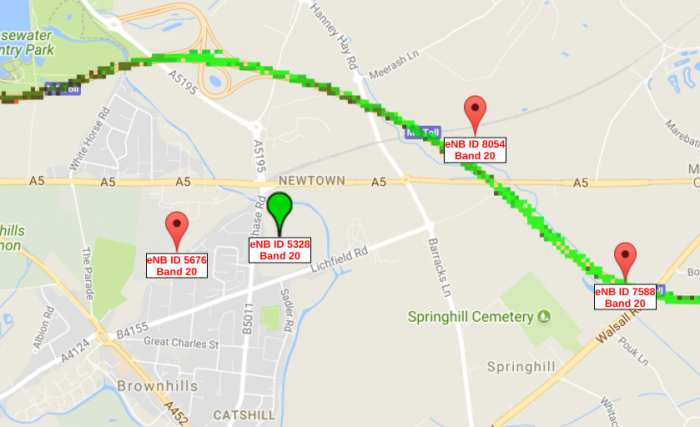 Every time I check the site stats, there's one post in particular which is always massively popular. This mast finder article from 2011 is causing the most amount of interest. It's understandable really. People obviously have coverage maps from their network, but finding out how close masts are is still a concern, whether it be for coverage or potential health reasons. However, the database that mobile networks contributed to eventually went stale. Basically, they were no longer forced to update it, so they didn't, and it got old.
Fast-forward to 2016 and we managed to get the remnants online again. Then, last year, we found the Mast Data website, which is still rather good. With the site you can simply whack in your postcode and see who's equipment is on which mast, plus how close it is to your home or office. Many masts are hidden or disguised as telegraph poles, flag poles or trees, so you may not necessarily spot them,
Also though, if you're interested in a crowd-built database, there's CellMapper.net. You can head to their site to check local masts or, perhaps better, download their app. If you do that then you'll help to crowd-sourced coverage maps. I gave it a try and it doesn't seem to know about the several massive masts on the industrial estate up the road, so perhaps I should contribute a bit too.
If you're into your geekery, it'll display hard-core low level mobile network information, plus frequency band details and more. Although it's good (the CellMapper app is easier to use than the website), it does tend to slow your phone down a little, so perhaps be careful about letting it run in the background.