18/10/2016 – A lot of you have been in touch about this article. It's five years old now and sadly Ofcom have taken the decision to remove their Sitefinder system. However, we've managed to get all the data viewable here so head to our newer article to find your local mast.
06/03/2017 – We now have an even newer version of this data, complete with updated information, on our updated article, so click here for the very latest!
21/02/2020 – The best solution to finding your local mast is now located within this recently updated article. A lot has changed over the years, and this is now the best place to go.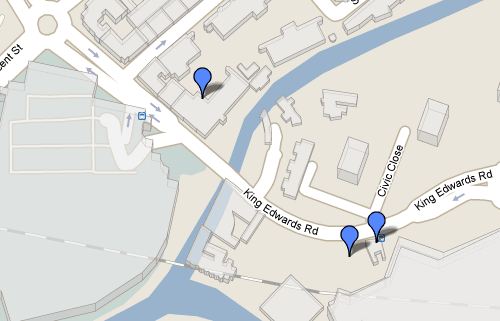 Ever wanted to know where your mobile signal comes from ? For a while now Ofcom – the communications regulator here in the UK – have had a tool for showing your local transmitters. Problem was, it was rubbish. It's now been given a huge facelift and, with the help of Google Maps, shows your local masts in Map view or Satellite View. You can then switch to Street View and see the mast yourself.. corr.. 😉
Here I'm looking in Birmingham for masts. It pin-points several. There's many more than you think, especially in highly populated areas. I can switch to satellite view to see them. Unsurprisingly, a lot are on high buildings.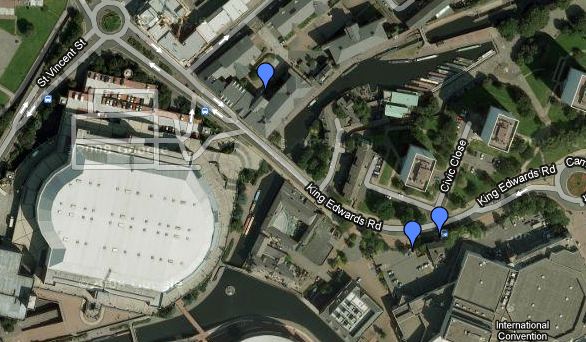 Click on the mast and it'll tell you who operates it, how powerful it is, what frequency it operates on and whether it's doing 3G (UMTS). This last bit of information is particularly useful if you're thinking of switching providers and want to know if your place of work is really covered by 3G (I tend never to believe coverage checkers) 🙂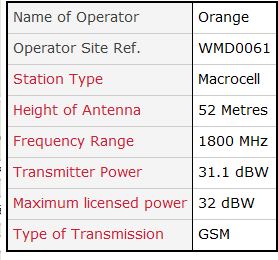 This particular mast is GSM only, so glorious GPRS .. boo hiss..  Finally I can switch to Street View and… ta-daa !!!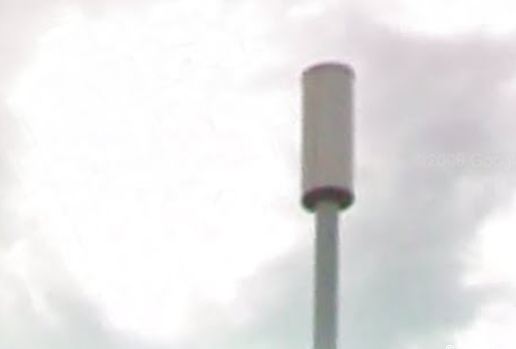 The site also lists the o2 TETRA masts, which are described here and here.
Link – Ofcom Sitefinder