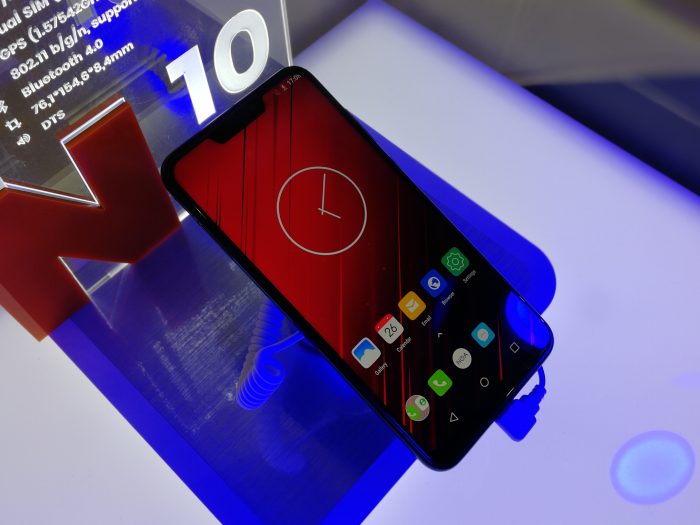 No prizes for guessing what this handset reminds you of design-wise. It is, to be honest, the second handset with a "notch" that I saw in the very same hall, and some manufacturers aren't afraid if taking "design ideas" from Apple.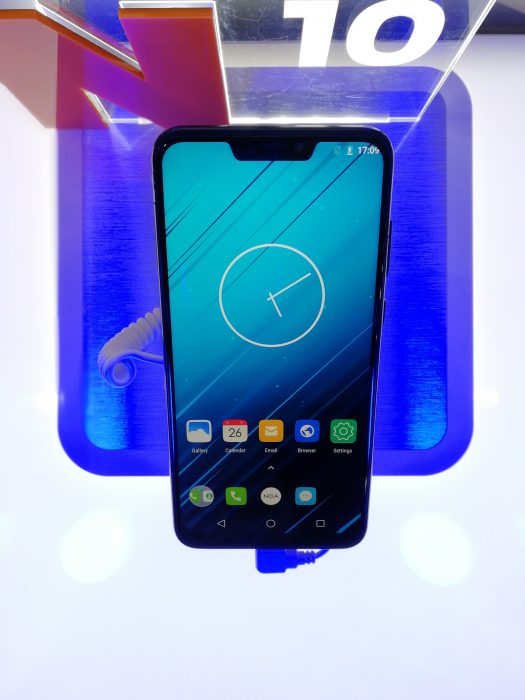 On the NOA stand it was the N10 that we wanted to take a look at. It runs a Mediatek MT6763 octa-core 2.3GHz CPU with 4GB RAM and 64GB storage. That screen is a massive 6.18″ Full 18:9 HD+ unit at 1080 x 2160. It's dual SIM, runs Android 8.0 and has two 16 megapixel cameras with the IMX499 sensor at the back with one at the front. There's a 3600 mAh battery, type-C USB charging and has the usual WiFi , Bluetooth 4.0, GPS and 4G connectivity. It also has the DTS sound system.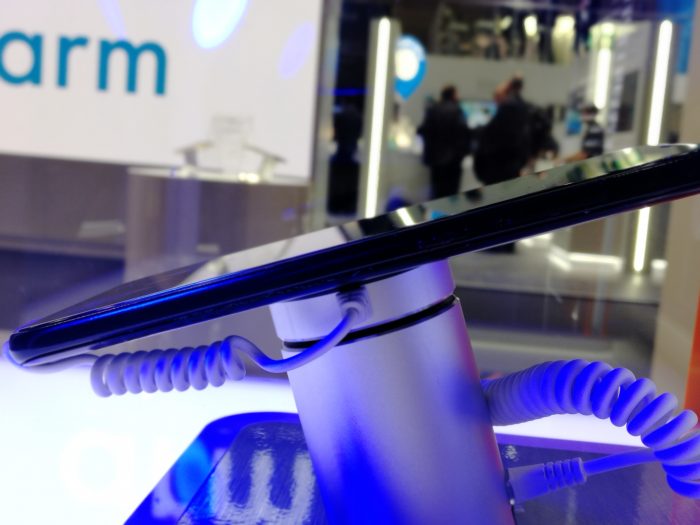 On display also was the NOA N1 and NOA N7, but we wanted to get a proper hands-on with the NOA N10. Sadly it was in a glass box and they didn't want to move it or let us have a closer look. Indeed, as we peered through the glass more closely it became apparent that this was a bit of a test unit, with glue and what looked like tape holding it together. The final model will have a ceramic case for a more premium feel.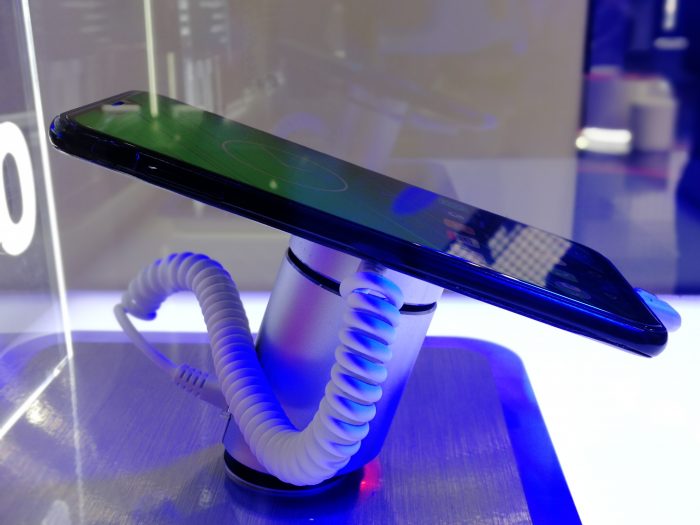 Still, it does look rather swish. The staff on the stand aren't afraid of drawing parallels with the iPhone X either.
Just like the iPhone X, see?
Yes, I can definitely see that. They also tell us that the dual rear cameras can create photos of "up to 80 megapixels" thanks to the Sony sensor and oversampling tech.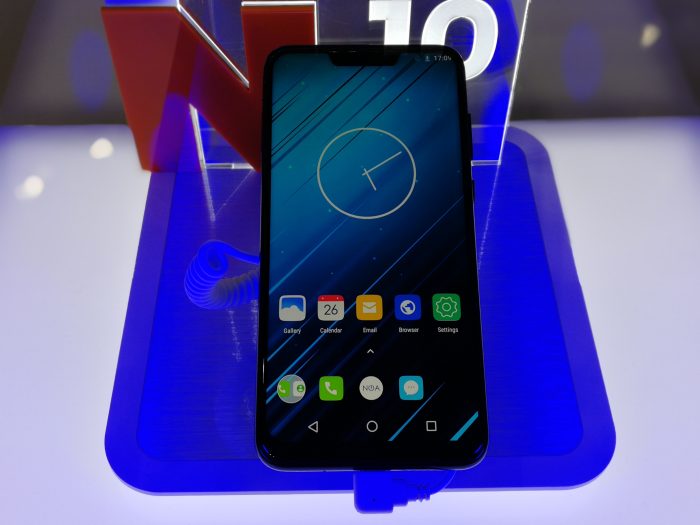 The only thing I was a bit concerned with was the firm belief that the storage could only be increased to an overall total of 128GB with a microSD card. Does it really only support a 64GB microSD card then?
Head to the NOA website for more info. You should be able to buy it soon from their website with free delivery to EU countries.
Grumble grumble, Brexit, Grumble, Grumble.