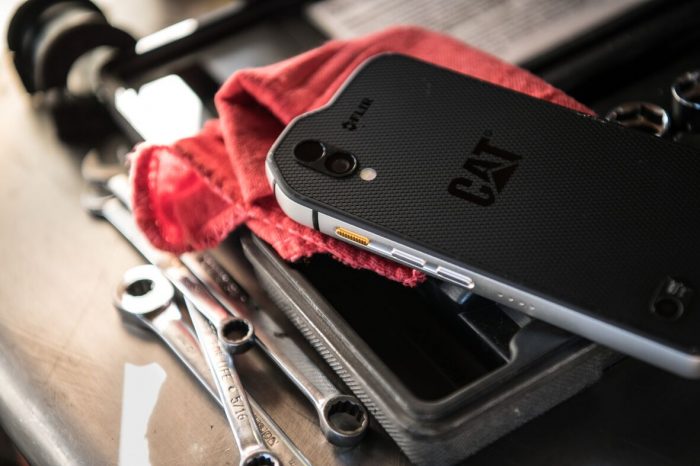 Back in 2015 I managed to get a look at some cool new tech that could give your smartphone a sense of smell. Now, it's here, inside the all-new CAT S61. This is a smartphone that can check the air quality around you. It'll measure temperature, humidity and "organic compounds".
What this means is that high levels of air pollutants can be monitored. Paints, solvents, cleaning products – all can be checked to ensure that you're working in a safe environment.
Not only that, but this rather clever smartphone also has a thermal imaging camera – just like the Seek Thermal Camera we reviewed a few years back. Here it's integrated into that "bulge" at the top and the FLIR thermal imaging gives greater image contrast, and a temperature range up to 400 degrees Celsius. Not only that, but you can even live stream the footage!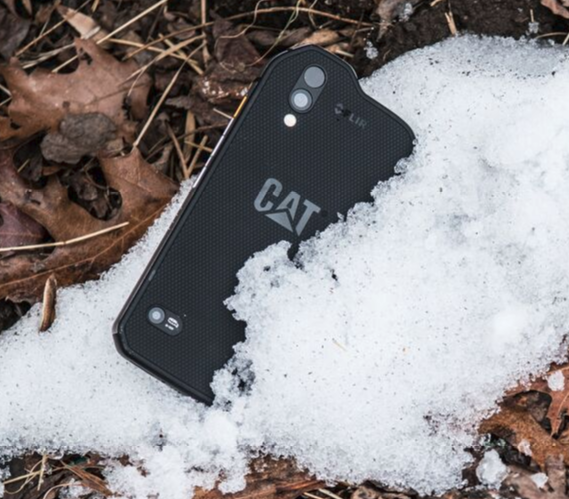 The thermal imaging will help with detecting heatloss around windows and doors, spotting moisture and missing insulation, identifying over-heating electrical appliances and overloaded circuitry. You can also "see" in complete darkness or through fog and smoke.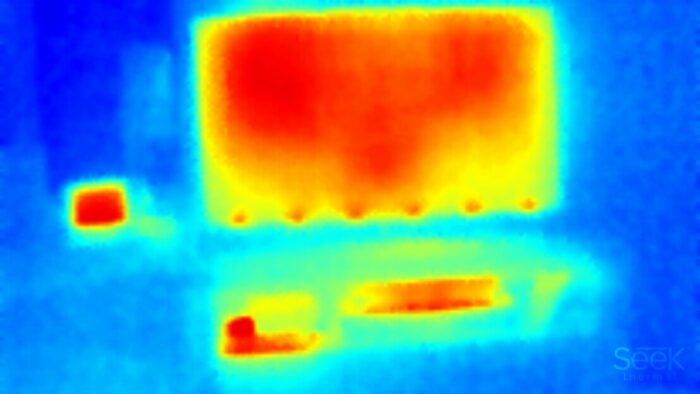 As you can see, this thing is rugged and robust. It's waterproof down to 3 metres and you can leave it there for 60 minutes. At the back there's a 16 megapixel camera and, up front, an 8 megapixel shooter. It'll also survive a 1.8 metre drop onto concrete and is vibration and pressure resistant. Oh, and if all that wasn't already enough – it has a laser-assisted distance measuring feature.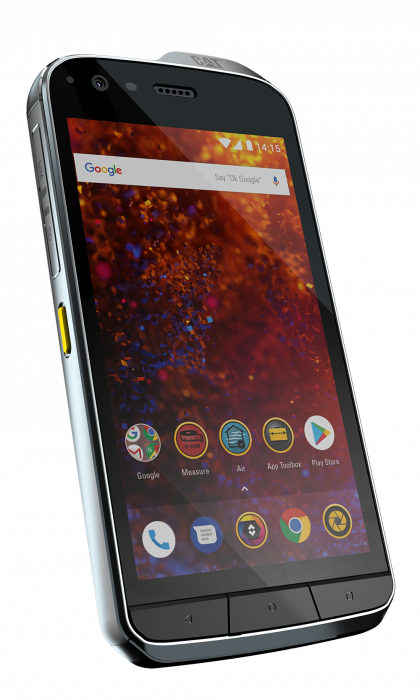 Specs on this one include a 5.2″ Full HD (1920 x 1080) screen with wet-finger and glove tracking, Gorilla Glass 5, 64GB of storage (plus a microSD slot) and 4GB of RAM. It runs Android Oreo on a Qualcomm SD630 octa-core CPU @ 2.2GHz. There's a programmable wide key and a 4500mAh battery with quick charge 4.0. A 3.5mm audio jack, USB-C charging point, NFC and WiFi also feature.
If you're interested in one of these tough, but powerful handsets, head to their site for more. The cost for this is €899 / £799 / $999.