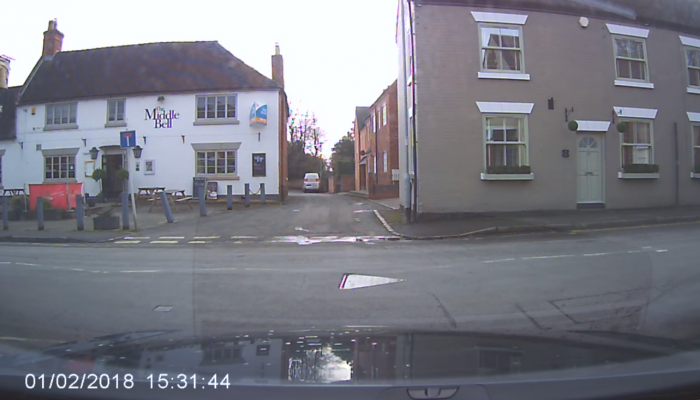 Following my initial hands-on last week, I've now mounted the camera and recorded some footage for you. The tiny 1080p HD dashcam is easy to use and comes with a straightforward menu and navigation system too.
It's available from Amazon for a mere £39.99 right now and, for that price, you might think that it'd be a bit naff. However, the footage is relatively clear and comes out well in low light. Below you'll see the setting sun and then some footage of me rattling down some tiny country lanes as I attempt to dodge the evening traffic jams.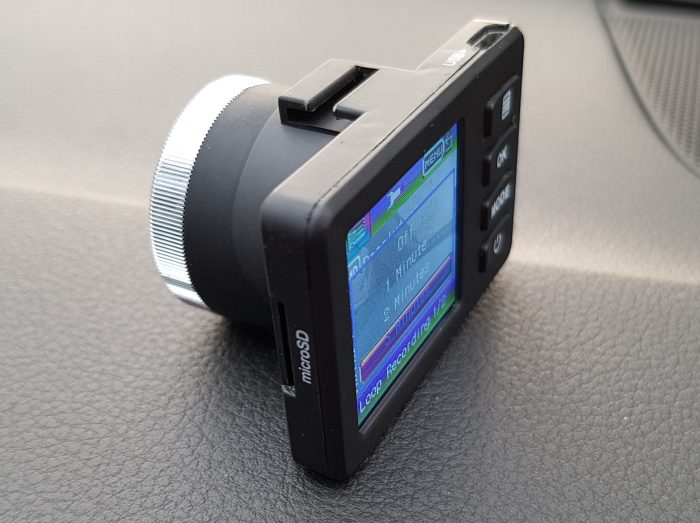 As mentioned before, it's about half the size of a credit card and is pretty thin too. You pop a microSD card in the side and then it'll start recording looped videos. You just need to power it via the long microUSB cable. There's a G sensor inside too, so if the worst happens you'll have the footage saved.
The only think I've not found as yet is how to manually save footage.
First, some daytime footage (well, about as "daytime" as you're going to get in late January / early February)…
Then, along the rather mad A38 near Burton-upon-Trent. I only call it mad because drivers are doing 70-80mph down there and yet there's pedestrians crossing the dual-carriageway. There's also bonkers turn-offs like this, where you have to decelerate down to about 10mph in the space of 40 metres 🙂
Next, in the dark, a country lane..
..then an even thinner single-track country lane. This is one of those where, if you meet another car coming the other way, you have to back up for about half a mile.. 🙂
The results are relatively good. Sure, there's a little bit of light bleed and fragmentation, but for less than £40 it'll sit behind your mirror without you even knowing it's there.