It isn't very often we get to review a stylus, but this is the Adonit Pro 3 Stylus which we covered back in November 2017. The stylus has been designed for business users who need that delicate details that the normal freebie stylus pens can't offer.
Design
The pen is made up of aluminium and steel body which gives it a nice premium feel, which is important is some ways when you use it in a meeting. The magnetic tip is connected to a precision disc to not only protect the screen but the pen itself. There is a cap which protects the nib when not in use but when you are using the pen, there is nowhere practical to put the cap.
Use
I have used dedicated stylus pens before but never really got on with them as they are usually just varying lengths of plastics, but the Pro 3 was nice to use. I tried the pen out on my iPad using OneNote and Apple's Note application, I think I was more let down by my iPad than the pen. The faster I wanted to write, the less text appeared on the screen.
I did, however, have some fun using Draw.Ing Pad and then the pen came into its own. For any buddy artist, this pen was simple, clear and precise which is exactly what it is designed to do. My drawing skills need some work though.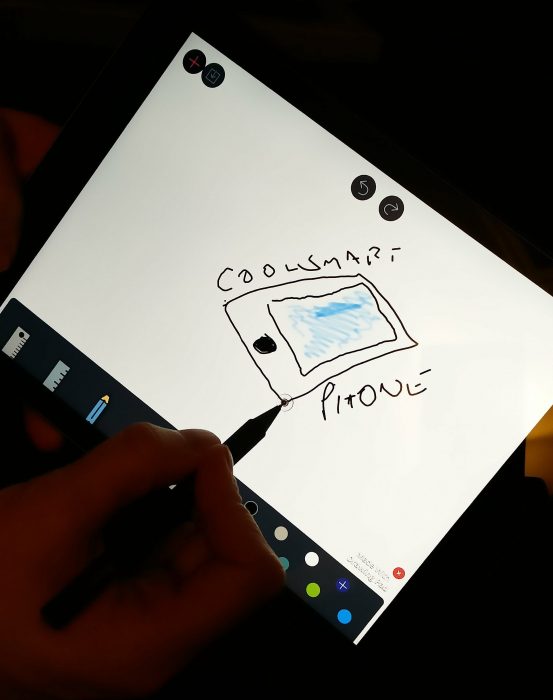 This is a nice accessory to use with your tablet, however, it did not meet my own need using my current technology for writing. The cap needs a better home when it is being taken off too.
You can get yours for £23.99 from Amazon.
Overview
Design - 70%
Ease of Use - 80%