Over the years I've grown to love the Huawei and Honor handsets. Right now I have the Honor 9 and it's a fantastic device for the money. Great camera, great performance and great looks. Love it, I really do.
Trouble is, there's one thing it won't do. For this reason I have to use another handset. There's simply no way around it. Remember that tiny Jelly Pro handset from the other day? That's my "Strava phone". That's the phone I have to pick up and take with me when I want to track and record my cycling or my running.
Why?
Well, sadly, despite my best efforts, Strava on a Huawei or Honor handset simply does not work reliably.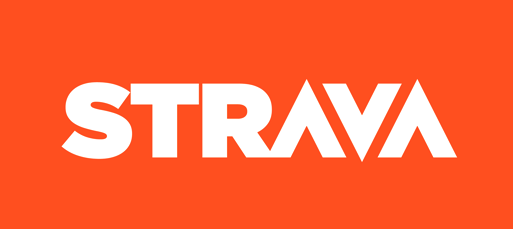 Believe me I've tried. I've written lots about it previously. I've tweaked the app settings, I've altered the battery options and I've added it to the list of "protected apps". Despite all this it still force closes, it still stops working, it's still unreliable.
Sure, it might work for a bit. Maybe 10 minutes, maybe 20. I remember taking the phone out of my pocket after about 30 minutes once and it was still recording my cycle, but after a couple more minutes in my pocket it stopped working. I raised a support case with Strava, who quite rightly said there's nothing wrong with their app. It works fine on hundreds of other devices. However, on Huawei / Honor handsets they "greylisted" it, which effectively meant that it wouldn't work reliably on these phones.
We also asked Honor / Huawei for a response. They told us they were working on it, but that was in June this year and we've heard nothing since.
Meanwhile, if you head to the Strava app in the Google Play store you'll now see a new notification…


You'll notice here that Strava actually prevent installation on the Samsung Galaxy Ace 3 and the Galaxy Express 2. These devices are somehow even more unreliable because their recording performance is "consistently poor with no known remedies".
The thing is, if you have an Honor or Huawei phone, you're not blocked from installing Strava. Presumably because it's not "consistently" poor and is instead "inconsistently" poor .. maybe.
Anyhow, head to the linked Strava support page and there's a mass of Huawei and Honor handsets listed. Despite having an article showing how to fix GPS recording issues on Huawei phones, Strava still goes on to tell us that..
The following phones are known to experience issues where the OS cuts off the Strava app while recording activities and, in some cases, force-closes it:

Huawei Nova and Nova+
Huawei P8 and P8 Lite
Huawei G7 and G7 Plus
Huawei Mate 7, Mate S, Mate 8, and Mate 9
Huawei Honor 4C, Honor 6, Honor 6 Plus, and Honor 7
Huawei P9, P9 Plus, and P9 Lite
It's important to note that I've seen this on my Honor 9, which isn't listed above, and I think the list above probably needs updating with even more Huawei / Honor devices.
Personally I'd like to make two points…
Why they heck isn't Strava preventing install on these phones if the OS is known to cut the Strava app? Is it worth you installing knowing that it'll stop working randomly? No. No it isn't. Block the install.
Why haven't we heard back from Huawei / Honor about it? This has to be fixable, and as far as I can see the problem is across their entire range.
Sure. I know it's "only an app" and the world is still going to keep turning, but I'm puzzled as to why Strava don't block the install and why the Huawei / Honor handsets aren't compatible. This issue has been going on for years now and there's no sign of it getting fixed in even the very latest Honor or Huawei phones.
Something, whether it be in the Kirin processor, battery management or somewhere else, is shutting down the Strava app at a whim. Sadly there's no definitive fix.
If Strava is something you use regularly, if it's your app of choice for recording your running or your cycling, if you simply don't want to use anything else and you have to use it; you're sadly going to need to avoid an Honor or Huawei handset.