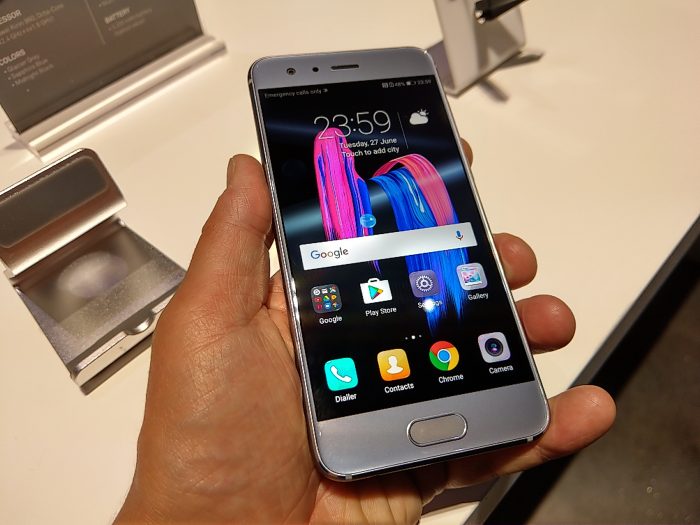 Live from here in Berlin, we've got all the very latest details on the new Honor handset. The first thing you need to know is the price. It's going to retail in the UK for a mere £379 and will be sold via Amazon, vMall and Three. The UK network will be the exclusive network provider there, offering it on both PAYG and contracts, starting at £16 a month on a 24 month contract with no upfront cost.
The next thing you need to know? Well, although the Leica camera tweaking isn't here, the dual-camera setup is very good indeed.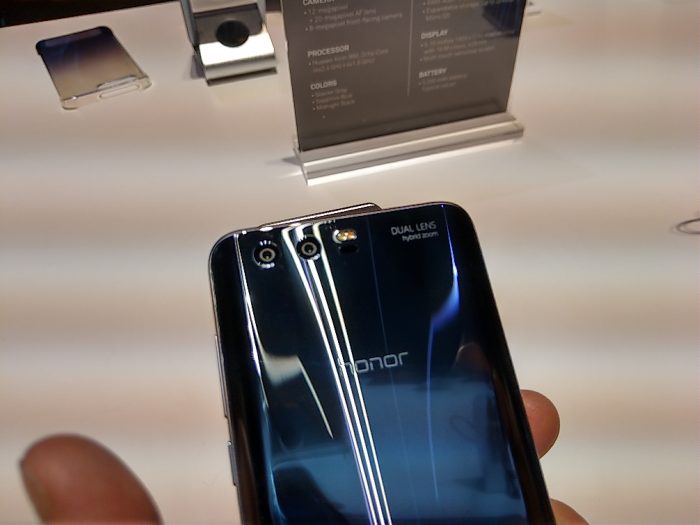 The Honor 9 has the hybrid zoom technology, meaning that you can go up to 2X zoom smoothly and clearly. All the details can be seen on resulting photos because both cameras work together. It works uses "pixel binning technology" to add extra brightness in low-light and night shots.
The (Huawei) Honor 9 specs include a powerful Kirin 960 octa-core (4x 2.4 GHz + 4x 1.8 GHz) CPU, the 12 megapixel and 20 megapixel dual-optics (albeit not Leica) and an 8 megapixel selfie camera. It's all very close to the Huawei P10. Heck, the camera might not have that Leica branding on it but it still features the "Portrait Mode" that I loved so much on the P10. Don't forget, the P10 is £549. This is £379.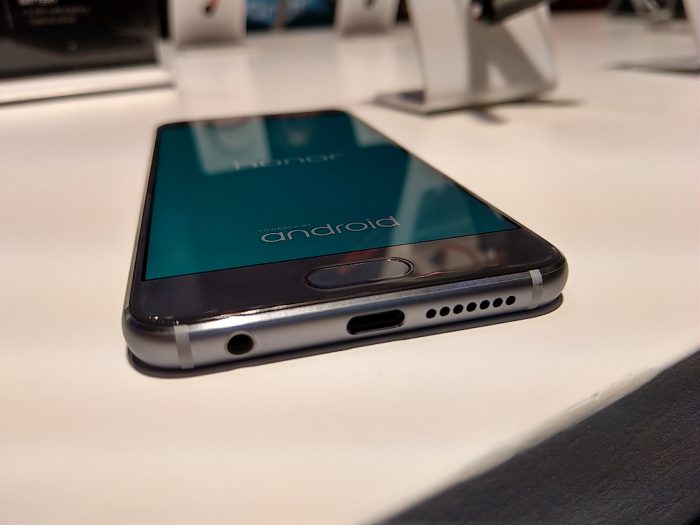 The Honor 9 has 9V2A fast charging support for the 3,200 mAh battery, which allows consumers to charge from 0% up to 40% within just 30 minutes.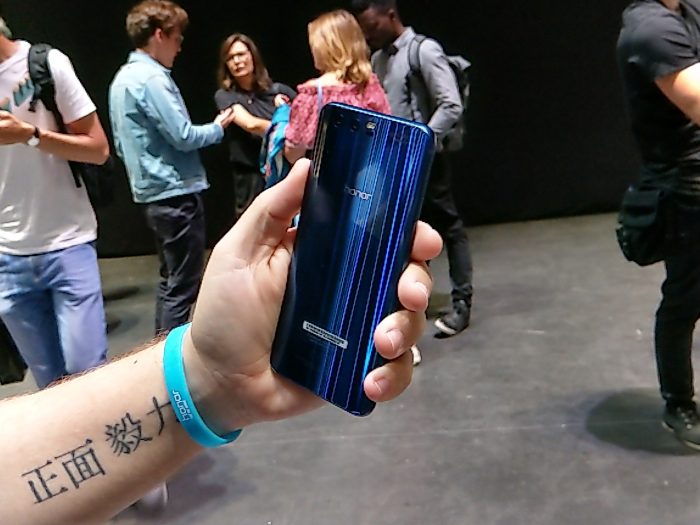 Available with 4GB RAM and 64GB storage, you can also add a microSD card to boost that storage still further. If you want one, you can pre-order as of today in "Sapphire Blue" for £379.99 on vMall and Amazon.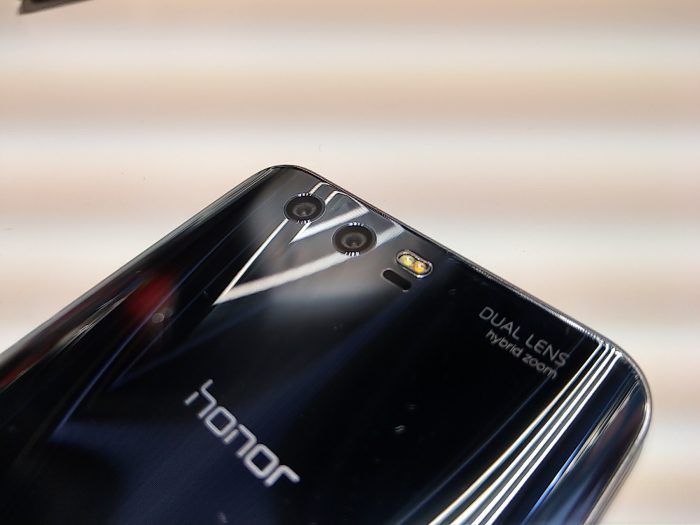 It has a 5.15″ 1080p IPS LCD panel which has a resolution of 1920×1080 and a 428ppi. It comes with a curved glass display and that fingerprint sensor, like the Huawei P10, has the trick control system that builds the back and menu button into one key. It really is very clever and works fantastically well.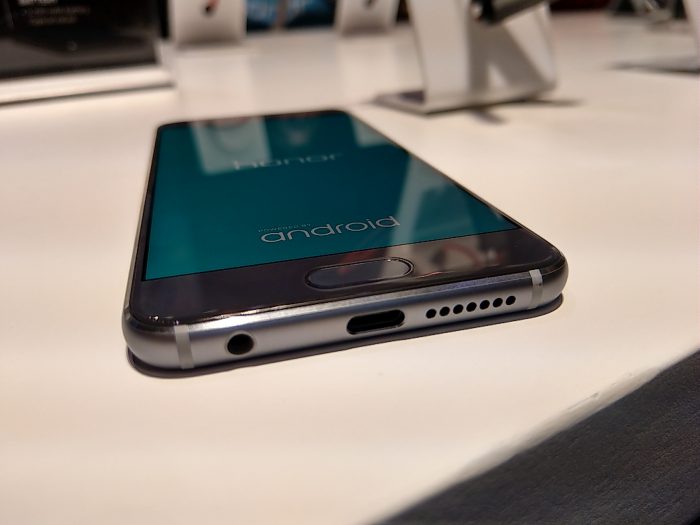 Inside is the latest Android 7.0 Nougat with EMUI 5.1. Other specs include WiFi, Bluetooth 2.0, USB Type-C with USB OTG, Dual Nano SIM or Nano SIM + microSD. We've got some more photos of the handset coming your way shortly, so keep a look out and follow us on Twitter.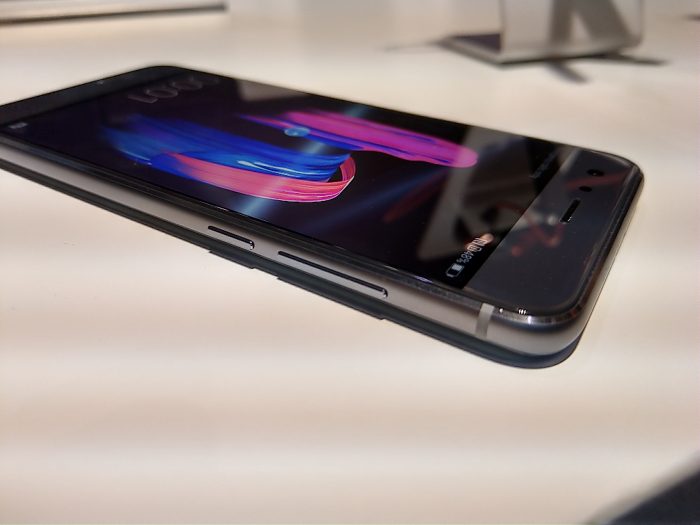 I love the additional smaller things and the attention to detail that you get with Huawei and Honor handsets, like the way that weak GPS signals are compensated for – using tech to follow you through tunnels when GPS signals aren't strong.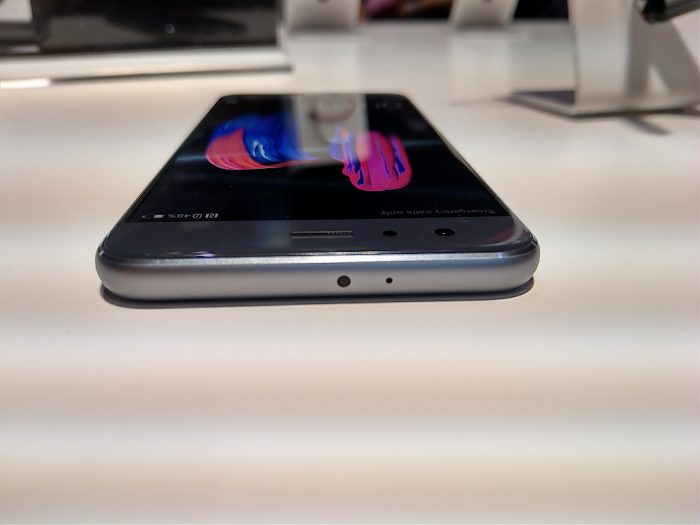 The Honor 9 also supports up to 250,000 IR devices via the integrated IR remote control. It has the ultra-wide 3D field technology for better virtual surround sound (giving near, front and wide sound response) and now they've partnered with Monster. Monster, you may remember, were working with Beats until they got sold to Apple. Now they're back, and they're keen to show "just how amazing smartphone audio can sound with bass and the high performance you expect". How? Well, when you connect Monster headphones to an Honor 9 handset, you'll get a specially tweaked audio configuration just for the Monster headphones alone.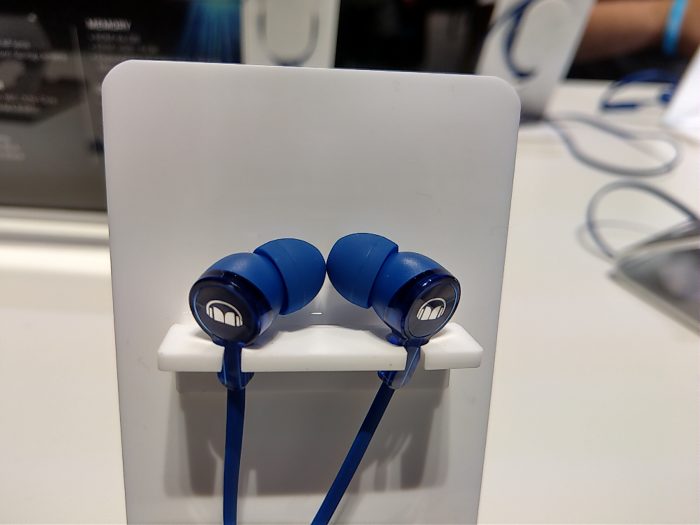 The Honor Monster earphones, above give 3D immersive sound effect with HD voice, tangle free cables and in-line control.

Owners also get exclusive 6 month access to Assassins Creed Unity and $18 of game content from Google Play.
Full details below..