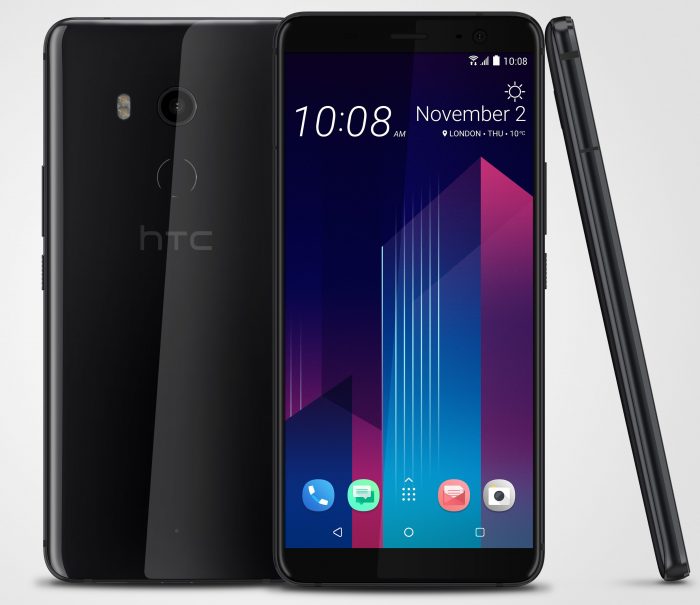 As you'll know if you read our HTC U11 review, we do like the HTC handsets. Before the U11 was announced, we got to play with the HTC U Play and the U Ultra but, come on, hands up who actually has either of those two.
There lies the problem. The U Play and the U Ultra handsets were good, but they didn't end up in the hands of very many people. Likewise, the HTC U11 was also a very accomplished handset, but HTC face a fierce headwind from Samsung, Apple, Huawei and several other brands who are eager to get noticed.
So now, the HTC U11+ has been launched. It has a larger 6″ display 2880 x 1440 pixel screen (compared to the 5.5″ 2880 x 1440 pixel unit on the HTC U11) which has an 18:9 aspect ratio (instead of the 16:9 on the U11) and a larger 3,930mAh battery. The U11 had a 3,000mAh one.
The "squeezy" facility is still there, and the HTC Edge Launcher means that you can access the camera or another useful shortcut with one hand, despite the big screen.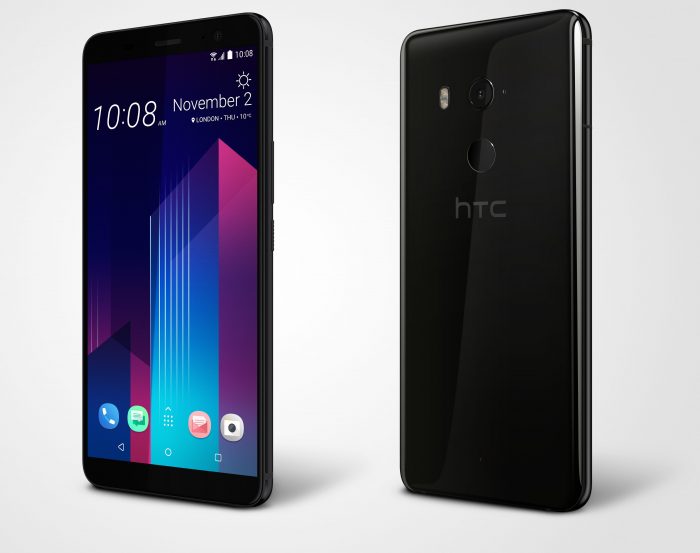 The U11+ is waterpoof (IP68), with BoomSound, HTC USonic headphones and a glass back. Measuring in at 158.5 x 74.9 x 8.5mm and weighing 188g, it runs the very latest Android 8.0 Oreo with HTC Sense and has the same 12 megapixel camera as the U11 (12 megapixel HTC UltraPixel 3 with 1.4μm pixel). That includes "Ultraspeed Autofocus", a BSI sensor, Optical Image Stabilization and ƒ/1.7 aperture with dual LED flash.
Up front, the camera isn't the 16 megapixel unit we saw on the U11. This time it's an 8 megapixel selfie shooter.
GPS, WiFi, Bluetooth and Quick Charge 3.0 are also part of the package.
The U11+ is powered by the same Qualcomm™ Snapdragon™ 835, 64 bit octa-core (2.45 Ghz) CPU and has two versions – either a 64GB storage 4GB RAM model or a 128GB storage, 6GB RAM unit. A microSD slot is available for more.
But wait, that's not all. As Yoda said, there is another….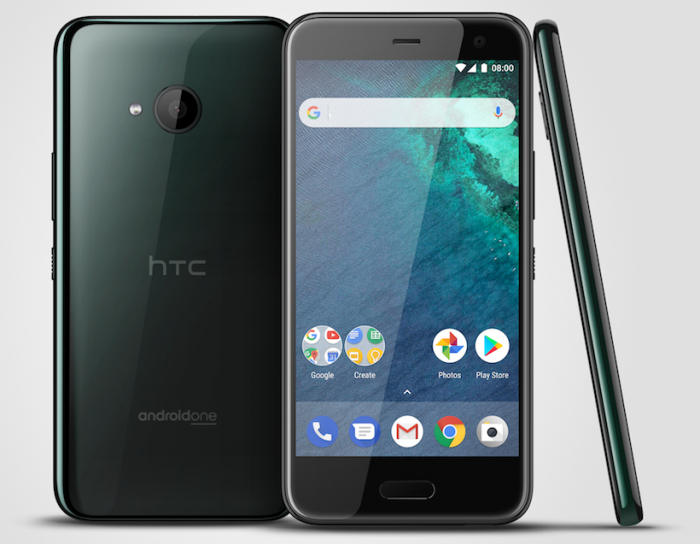 Meet the HTC U11 Life. It's squeezy too, but is the smallest and lowest resolution screen of the three U11's – a 5.2″ 1080 x 1920 pixel display. It's a little thicker and smaller than the previous U11, and runs a slower Qualcomm Snapdragon 630 octa-core processor. There's a smaller (2,600 mAh) battery and less storage. Either 32GB or 64G with either 3GB or 4GB RAM and a microSD card.
The OS, though, cuts down on the bulk. Sure, you still get that squeezy Edge Sense capability, and you still get HTC Sense suggestions, but Android 8.0 has Android One here, which means a more streamlined, secure phone without the unnecessary apps.
The main rear camera is a 16 megapixel ƒ/2.0 aperture unit, but you also get the same 16 megapixel one up front too.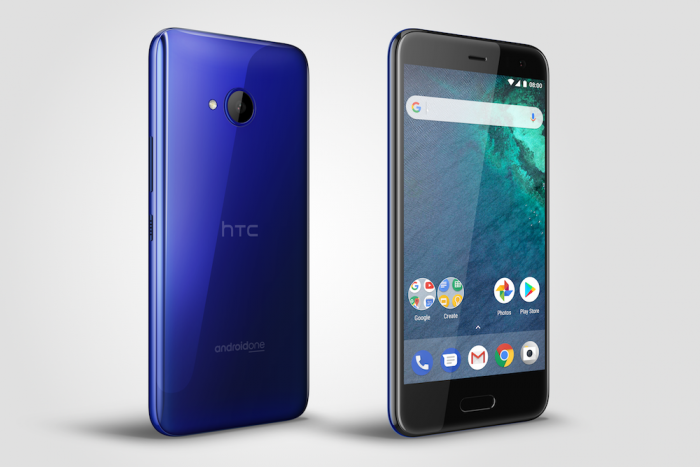 Also in the deal is GPS, HTC USonic, WiFi and Bluetooth 5.0. Good to see NFC on here, even though this is clearly at the lower end of the product range.
However… what we don't have, I can tell you, is an inbox overflowing with networks telling us they're ranging either of these. That, sadly, was the problem with the U Play and the U Ultra, and they didn't sell many. Here then, what I can tell you is that the HTC U11+ will be available in Ceramic Black, but you've got to wait until the 20th November to pre-order it, then it'll cost £699. The HTC U11 Life 64GB model is on pre-order for £349.
For more info visit www.HTC.com