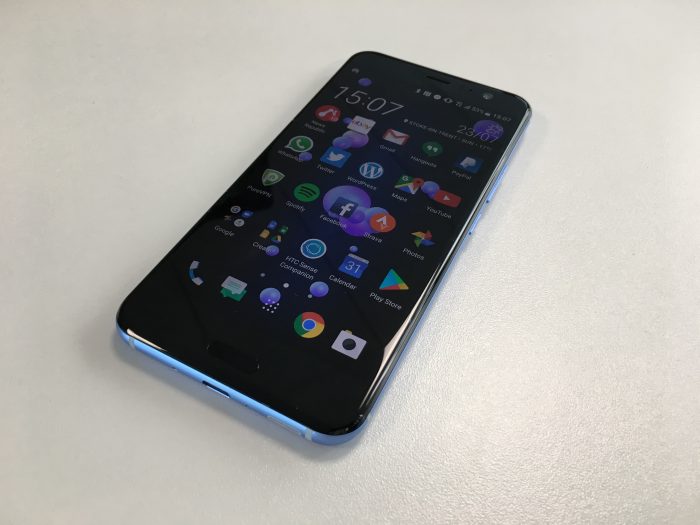 There's a lot said about the HTC U11. Some have called it a "return to form" or perhaps the greatest HTC handset for many years.
Me? Well, I don't totally agree, but I do need to explain why.
I'm already impressed by the existing HTC U Play and the HTC U Ultra. They're very good phones, but when they were launched they didn't get the exposure they deserved. Here, the U11 gets the HTC brand a little more limelight. A couple of UK networks have actually ranged it (the U Play and U Ultra were overlooked by the major networks), and HTC have added a totally new feature.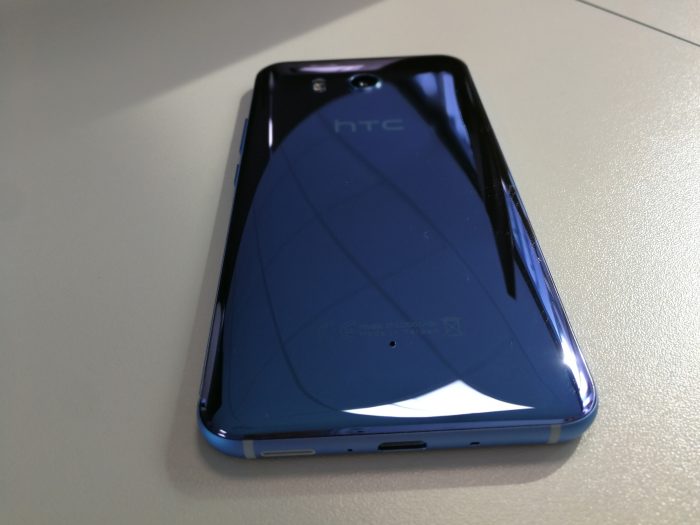 You can squeeze the thing.
Yes, it's a squeezey handset. No, the phone chassis isn't going to bend or spring – this will detect your force against the side of the device and fire up whatever app you want. As default it'll do the camera, but you can get it to load Google voice assistant, turn your torch / flashlight on and off, take a screenshot, start a voice recording, turn WiFi on or off or load up any app which is installed on your phone. It works when your screen is off too and, although I thought it would be constantly firing up the camera when I was merely holding it, they seem to have perfected the balance between that.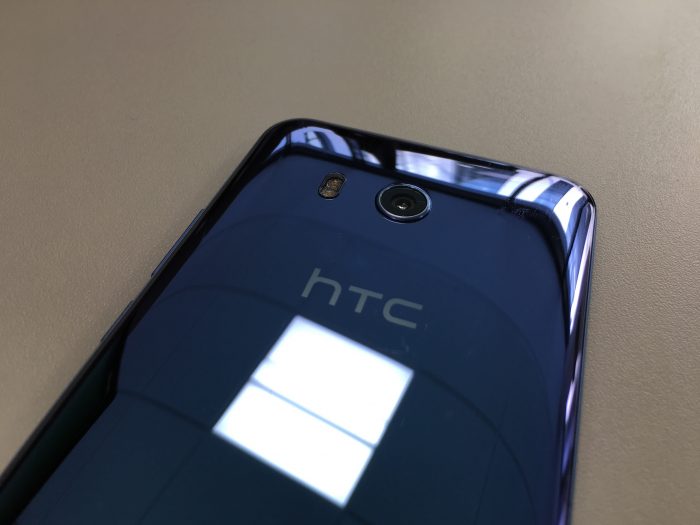 You can change how much "force" you need though. Simply head into the settings and open the "Edge Sense" options to adjust it, or turn on the advanced mode to do a "short squeeze" or a "squeeze and hold". You can also enable or disable visual and vibration feedback. I did find that there was sometimes a slight lag opening the camera app with this squeeze system, but I'm told that an update due mid-way through my review writing will fix this. It didn't happen often, only once or twice, and seemed to coincide with me running lots of apps concurrently.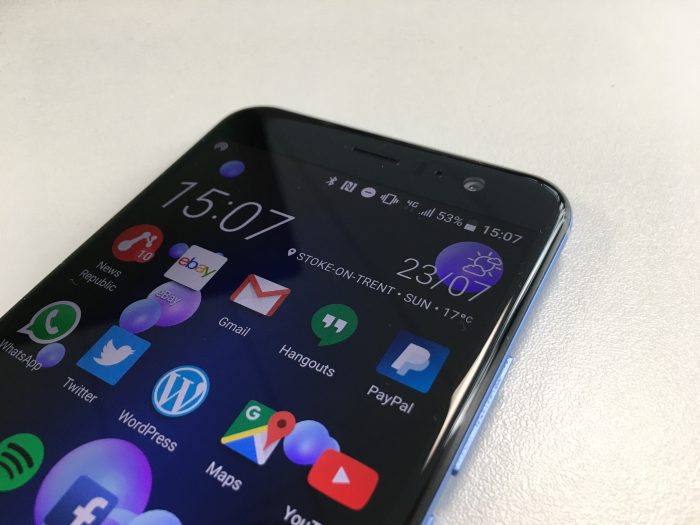 SPECS
Weight: 169g
Dimensions: 153.9 x 75.9 x 7.9mm
OS: Android 7.1 Nougat
Screen size: 5.5-inch
Resolution: 1440 x 2560
CPU: Snapdragon 835
RAM: 4GB (on review model)
Storage: 64GB (on review model)
Battery: 3000mAh
Rear camera: 12MP
Front camera: 16MP
The looks is where the HTC U11 excels. A couple of people spotted this while I was out and that shiny back drew some admiring comments and glances.

Now…. this will perhaps shock the PR people who loaned me this particular device. Here at Coolsmartphone we don't tend to keep review phones in sanitised environments and in photo studios all day long. I've had this as my main handset for over a month. I've used it every single day. I put it in my pocket on a recent 340-mile charity bike ride. It sat in my Lycra cycling shorts, against energy bars, coins, another phone and other general rubbish – not a scratch on it. All the way to Edinburgh, then around various pubs until 3AM, then on a business trip to Germany the next day.
Look at the thing.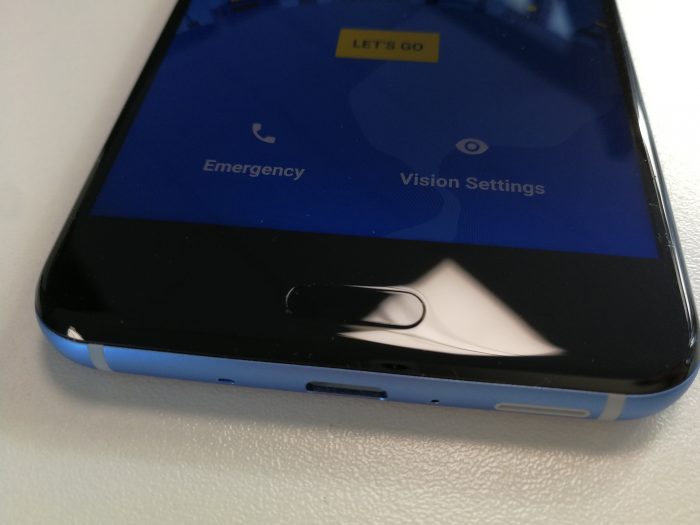 Not a hint of abrasion or anything like that. These photos were taken after all that punishment, yet the entirety of the chassis is unmarked. That glossy, reflective, mirror-like back is definitely not something I'd cover up if I could help it.
It's like a swimming pool on the back of the thing. Stunning.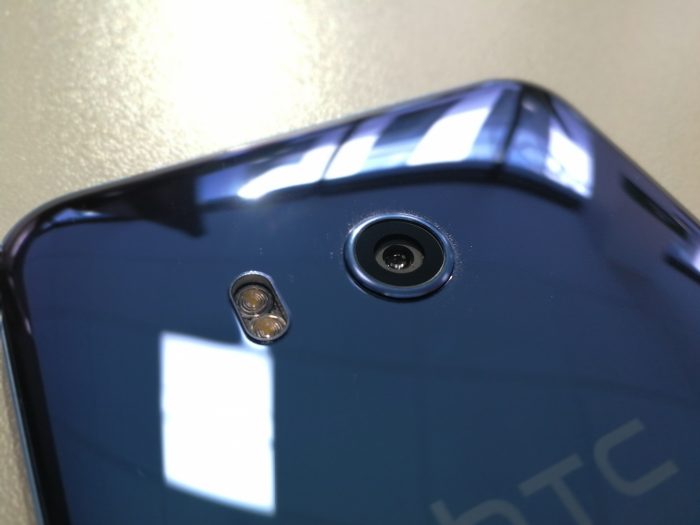 It's smooth and pebble-like to hold, with rounded screen edges that roll off to the side.
I came to this phone straight from a Huawei P10. That's a phone with a 5.1″ screen, whereas this has a 5.5″ and it did feel like a bit of a jump. That said, although I didn't quite have the same one-handed, one-thumb control of the phone, it was in no way cumbersome.
Let's take a look around then, and up top we have the microSD and SIM card slot. There's the additional microphone here too.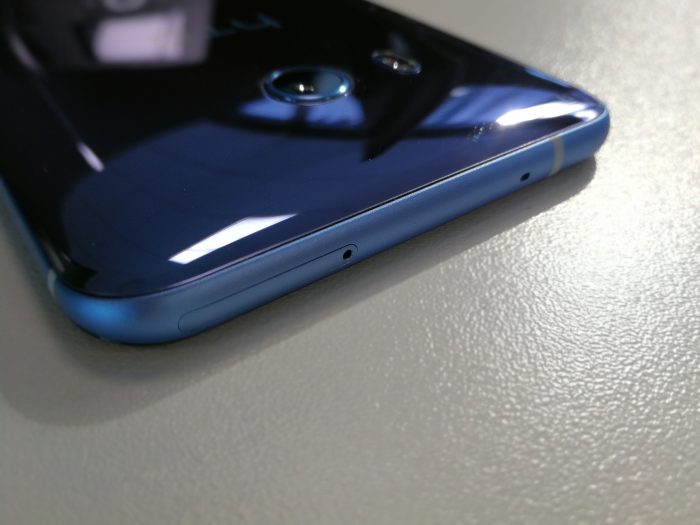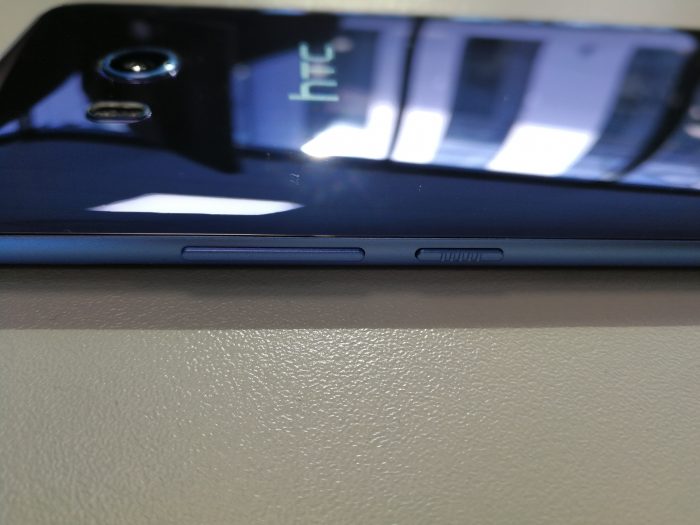 On the right side, the power and the volume controls. The power button has a slightly ridged edge to it to help identify it quickly with your finger.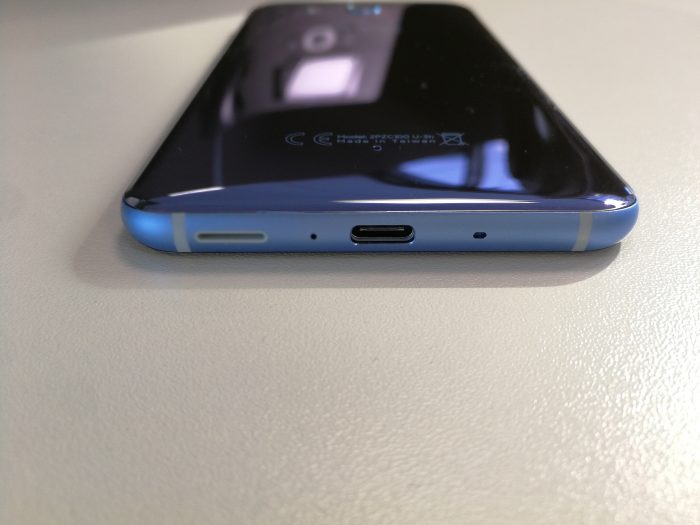 Down the bottom and we have the microphone, USB-C charging port and the external speaker. Notice something missing? Yes, there's no 3.5mm audio port. You get a set of USB-C headphones in the box and an adapter for your existing ones, but you can't plug 3.5mm headphones directly in. That ship has sailed.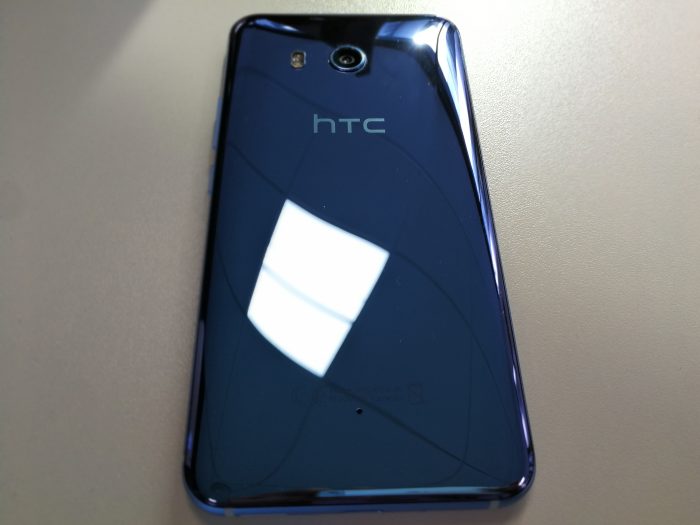 At the back, on that beautiful rear panel, sits the camera and flash, which we'll take a look at now.
Camera
There's a couple of things I really liked on this camera. First, it was very simple to use. You're not overloaded with flashy extras. Go into "Settings" on the normal camera and there's enough – but not too many – options for the average user. Pop into "Pro" mode and you get the full buffet of camera tech, but in the normal setting there was less filters and faff – more function and familiarity.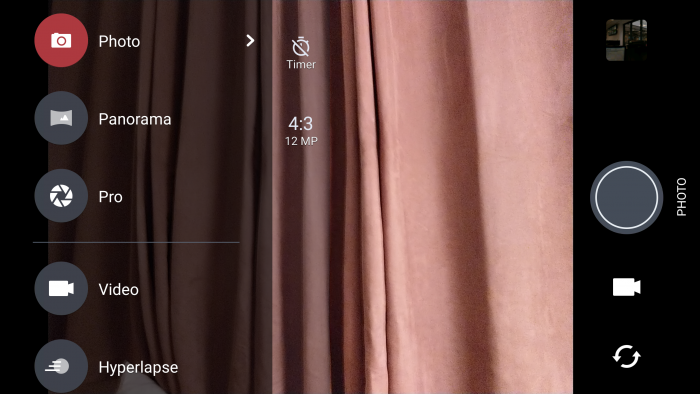 The second tweak I noticed was the HDR shots. In previous years I've taken a shot, then had to wait while the frame freezes and you get a whirling "processing" progress bar and the HDR boosting is added. Here, that's all done in the background and you only see that "Please wait" message if you slide into the gallery and try to open the shot you just took. Good that.

However, and I'm also not sure whether it was Google Photos or the camera app, but I did start to notice some jutter when I was taking snaps at times. This seemed to be when the camera was first fired up. Although it still took perfect shots, there was a jutter and a problem refreshing the preview screen when I wanted to take a photo quickly.
Here's some example shots from the camera, which overall performed brilliantly. If I was to call it, I'd say that the Huawei P10 has a better cam, but this is a very good shooter from HTC and you won't be disappointed with the results it produces.
The gripes
After using this for a short while I quickly developed a couple of bad habits. Although it was great to see the "double-tap to wake" feature on here, when I unlocked it I kept (somehow) missing central "lock" to unlock the screen, and ended up in the messaging app or browser (which you can access directly from the lock screen) instead. Another little foible was the fact that, if you take it out of "Aeroplane mode" it activated, then deactivated the WiFi immediately. Strange little bug that, and I had to work around it by turning the WiFi back on manually.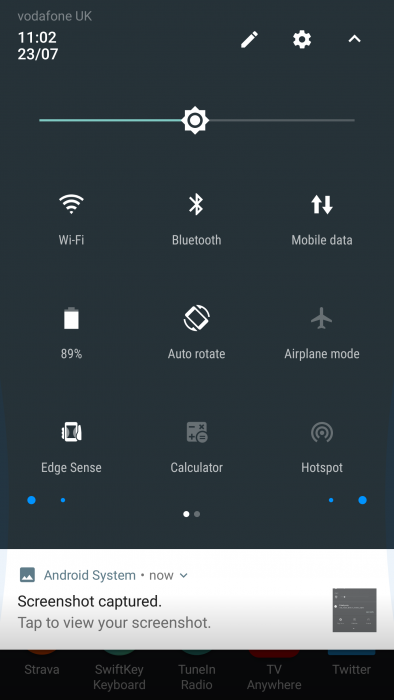 Out of the box there's no standard gallery app either, and you're pushed into using Google Photos. Although I love the backup facility on here and the fact that you can keep a copy of your photos (and everything is nicely categorised etc), it's a pain to use at times. Take a screenshot, for example, and then swipe down from the top. Try and edit that screenshot. You can't. You have to back out, go into Google Photos, find the screenshot, open it again and then the pencil pops up. Give me a standard gallery app any day.
I don't want something that has to upload and then download my images from a cloud so that I can just attach them to a tweet or a Facebook post.
Then, mid-way through this review, that was all fixed. An update arrived which meant that I could indeed take a snapshot and then directly edit it. Good news.
Trouble is, the "squeeze" system now had dots appearing on the screen. If I I tried to take a screenshot, dots would appear to indicate that I'd (lightly) squeezed the phone. This then appeared on some of the screenshots I took for this review and… although this is all very minor stuff and only applies to weird people like me writing reviews, it was a bit annoying and could pop up on apps you're using. Sure, you can adjust the "force" but those small dots indicate that you're starting to press the sides, not that you're giving it enough force to actually activate it.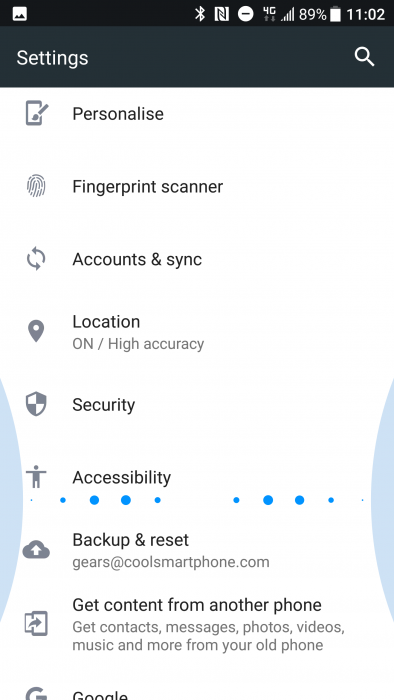 Those dots, by the way, replaced an "orb" which would appear at each side of the screen when you squeezed the phone previously. Before the update, this "orb" would only appear on-screen when you actually intended it to, at the very last moment of you pressing, but the new update seemed to show lighter "holds" with feint dots, which then created further dots as you pressed harder.
During my time, I didn't experience the adverts on the keyboard because I instantly uninstalled the TouchPal keyboard. It's not something I've ever gelled with and I much prefer the standard Google Keyboard or "GBoard" as it's known now. This is a free download from Google Play and you simply set it as the default keyboard. It'll do standard touch-typing or swipe-style typing plus predictive word entry and voice transcript.
Another minor thing, and believe me I'm beginning to get very detailed and nit-picky at this point, is the fact that the HTC BoomSound icon would keep flicking up on the information bar at the top of the screen. This pops up to show you that the BoomSound system is working and, whilst the BoomSound is very good (and the speaker at the bottom is definitely louder and a lot less tinny than most smartphones I've tested), it would pop up if there was a "ding" on the Facebook app or a "click" on the Twitter app. A little distracting, and something that the HTC peeps perhaps need to delay before the icon appears. It's a simple thing to fix.
What other gripes do I have while I'm here? Well, there's no always-on screen I guess, which could be an issue for some, but I didn't have a problem with the battery life – even with those few extra screen activations.
The likes
I'm perhaps set in my ways a little, but I tend to frown on "added gumph" from networks or manufacturers. The BlinkFeed system isn't something I used, but – off to the side and easily accessible – you can tailor it to deliver your custom news and current affairs, delivering only the information that interests you. The phone also has something called "HTC Sense Companion" which, after you've shared pretty much everything with HTC, delivered helpful hints such as when your battery might not be sufficient to last you through a meeting, or about weather forecasts for your destinations and so on. It was actually quite useful. Conditions that might affect your weekend plans, tracks your steps to provide you a weekly fitness report with details such as step count and distance travelled, and more. Best of all, it's made to evolve and get to know you better over time.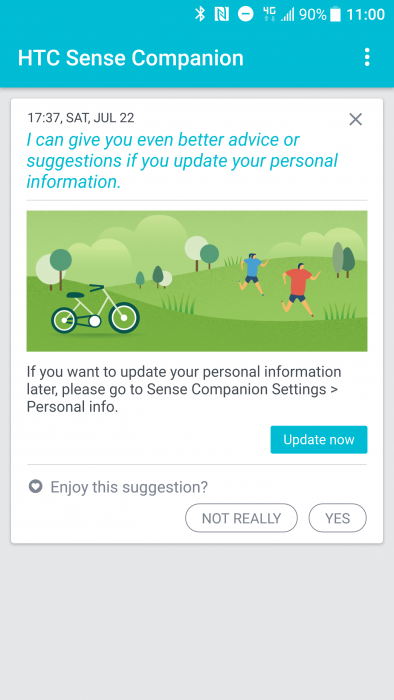 I liked, as I have done in the past, the HTC Themes app. It's how this site came about really – being able to customize your phone so that it looks as you want, but doing it in a polished fashion where everything (the icons, the font, the colour scheme) matches and works together.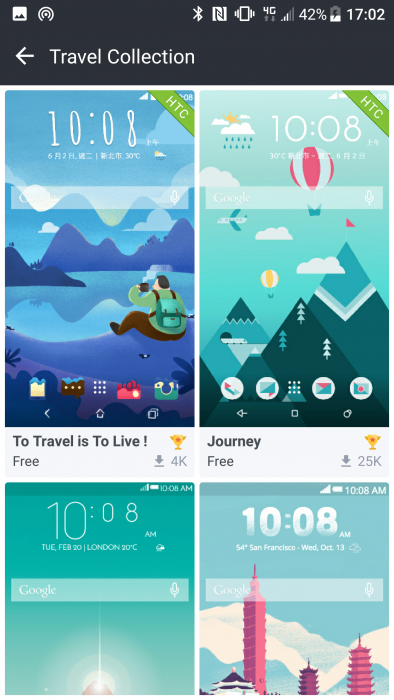 All the usual Google kit is in there, including YouTube, Android Pay (usable thanks to the on-board NFC), Play Movies, Gmail and so on. There's also social media apps like Instagram and Facebook pre-installed plus a "HTC Boost+" suite for keeping your U11 running in tip-top condition by clearing old apps, sorting out your memory and cache etc.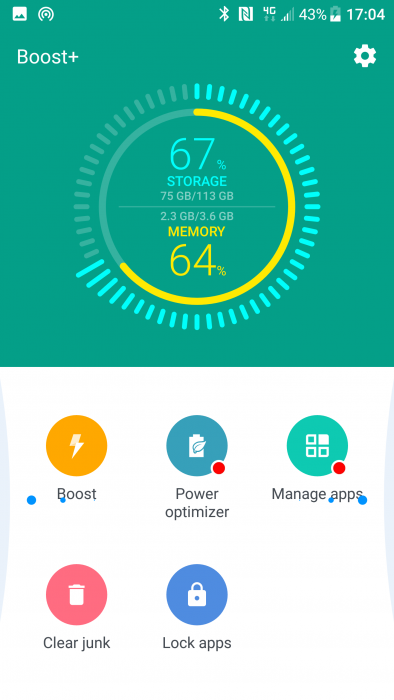 The HTC Edge Sense feature seems like a good idea, but it's something I kept forgetting to use when I actually needed it. I naturally fired up the camera the "old fashioned" way instead of squeezing the phone.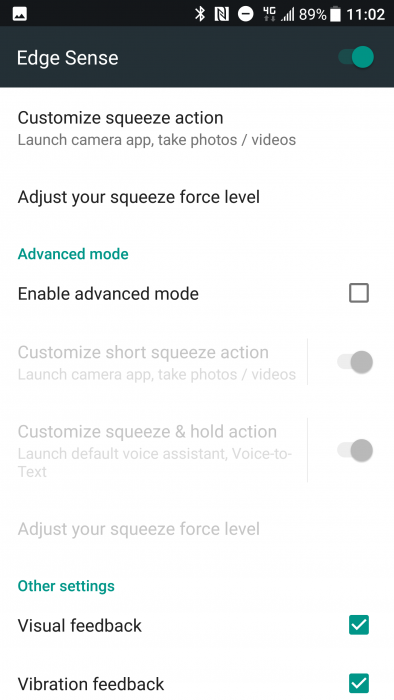 Having a water resistant phone is a must to be honest, and will give you a little more confidence in the rain.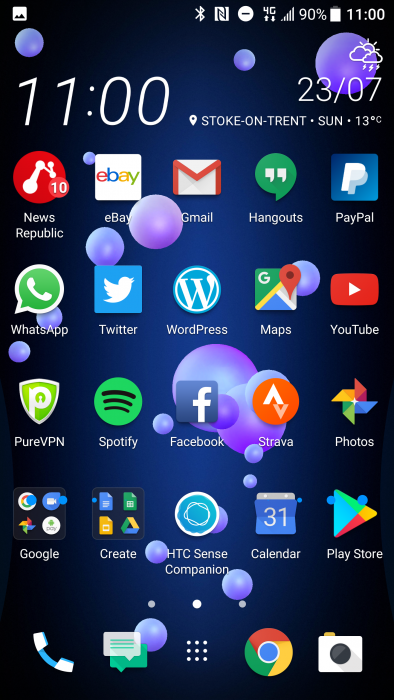 The HTC USonic system and the supplied headphones were really, really good. I loved how the system adapted the audio profile to your own ears. The sound it produced, after sending white noise into your ears and cleverly measuring the feedback, was an incredibly fast way to tune the audio to your own ears.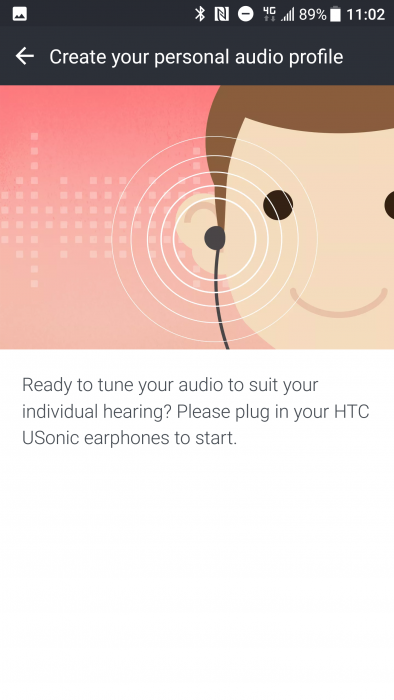 It delivered a fantastic audio experience considering that the supplied headphones are "in-ear", and it's good to see HTC delivering some high-quality headphones, especially at this price point.
Overall
There's a lot to like about this phone, however – if I circle back to my opening remarks – this phone is completely what I expected from HTC. The HTC U Play and the HTC U Ultra really impressed me, especially the design of the phone and the additional bits that HTC have added to the software to make them more useful. I remember seeing and using both the U Play and the U Ultra in Barcelona. I stated at the time that ..
The paint job on the back is particularly stunning and reflects and shimmers the light around as you move it.
I really liked both of these phones, but nobody really got their hands on them because they weren't picked up by many networks. So I expected more of the same from the U11 and, with the addition of Edge Sense, here it is. The U11 reminds me a lot of those phones. It's classy, and has a brilliantly eye-catching design. There's rounded corners on the liquid screen and the scratch-free shiny finish is nothing short of excellent.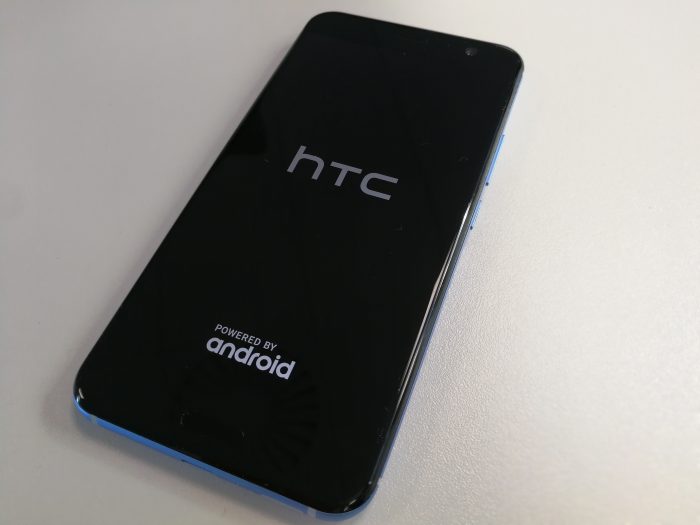 A did have a few reservations though, and they centred mainly on the decision to use Google Photos, which I'm not a fan of personally. In the first week or two of using this I also found a couple of bugs, although I will be fair as these got ironed out through OS updates during the review. This is a £649 phone too, so you'll no doubt be covering up that gorgeous rear panel and, due to the screen size, you'll be using two hands to operate it.
I loved the headphones and the USonic system. I enjoyed the HTC BoomSound which – although not as loud as the twin-speaker HTC phones of old – still supplied a much improved audio output when compared to other smartphones.
All in all, this is HTC in fine form, with a stunning design and wonderful finish. However, they do need to keep pushing in order to get back in the game. The "new features" – like this squeezy "Edge Sense" functionality – might be "nice", but whether they'll be used and appreciated on a daily basis is another thing. I forgot it was there and wanted to turn it off at times.
Samsung will continue to take the larger slice of the Android pie, and Huawei are really driving forward now. Also, with the likes of OnePlus, Lenovo and Google Pixel also in the frame (plus others) – they have to really nail those finer points and get things right first time. Come on HTC, this is a very fine phone, but we need to see more of this, with bigger fanfare.
HTC U11 Review
Looks / Design - 93%
Battery - 91%
Build quality - 92%
Camera - 91%
Another fantastic device from HTC which will hopefully get a bit more attention this time. I'm not a fan of Google Photos, and the squeezy feature might not be overly used.