Ok Google, tell Siri to request that Alexa plays my Comedy Show Tune Playlist
Smart, voice-driven devices are becoming commonplace in the modern life, whether it be through our smartphones, watches, connected TVs or smart speakers, they are becoming ever more integrated into our lives.
We are at the point now where voice connected services are starting to leave proprietary hardware and migrate onto 3rd party produced devices, a fine example is the KitSound Voice One Smart Speaker which has Alexa, Amazon's voice assistant, built in.
I'm a fan of KitSound and a frequent user of Alexa, so I was keen to see how this integration works out.
Out of the Box
The packaging protecting the KitSound Voice One is up to the high standard set by other KitSound products, and does well at setting a good initial impression, and when opening box the style continues to impress.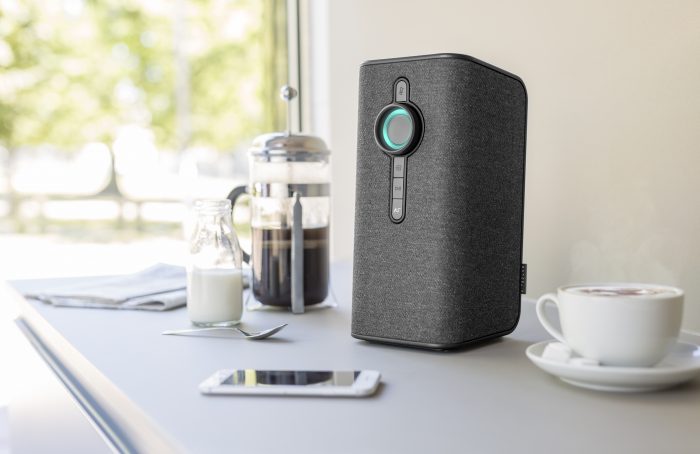 KitSound have been following a retro style recently and they have continued this trend with the Voice One, although perhaps it's been slightly toned down since the Reunion Speakers, the result of which makes a nice addition to a coffee table.
Setting up the Voice One is simple enough, simply download the KitSound Player app and connect your phone to the WiFi hotspot that the speaker generates, you can then configure the speaker to connect to your home WiFi, it's not a dissimilar process to an Amazon Echo as you can then configure of Alexa via the official Alexa app.
The KitSound Alexa Experience
So how does the Alexa Experience compare on the KitSound Voice One to that on the Echo? Very well indeed actually.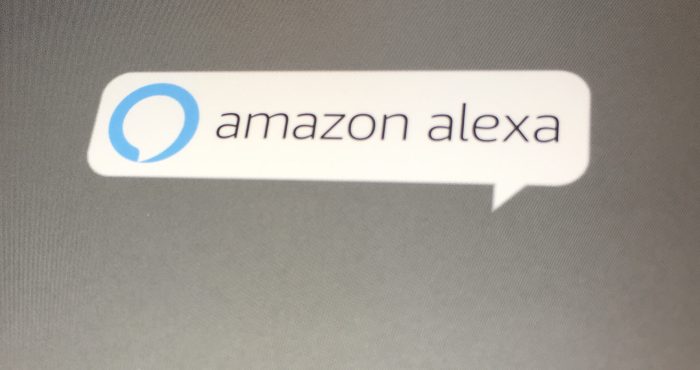 The main strength of Alexa is access through to Amazon services and the library of Alex skills, and on the Voice One, you get access to them all. Unfortunately, you don't get the full-blown perfect experience as multi-room sync isn't available yet, although it is on the development roadmap, which means if you have another Alexa device in earshot both will try and follow your commands.
The full functionality development roadmap is shown below.
Category
Features
Availability
Music
Pandora
Now
SirrusXM
Now
Spotify
Now
Screen
GUI API
Now
Communication
Message

10/30/17

Call
Q4/17
Device Arbitration
ESP
Q4/17
Multi-point
Connected Speaker API
Q4/17
BT Control
Alexa BT

10/30/17

Mult-iroom
Multi-room sync play
Q1/18
How does it sound?
It's loud
There's no other way to say this but as an Amazon Dot user, I was not expecting the sheer volume that hit me, as the power of the integrated 20 Watt Drivers pushes the volume out into the room you can tell that this speaker is designed to fill space with your tunes.
As I've grown to expect from KitSound the quality of the sound is very good, not as good as my favourite KitSound Parallax Speakers but very good indeed with a good tone and very strong bass, and the remote is a thing of beauty ( see Parallax review for context 😉 )
As an Amazon Music Unlimited customer having a library of music available on demand makes these speakers a great proposition, but you can always connect a Bluetooth source, Aux connection or use the KS Player App if you have a local library.
Let us Wrap up
If you are looking for a good sounding tabletop speaker with plenty of oomph and integrated Amazon\Alexa services then you'll be struggling to beat the KitSound Voice One.
You can purchase the KitSound Voice One from Amazon for a reasonable £129.99
The official launch video from KitSound is shown below
Gallery
Alextastic
Sound Quality - 85%
Style - 85%
Value for Money - 80%
A great sounding connected smart speaker