We like a good set of speakers here at CoolSmartphone, and personally I've been impressed with KitSound speakers in recent years. So I was chuffed when the Kitsound Reunion Speakers arrived on my desk.
Recently I was fortunate enough to review the Kitsound Parallax speakers, and they are still my favourite go-to desk-based speakers, so my expectations were high going into the review… but were they met?
It's important to remember that different speakers have different roles in the household. So remember, right speakers for the right job. With that in mind, let's look at these bookend speakers.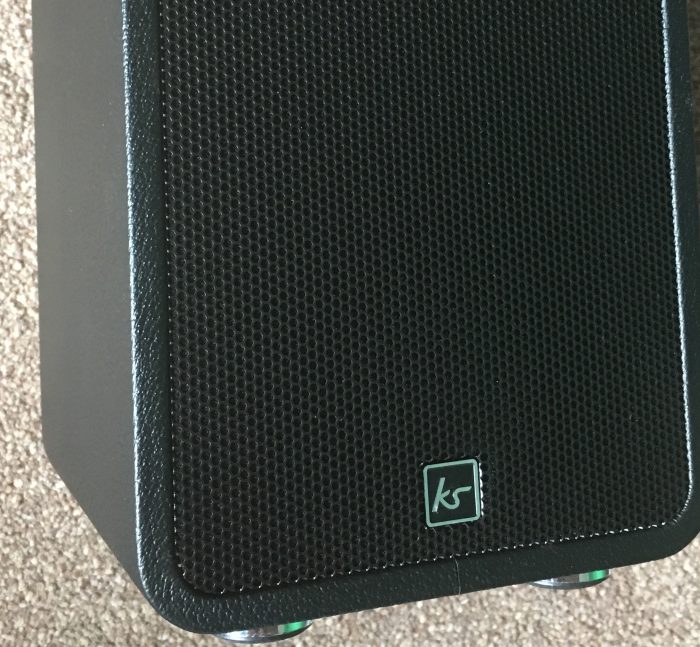 Reunion Speaker Specification
The Kitsound Reunion speakers features both 4″ & 1″ drivers to create 40 watts of audio output. There are physical dials, yes physical dials, on the speakers to independently control bass, treble & master volume. There's something pretty reassuring about physical controls, especially when myself and my good lady have 'slightly' differing opinions on the right amount of bass, although a remote control is included for those used to modern comforts.
Both wired and wireless connectivity options are catered for, with Bluetooth connectivity and aux and RCA connections included.
Retro Styling
The Kitsound Reunion speakers are designed to look like 1950's leather radio cases, they look discreet and perfect for wooden bookshelves.
These speakers are stylish, and with the physical dials and old school speaker to speaker cables, the speakers look suitably retro… in a nice way.
Just remember, there is a need for cable management as the speaker to speaker cable needs consideration.
So how do the Reunion Speakers sound?
As with most KitSound speakers, the sound quality is very good. They aren't in the same league as the extraordinary 60 Watt KitSound Parallax speakers, but then they do cost about £50 less, so represent really great value.
I continue to like the 'bassy', wide KitSound sound that all their kit seems to produce and the Reunion speakers are no exception – even when connected to my TV, the sound fills the room.
Seriously, the price tag on KitSound equipment masks their premium sound quality.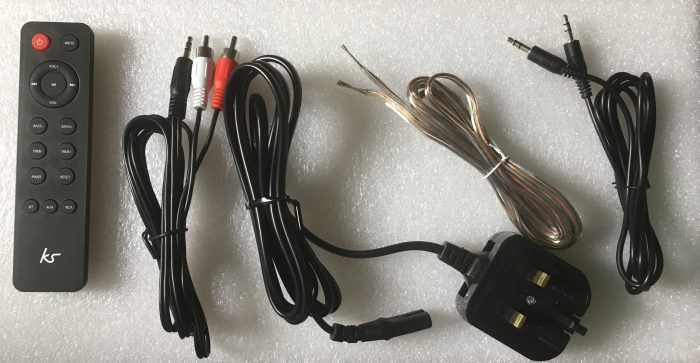 Is anything missing?
If you are looking for speakers for your mobile device, PC or record player, then these speakers are ideal. I'm currently using an aux connection to connect the speakers to my TV, but an optical connection would really be a benefit – the icing on the cake, if you like.
Included in the box, you get everything you need you get started, including aux and aux-to-RCA converter. You can literarily open the box and get up-and-running without a need to visit Maplin.
In Summary
If you are looking for good value speakers without stepping up to the KitSound Parallax' and don't need an optical connection, then the KitSound Reunion speakers are definitely worth a look. They sound great, look stylish, and you get change from £100 (well, a penny back anyway. Take what you can get).
You can pick them up from the official Kitsound site for £99 
Gallery
Kitsound Reunion Speakers
Sound - 82%
Style - 80%
Value - 80%
Old School style, New School sound