Virtual Network Operator, Sky Mobile, is doing a bit of a deal if you grab the Sony Xperia XZ Premium. Pre-order one and you'll bag yourself an extra 10GB of data, which will drop into your "Sky Piggybank" and can be used over three years.
Sky Piggybank? That's all explained here. It's basically a place where the unused data sits, so if you have a 1GB data plan and only use 500MB in a month, you'll get 500MB rolled over into your Piggybank. Once it hits 1GB, you can start "withdrawing" it and use it whenever you like.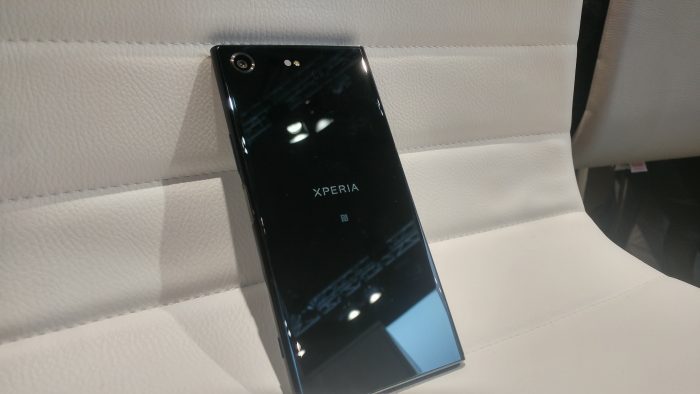 The Sony Xperia XZ Premium is going to be available from £36 per month on the Sky Swap24 plan, with 1GB of data plus unlimited calls and texts. Those choosing the Swap24 plan are said to get the lowest monthly price with no upfront cost. Sky Mobile, which sits atop the O2 network, also offers the Swap12 plan, meaning that you can swap your Xperia XZ Premium in 12 months without admin charges or upgrade fees.
As pricing depends on whether you're a Sky TV customer, it's best to head to their site, but here's an example based on an existing Sky TV customer choosing either the Swap24 or Swap12 plan..
Swap24
Swap12
Upfront costs
£0
£0
Monthly cost for your phone, data, calls and texts
£36

£55
What you get
1GB data

Free Unlimited Calls and Texts for Sky TV customers

1GB data

Free Unlimited Calls and Texts for Sky TV customers

Swap after
24 months
12 months
Delivery charges
Free
Free
Monthly cost after initial Swap window (12 or 24 months) if you choose not to Swap
£24.50 for 6 months

(£14.50+ £10)

£23 for 12 months

(£13 + £10)
Don't forget, if you want to learn more about the new Xperia XZ Premium, head to our hands-on overview from Barcelona.
Full details below…