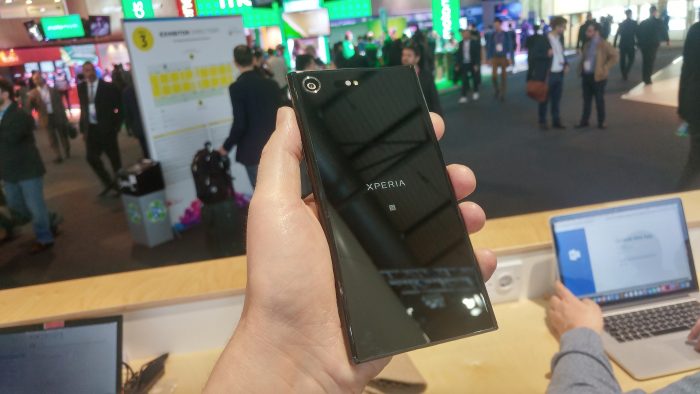 I don't know what it is about me and Sony. I've never totally gelled. Over the course of this week in Barcelona I've called their new phone "the ZX" (it's not, that's something to do with Spectrum computers) and I've also called it the "Xperia XZ" (it isn't that either, because that's already available and has been since last September).
I'll admit it, I did get a bit confused in all the craziness. There I was, making notes on my LG G5 whilst looking at the Moto G5 and G5 Plus, only to then snap some photos of the LG G6 and the Nokia 6. Meanwhile I've got manufacturers calling their phones the P10, S8, A3, Z11 and… AGH! MY HEAD!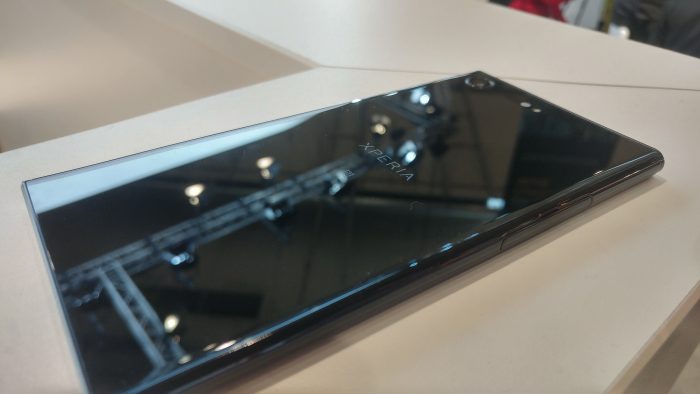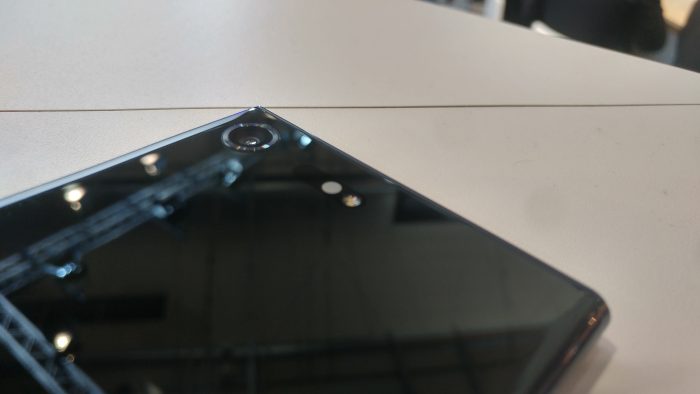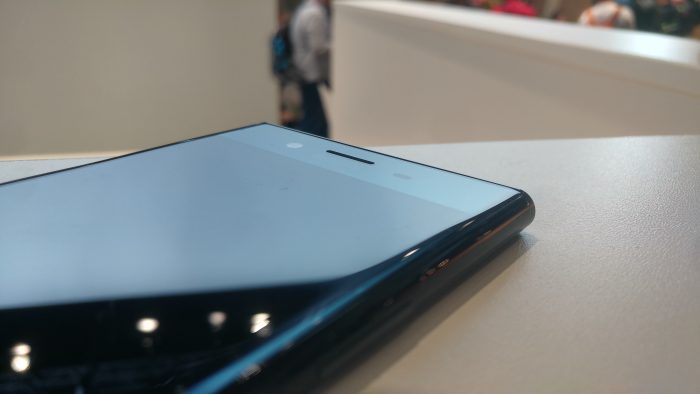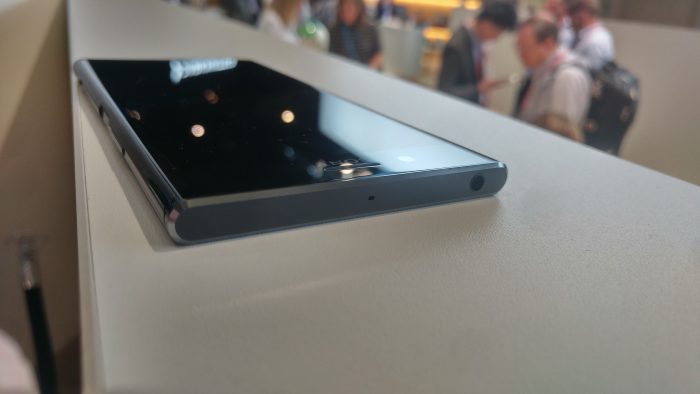 For simplicity, I'm just going to call this the "Premium", because that's what it is. We couldn't turn the device on here in Barcelona as the software isn't quite ready yet. Well, if I'm honest I did actually turn it on (much to the surprise of a representative) and it promptly crashed. Don't let that put you off though, as the Xperia Premium isn't going to be available until "late Spring" (in "Luminous Chrome" and "Deepsea Black") so they've got some time to put that right.
The Premium has the world's first 4K HDR display and the Sony Motion Eye camera to deliver super-slow mo video capture and playback. It was strange hearing a smartphone manufacturer actually announce something that was "slower" but indeed it is (four times slower), even if we only have video footage to prove it. 960fps. Yowser.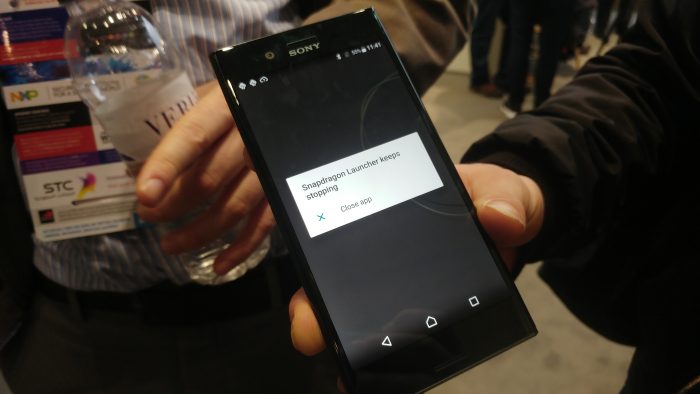 The screen, for the brief period I saw it (before getting pounced on by Sony reps) is stunning. The 4K UHD means that the 5.5″ screen resolution hits 2160×3840 pixels.
Apart from the stunning display and the trick camera, the Qualcomm Snapdragon 835 CPU sits at the heart of the device. This delivers the Cat 16 4G "Gigabit-class" speeds which EE have already tested in their labs below…
979MBps ! That'll do, right? EE are going to offer the Xperia XZ Premium as well as the Xperia XA1, both with WiFi Calling and 4G Calling when they become available later this year. EE is the only UK operator rolling out the network technology that supports 1Gbps speeds with the mobile spectrum to achieve it. Vodafone has also confirmed that both handsets will be arriving too. More on that XA1 in a few minutes by the way.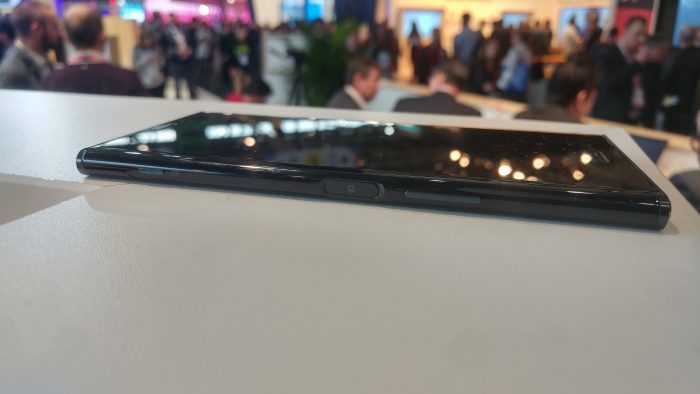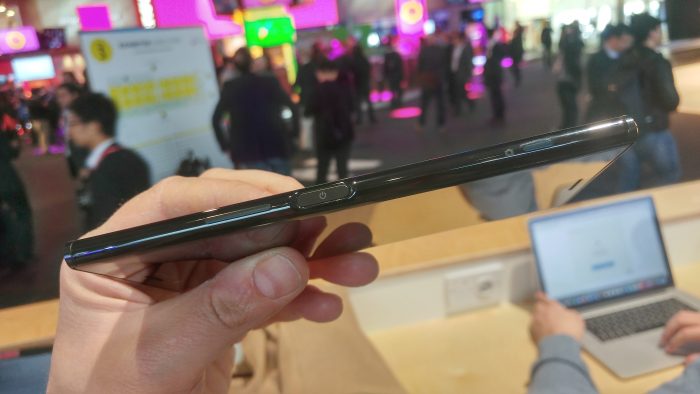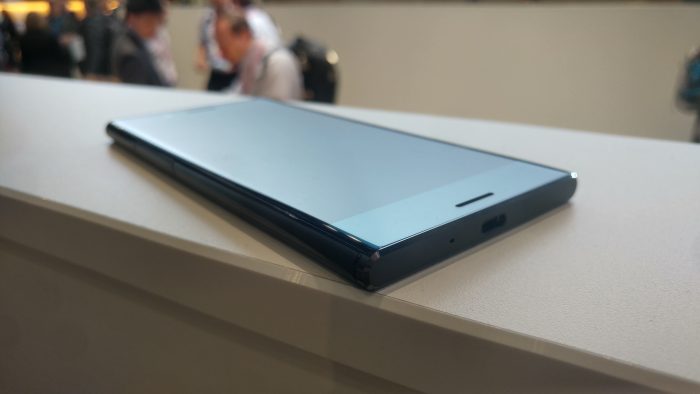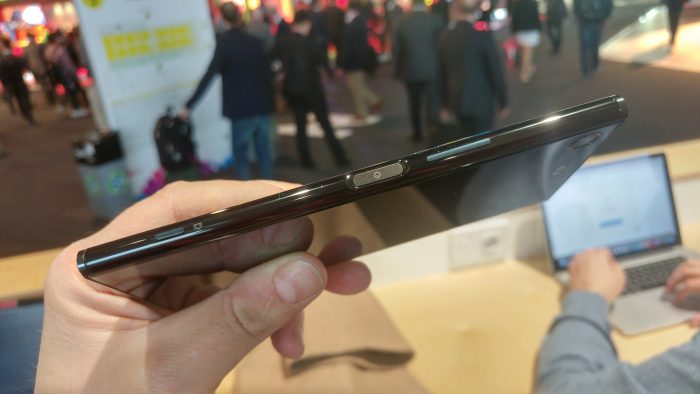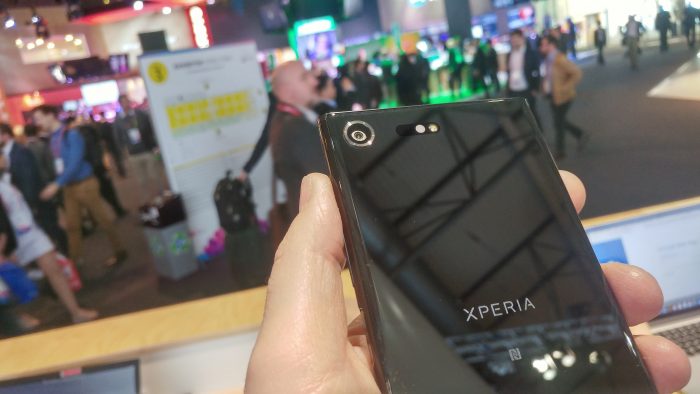 Specs? Well, this is certainly flagship territory. There's 64GB of internal storage plus microSD support and 4GB of RAM. It runs Android 7.1 (Nougat) and has a 3230mAh with the "Smart Stamina" cleverness which should see your battery last a little longer. "Qnovo Adaptive Charging" is on board, plus you get the Qualcomm Quick Charge 3.0 with supported chargers to let you get going quicker. It's also water resistant (IP65/68) and has lots of lovely glass all over it – Corning Gorilla Glass on the front and back.
It weighs 195g and measures 156 x 77 at 7.9 mm thick. The camera at the back is a 19 megapixel Motion Eye unit as mentioned before, and it has a whole host of gadgets including Exmor RS, triple image sensing technology, Predictive Hybrid Autofocus, Predictive Capture, speedy 0.5 sec launch and capture, an anti-distortion shutter, an image processing engine, SteadyShot and more. It'll also record video in 4K.
Up front, a 13 megapixel shooter with Exmor RS, SteadyShot, and a 22mm wide-angle lens. WiFi, Bluetooth 5.0 (yes, version 5 people), DLNA, NFC, a fingerprint sensor and hi-res audio with DSEE HX and noise cancelling also features.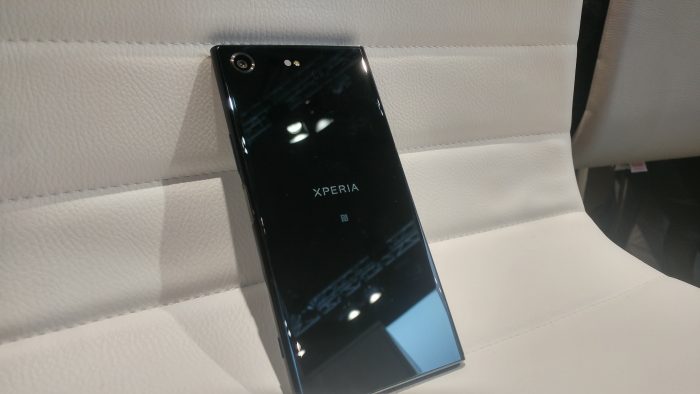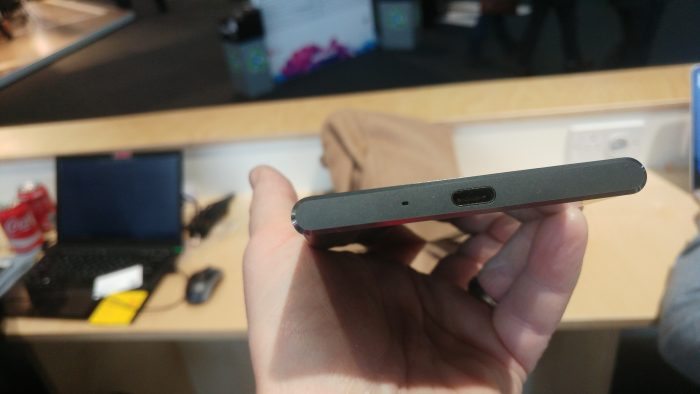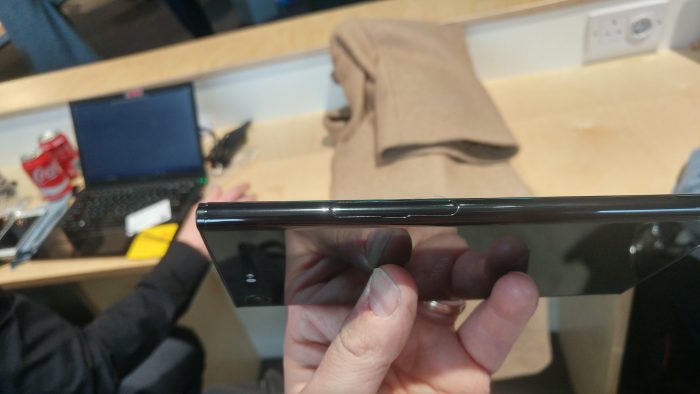 The build quality of the phone was, as I'm pretty familiar with on Sony phones, very solid. A very impressive phone and one with a lot of power and speed under the hood. This has an incredible processor, huge 4G speed throughput, a stunning camera and should prove very popular with power users.
Full press release below. You can register on their website to find out when it's available to buy. Oh, and it's just won "Best New Smartphone" at the GSMA Awards here in Barcelona too.