Just yesterday we covered news of the HTC U. Today we're getting details on a launch on May 16th for this particular handset, and a tagline suggesting that it'll be "squeezable". Leaked details suggest that the frame will be touch-sensitive so you can gently squeeze it to perform actions.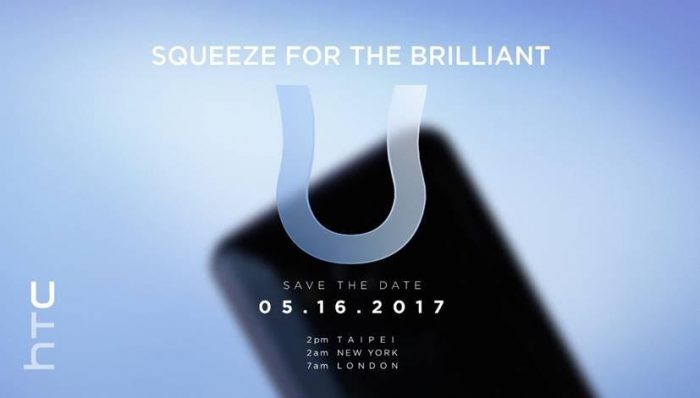 HTC has confirmed that the unveil will occur in Taiwan, which explains the rather mad 7AM London start and the 2AM New York launch times. A short teaser video,
A countdown timer is now live on the HTC website with a squeezy bouncing "U" and there's a brief video teasing the device and a new feature called "Edge Sense"
Specs we've seen include a 5.5″ QHD display, a Snapdragon 835 SoC CPU, 4GB of RAM and 64GB storage. There's a rear 12 megapixel camera and 3000mAh battery.
I had some time with both of the existing HTC handsets during Mobile World Congress. The HTC U Play and HTC U Ultra are both very decent smartphones, but sadly there's been no interest from any UK network, so you'll need to head to Carphone Warehouse to get one or buy direct. The new HTC U really needs to pull the company back as devices like the LG G6, the Samsung Galaxy S8 and the new Huawei P10 continue to grab the limelight.
More as we get it.