The Samsung Galaxy S8 is quickly becoming the most leaked phone in history. As Mobile World Congress was drawing to a close, an official image leaked out and we've since had specs leaking out too.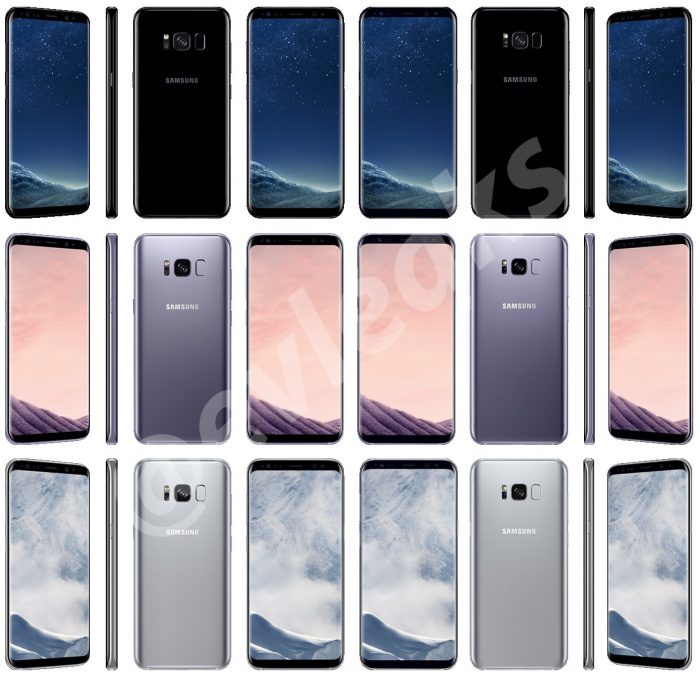 We're expecting a Samsung Galaxy S8 and S8 Plus, and @evleaks has revealed the handsets in Black, Black Sky, Orchid Grey, Arctic Silver, Grey and Gold.
We're guessing that the Samsung Galaxy S8 will have the all-new Qualcomm 835 Snapdragon processor, 4 GB of RAM and 64GB RAM with a microSD card slot. Camera-wise we're looking at two 12 megapixel cameras and an 8 megapixel shooter for your selfies. The display is a 5.8″ unit which seems to feature a ridiculously thin border.
The S8 Plus should have a 6.2″ display.


More as we get it!