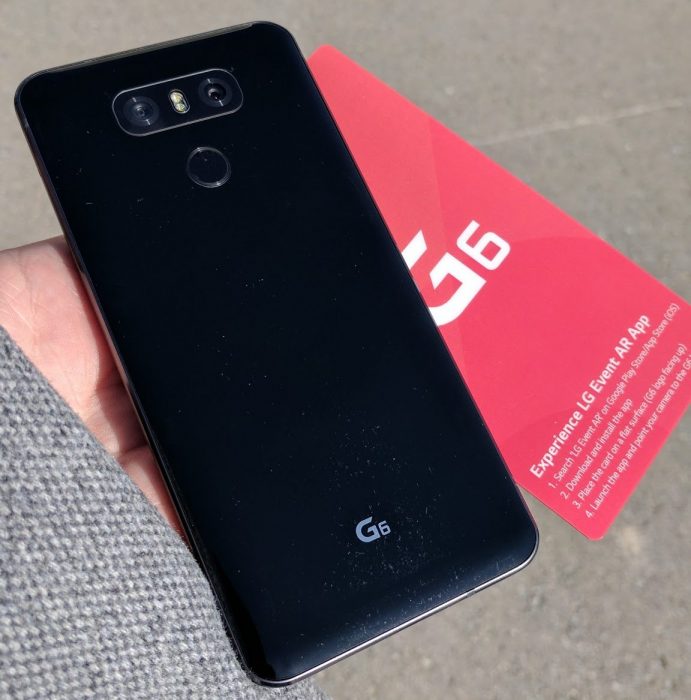 Well, here it is. The LG G6. Last year I was here to see the modular G5 and all the additional toys getting shown off, but this year the idea of plug-in peripherals seems to have taken a back seat.
https://www.youtube.com/watch?v=6vMLTdgRB8Y
LG spoke about the "ideal smartphone" and told us that people want a one handed grip on their phones – even with a big screen, which is something else people love. This LG brings us a 5.7″ display with an "evolutionary aspect ratio" of 18:9. If you look closely enough you'll see that LG have added curved corners to their display. These rounded edges are designed to reduce the risk of display damage when the handset is dropped. LG call their new screen a "FullVision Display", and have decided not to go for the edge display that Samsung are famed for as it causes "tired hand muscles" and can crack easily. You also get Dolby Vision and HDR10 support which gives better contrast, richer colours and deeper blacks.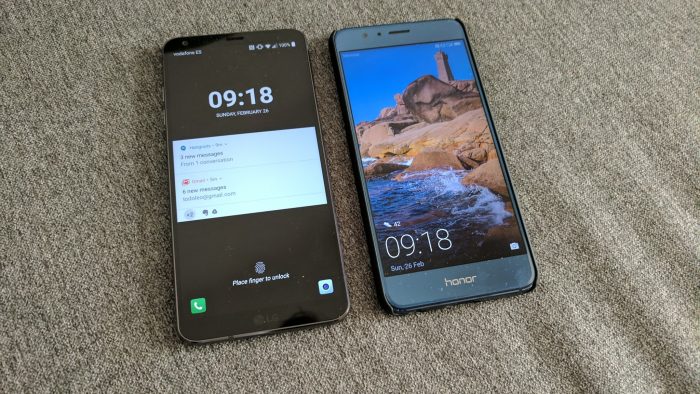 That FullVision Display means that you get more detail within apps and the extra real estate is utilised better in camera preview windows and so on. It'll mean you can see the recently taken photos without entering the Gallery app.
Here in video is a little look into how that works. LG have also added some clever camera tricks that let you blend both lenses together into one shot..
The LG G6 is both water and dust resistant, so you have the confidence of knowing that it can be dunked in 1.5m of water for up to 30 minutes. The LG G5 wasn't really a phone that you'd want to put in water, especially with that slide-out battery.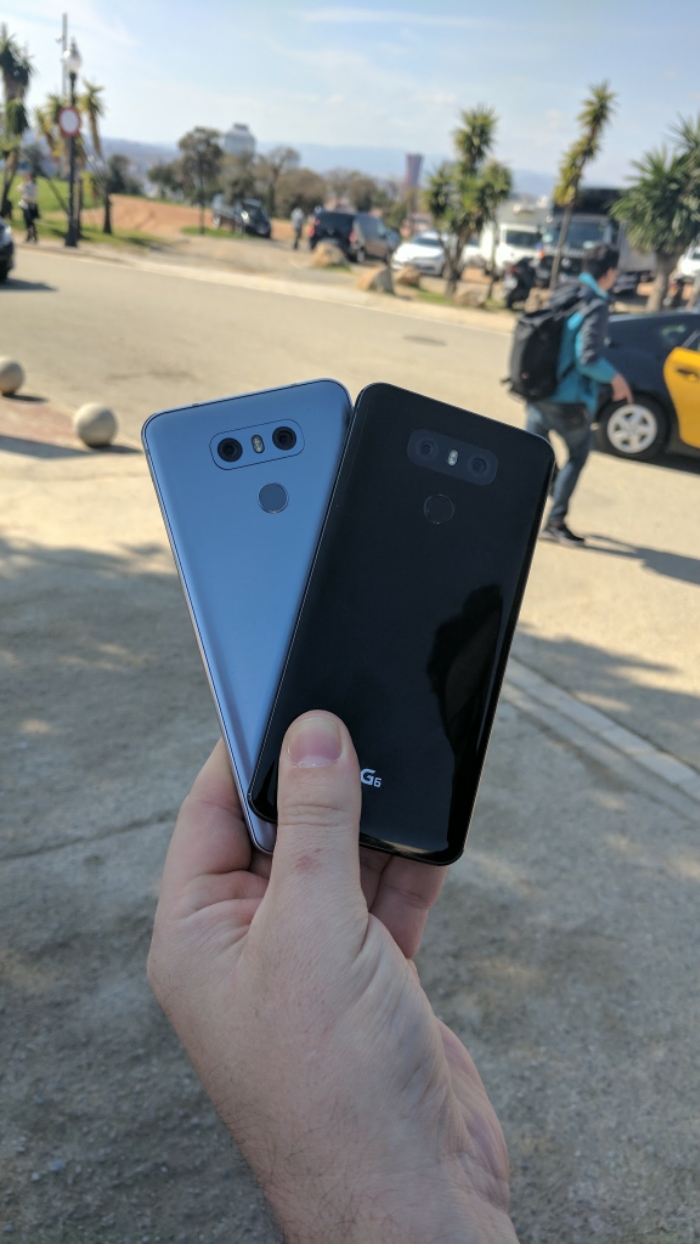 The US version gets wireless charging, and this is something I've missed in Europe since the LG G3. There's also an upgraded front camera and the rear camera lenses have been altered slightly. Optical zoom on the rear comes courtesy of a wide zoom lens sitting next to a standard one. It gives you more options when snapping a photo and, as a G5 user with a similar lens arrangement on the rear, I'm quite a big fan. This time though, they've changed the wide-angle 8 megapixel camera found on the G5 with a 13 megapixel one. The 16 megapixel G5 standard lens has been dropped down to 13 megapixel but, as you'll have already noticed – it means that you get consistent photo quality by matching the resolutions on both wide and the normal angle cameras.
It's powered by a Qualcomm Snapdragon 821 CPU, which means quicker boot times, a more responsive interface, power improvements (up to 10% power savings) and the Adreno 530 GPU for more graphics horsepower. You also get Qualcomm Quick Charge 3.0 and a higher capacity battery – 3,300 mAh instead of the 2,800 mAh unit in the G5.
The full specs then, it's an MSM8996 Quad Core CPU, 5.7″ 18:9 QHD+ (2880×1440) screen, 32GB of internal storage, 4GB RAM, 5 megapixel selfie shooter, 13 megapixel front, WiFi, Bluetooth, GPS, GPS and 3,300mAh battery.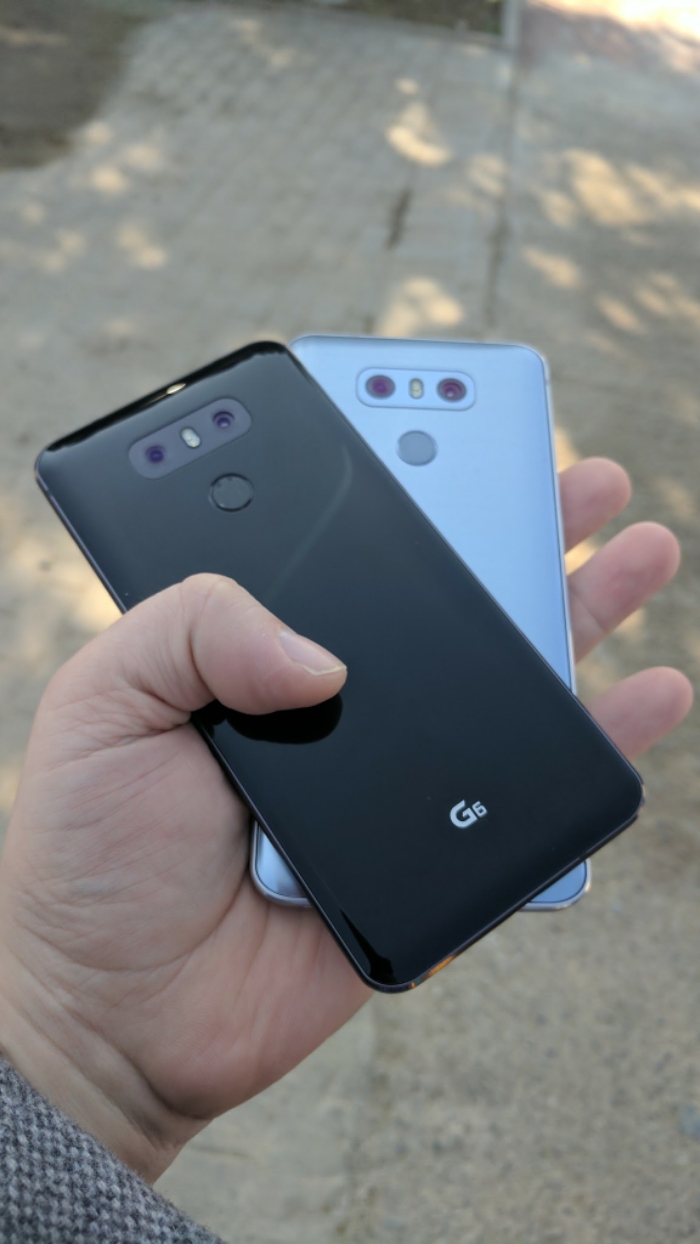 Oh, and one little surprise for you. All of the shots taken during our LG G6 live blog were snapped on an LG G6 🙂
Vodafone have confirmed that they will carry it, as have EE. They've told us that it'll have Wi-Fi Calling, 4G Calling and the UK's fastest 4G in more places than any other. Head to www.ee.co.uk/comingsoon. Currently EE has the most network capacity as well as the fastest upload and download speeds. They're aiming for 4G coverage to reach 95% of the UK landmass by 2020.