Honor are a brand known to be "For the Brave" and to deliver great value devices to the "Digital Natives". Feeling brave and/or very millenial? Well, if you're Italian (and in Italy) there's a fun Honor event happening… on Tinder! Yes that's right, you can now swipe right on Honor.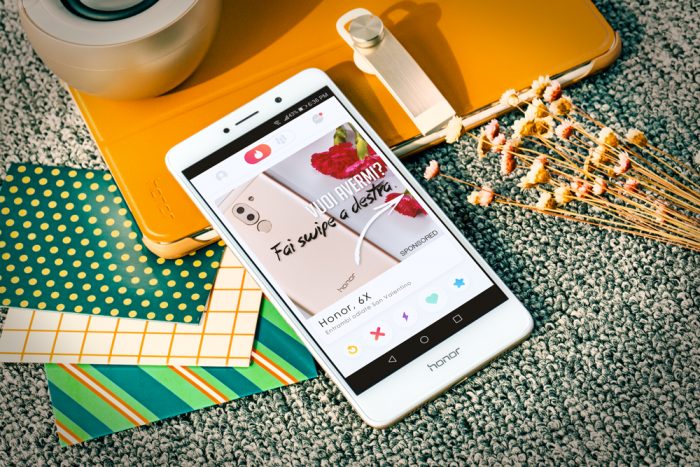 Those romantic Italians, always thinking about love. This is probably because other basics to live a good life, like good weather, good food and decent sportsball are already available in the country. OK, maybe I shouldn't have written that after the last couple of RBS Six Nations games…
So what's the deal? If you are using Tinder in Italy until February 21st you are likely to come across an Honor profile like the one pictured above. Swipe right and you will be invited to enter a talent show hosted and run by Honor in Italy, and you'll also receive a 20 Euro voucher to redeem on vMall towards the purchase of an Honor 6X.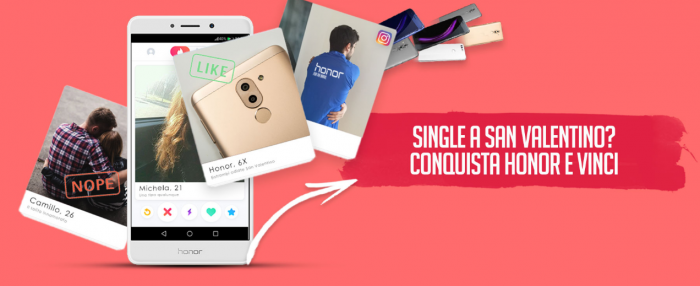 As we mentioned earlier, this competition is only for participants in Italy. To enter and read the full terms and conditions head over to http://bit.ly/TinderPRHonor. You can also enter on Instagram by posting a romantic picture of you and Honor and using the hashtags #Honor4Single and #Honor6X. There are Honor 8s and Honor 6Xs up for grabs.
It's ironic that Honor's global brand motto is "For The Brave", as in  Italian this can be read as "For the Good Girls" after going through a bit of a language mash up.
This marketing campaign is a collaboration between Honor and Tinder. It's actually the first time this sort of joint campaign has been run in Italy, so it will be interesting to see how it pans out.
Would you swipe right on Honor if you came across one of their profiles on Tinder? Do you think this is a clever marketing campaign? Let us know on Twitter. You won't find Coolsmartphone.com on Tinder, we're permanently committed to you, the Coolsmartphone readers. Happy Saint Valentines Day folks!