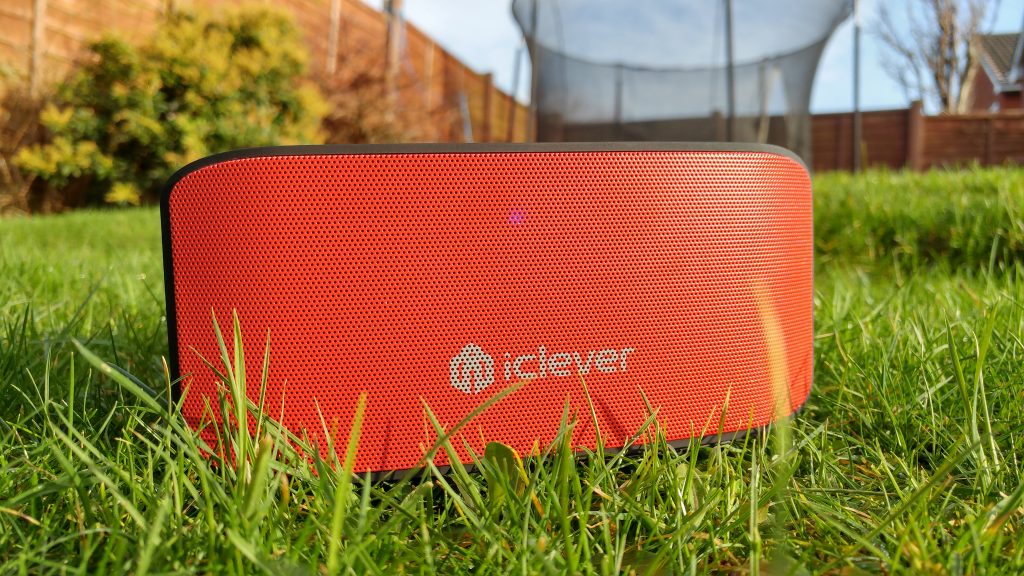 Remember our BTS08 review from the other day? Well, this is the smaller brother. It's definitely easier to carry around and is a lot lighter. Likewise, it's thinner at both ends and I found it pretty easy to fit into a coat pocket.
This one, unlike the BTS08, is more suited to a camping trip or similar, but thanks to a large rubber "foot" at the bottom it can also sit quite steadily on a table or desk. It's available from Amazon US for $29.99 but (as I type) has sold out on Amazon UK.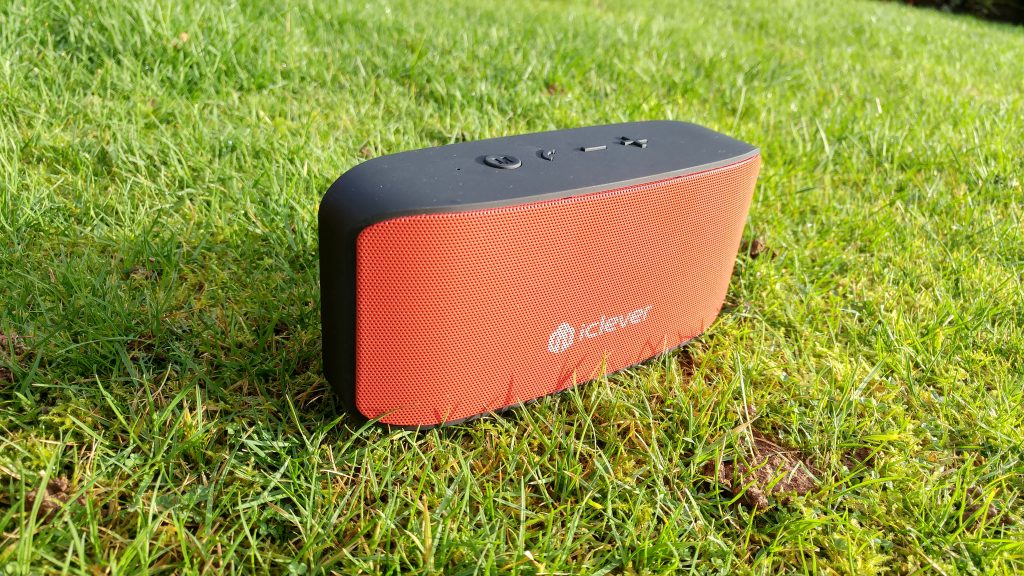 The sound on this, like the bigger unit, is properly good. There's perhaps not quite as much bass but, at 21.34 x 15.98 x 17.4 cm you'd expect that. Likewise, there's two 3W speakers in this (instead of the combined 20W output on the BTS08) and you connect to it via the Bluetooth 4.0 connection or the 3.5mm audio port (hidden behind a big rubber flap). I should mention that, despite the big rubber buttons and the large rubber flap on the rear, it's not advertised as being waterproof.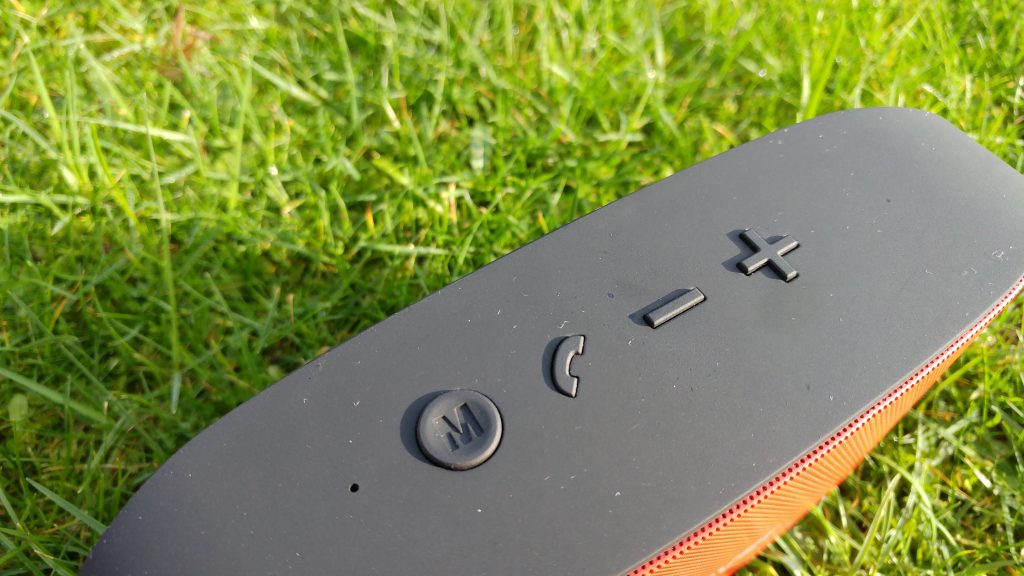 The sound is clear and crisp and, as I'm becoming used to with iClever speakers, there's no distortion or rattle. It performs well even at the maximum volume and, although it's not going to blow the pictures off the walls, it's a solid effort from something of this size.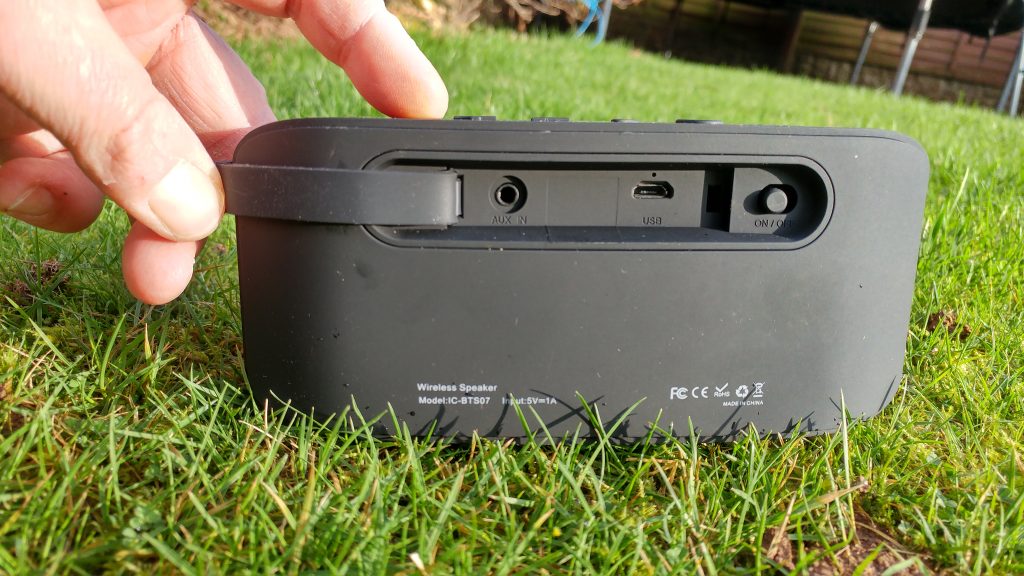 Charged by a microUSB cable (again, behind that flap), the lithium rechargeable battery will keep your music playing for around 10 hours, depending on your volume level.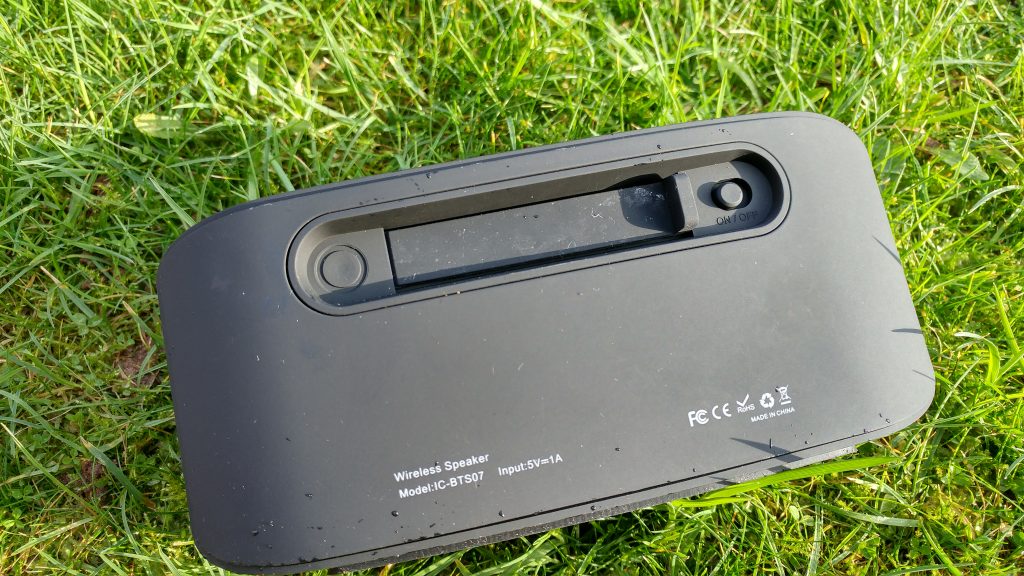 You can of course whack in a portable charger if you want to have it playing for longer – even if you're in the middle of a field. The speaker also comes equipped with a battery-saving auto off function so you don't accidentally run it dry.
Up top, some nice push-button controls let you select the source, increase the volume (this changes the in-built smartphone volume), skip tracks and play / pause. You can also cancel and re-pair from here too.
It feels like a solid beast and the mesh surround gives it a sturdy but polished appearance. Compared to other speakers I've looked at, this delivers a strong sound with good mid range, clear top-end notes and a fairly good bass response. It's definitely going to be my speaker of choice if I need a speaker to go camping or to the beach for a picnic etc. A reliable and compact performer from a brand that is earning a fair amount of respect from us here at Coolsmartphone.
iClever BoostSound BTS07 Bluetooth Speaker Review
Build quality - 92%
Sound - 90%
Battery life - 91%
Capable, compact and clever Bluetooth speaker from iClever. Clear and fresh audio delivered from a rather stylish and portable Bluetooth-capable unit.