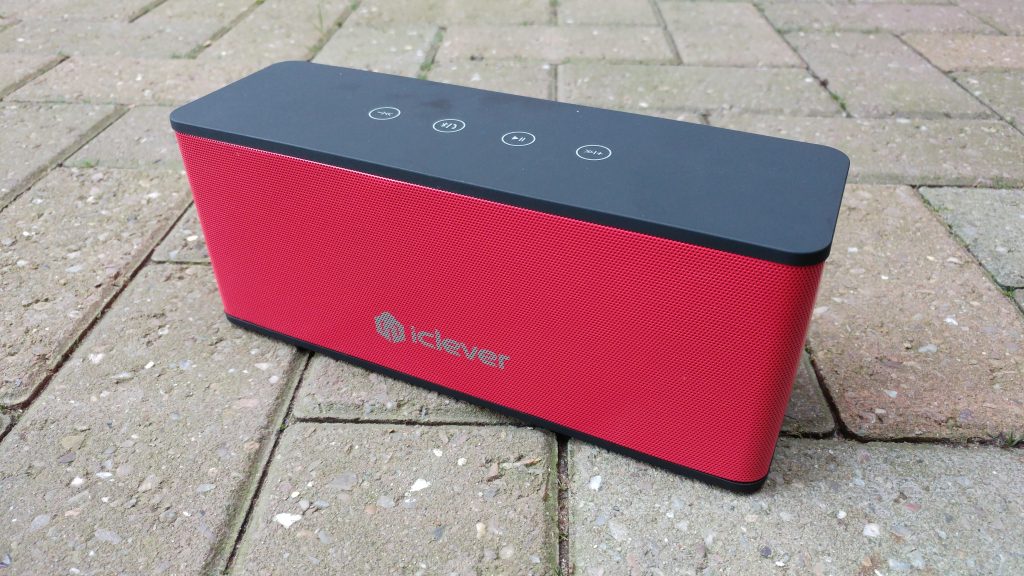 Available from Amazon US for $49.99, this definitely isn't one of those speakers you pop into your coat pocket. Measuring in ay 25.15 x 11.18 x 13.21 cm it's definitely got some "meat" to it, and I mean that in a good way.
Up top, four touch-control keys let you adjust the volume (this is separate to your phone Bluetooth volume control) and "full blast" is definitely going to get your neighbours annoyed – the combined 20W output (driven by two 10W speakers) and healthy bass response deliver a crisp and weighty sound even at the maximum setting.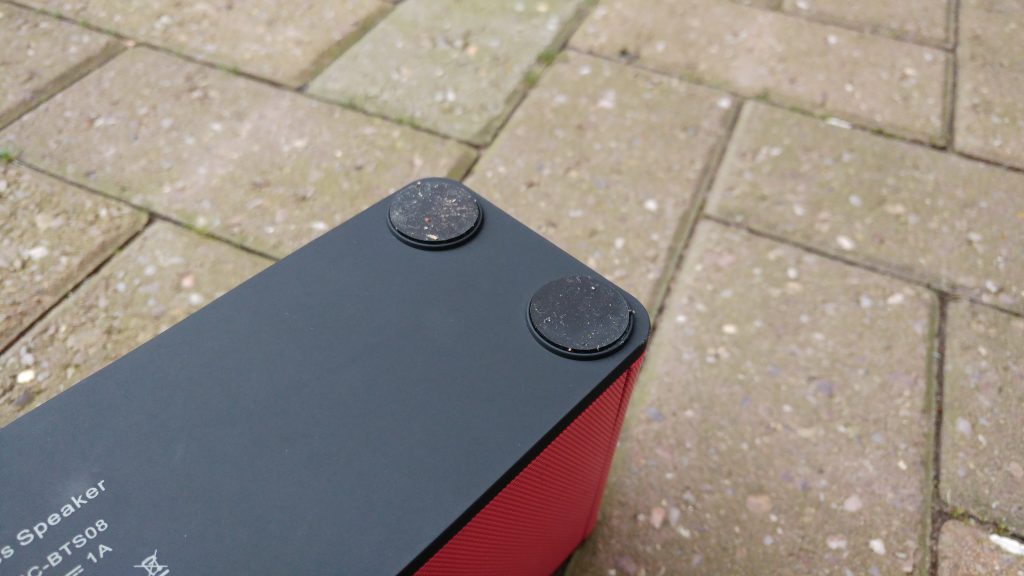 At the bottom, four big rubber feet ensure that the device won't rattle off your table and the 4000mAh battery will see you for up to 14 hours depending on your volume setting. That battery, by the way, charges from the microUSB port at the back in 3 hours and there's a 3.5mm audio port should you not have a Bluetooth connection ready.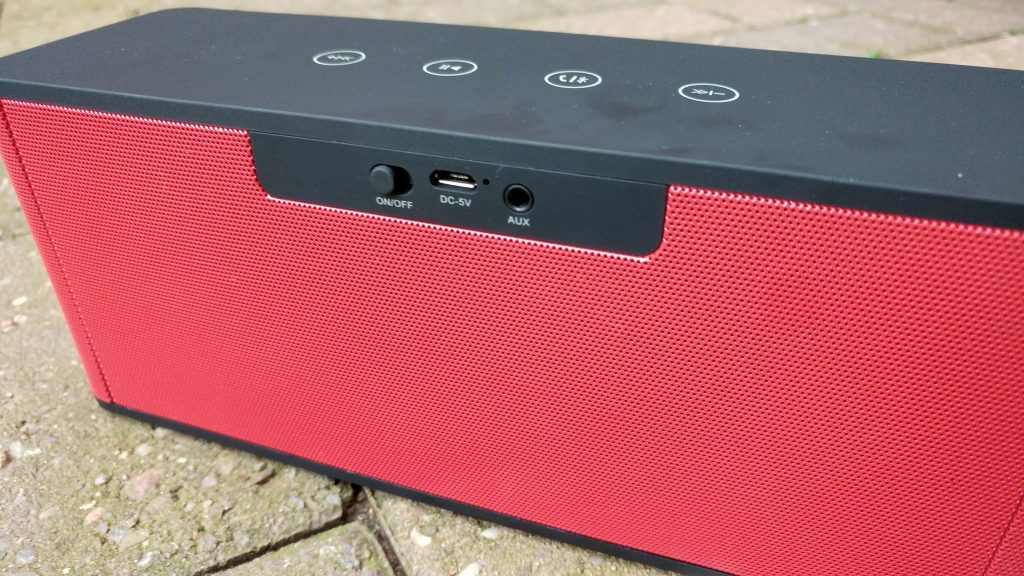 The speaker uses Bluetooth 4.2 technology and I've not heard a hint of distortion or wobble in the audio. The touch-sensitive keys on the top let you skip tracks and (if you press and hold) adjust the volume. You can also pause, play and setup a Bluetooth connection or make a call, as you can hopefully see in the video below..
A microUSB cable, which is supplied, charges the device and there'a a 3.5mm cable in the box too. You turn it on with a simple switch at the back, however if you do accidentally leave it on it'll shut down by itself.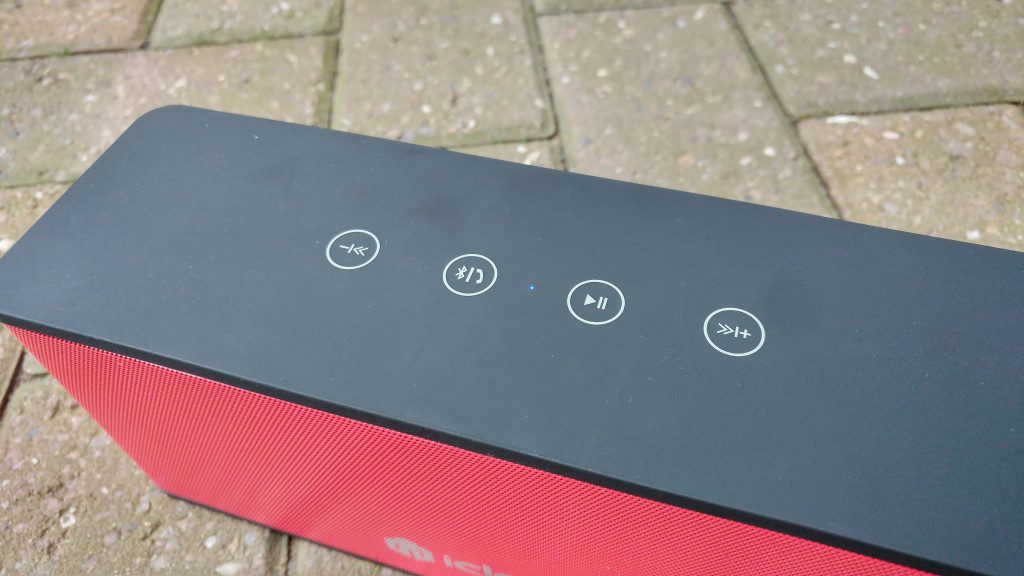 There's a rich earthiness about the sound. It's deep and works particularly well when you're sat in front of it as I am now – you can really hear the stereo sound coming through, although as I mentioned in the video the higher notes and the treble can sound a little muffled if you're not directly in front of the thing.
The design is pretty classy and pretty bold, with a wrap-around meshed red panel meeting a softer black panel above and below.
Overall, a smart, powerful speaker with enough "oomph" to give your tunes a serious workout. Excellent for connecting to your TV, your phone or your iPad.
It's usually (currently out of stock) available in the UK and in the US too.
iClever BoostSound BTS08 Bluetooth Speaker Review
Battery life - 92%
Sound quality - 89%
Build - 92%
There's a great depth to the bass on this and it's got a powerful and strong sound without any distortion or rattle.