Christmas is over for yet another year but, over the New Year too, you'll probably be keeping in touch with friends and relatives. The modern way to do this, even for those who aren't technically familiar, is via a video call.
On Android you'll probably be using Skype or WhatsApp. On the iPhone or iPad it'll no doubt be a Facetime call. However, it's now finally becoming an acceptable form of communication, even if we perhaps to only talk to very close family when we're sitting at home in our "relaxed" state.
Not too long ago, if someone mentioned a video call over the internet, you'd have an image of a computer with a camera on top. The "webcam", which still sits at the top of laptops, has now been replaced by a "selfie cam" on a phone or tablet. So, when you're not snapping photos of yourself, you can make or receive a video call from where-ever you are. No need to get home, sit in front of a PC and arrange a special time to call. Yes, back in the day you were reliant on the recipient being sat in front of their computer when you tried to call them. It was a very hit-and-miss affair.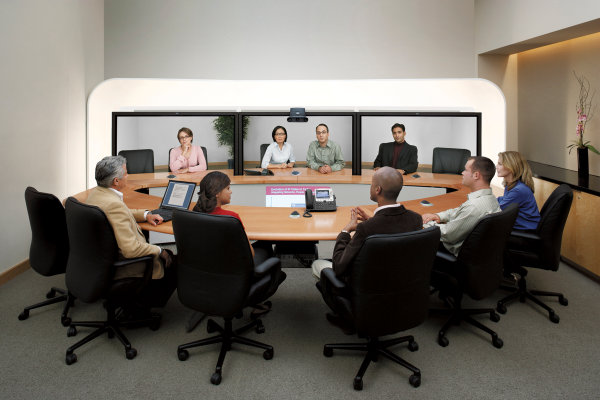 If you had a business then, just a short while ago, you may have considered a fully kitted-out conference room. There'd be a big screen, a camera, a dedicated internet feed, microphones and set times for remote colleagues to get in touch. Today though, that's all very different. Now, with our traditional company phones becoming smart, you can get hold of whoever you need via voice or video. Sure, the traditional desktop PC still has a place, but with staff away from their desk, working remotely or moving into meeting rooms, you can take the discussion with you. Pick up a video call at your desk, move to a meeting room to discuss further, share and collaborate immediately and without thinking.
However, there's a lot more benefits for businesses, and they definitely go further than just being able to see the person or people you're chatting to…
Streamlining Training
Training. Staff love it but getting all the right people into the right place becomes more and more difficult as a company expands. Even if you're not a big business, this can still be a problem. Think of a start-up, perhaps using shared offices and perhaps saving on costs by having people work from home or job-share. Legal training, safety training, it's all something you need to consider and paying to get everyone to a conference room in a hotel somewhere can be a very costly experience.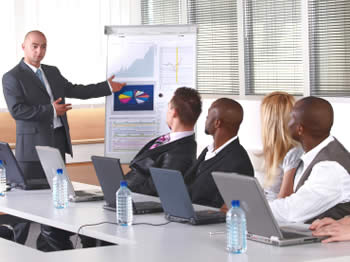 Thinking of emailing a PowerPoint spreadsheet instead? Yeah, that could work but a lot of the time the instant interaction is missing, and you can't always be sure that every point has been covered, so that's where video conferencing comes in. Business 2 Community points out that one of the biggest perks of using video to train employees is that not only can it be done live, but the content can also be reused.
Instead of needing to hire a staff to come in from the outside and train employees on new software or policies, you can broadcast your training sessions via video to many different types of devices. This also helps training fit into schedules that are already packed to the brim. Video makes training quicker, more efficient, and easily distributable amongst wide audiences.
Cutting Corners While Keeping Quality
One of the best parts about video is that the quality of interaction doesn't suffer, but the need to travel is no longer present. Those expensive travel claims can be left in the past. No more petrol mileage, no more hotel room, no more claims for dinner and drinks, no out-of-hours payments, no need to hire a room, to pay for nibbles at lunch or to provide that slightly questionable coffee and tea.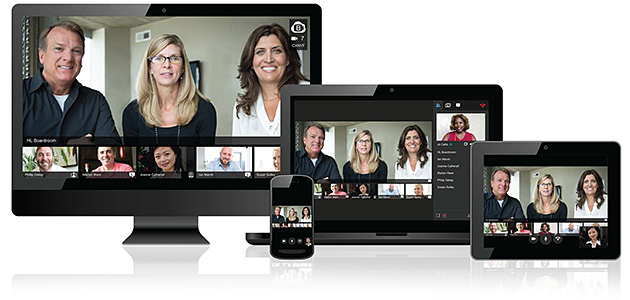 Providers like BlueJeans offer a video meeting solution that offers the desirable aspects of travel without the cost, and also creates a whole other standard of quality within the industry. Video meetings are clear and easily accessible, with one of the most impressive features being that participants can join a meeting from any mobile device they have. It doesn't even need to be a company phone. I'll bet that nearly everyone has a compatible device, and you maintain control over the experience throughout.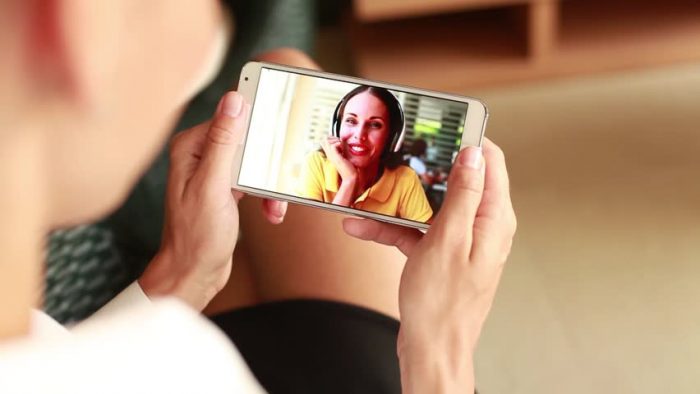 A Burgeoning Industry
When it comes to how many companies are turning to video for business communication, the numbers speak for themselves. According to Statista, the video communications industry in the United States is projected to be $60 million in 2016. The video communications sector has simply continued to grow in the last few years as new innovations into how to deliver this technology to companies large and small have been made, and it becomes more user friendly and affordable with each passing year. Video is the wave of the future, since while professionals crave time efficient communication solutions, email is becoming more outdated. Getting right to the point, face to face, is as much a timesaver as a money saver if it means avoiding the back and forth of email threads that can so easily become convoluted and tuned out.
The beauty of considering the reason why the biggest corporations are using video is that these solutions are also applicable to small businesses as well. Video technology is designed to be scalable, meaning that both price and features can be tailored to fit each individual customer. Whether you're a small startup in need of an excellent communication method to connect with clients, or you're a huge corporation with many employees that need to connect easily and routinely without being on-site, video makes all of it possible. Following this trend is not only a wise managerial decision, but also financial one. Video meetings are also easier to manage in many ways than traditional meetings, and can help streamline the process of getting together to discuss important matters and projects.