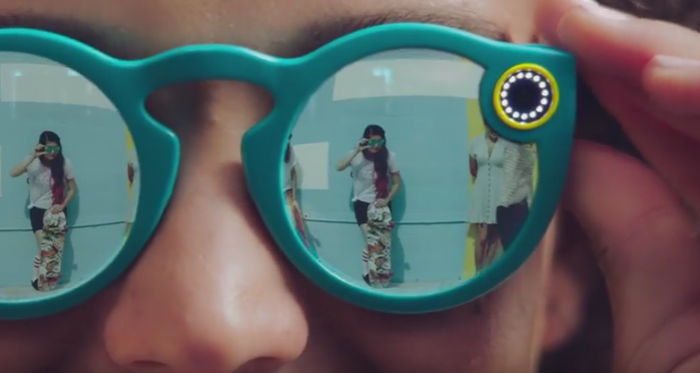 Remember the Hyundai sunglasses we reviewed? They had a tiny hidden camera in the front and were designed to record your biking adventures. You could also perhaps wear them around town and record "things" if you wanted. It all seems fine until someone on the bus says, "Hey, are you filming me you weirdo?"
Now Snapchat has decided to do something very similar. They've changed their name to "Snap" to reflect the fact that they do more than just a messaging app now, and these will go on sale later this year priced at $130 (£100).
Pop them on, walk about town, get some strange looks from people and record 10 seconds of video to share. The company sells this as a way to share "treasured memories" such as "looking up at the beautiful trees."
Here's their promotional video..
https://www.youtube.com/watch?v=XqkOFLBSJR8
"Spectacles" have the one of the smallest wireless video cameras in the world. The company state that it should last for a whole day on one charge and the glasses will be available in three different colours. You then connect back to the "cloud" via Bluetooth or WiFi. Videos will appear in a "brand new circular video format", presumably to stop more stupid portrait-style videos appearing.
Get more information on the press release.