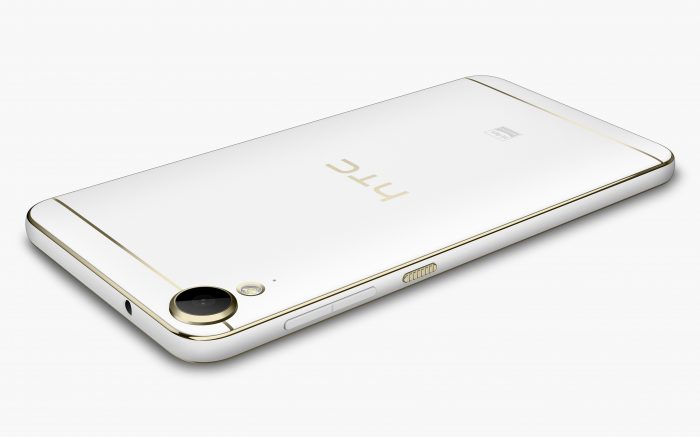 Well, we knew that the Desire 10 was coming and, just seconds ago, it was announced on the HTC website.
The Desire 10 is a metallic, stylish handset with a full glass frontage and 5.5″ HD screen. The one you'll be getting in the UK has a 13 megapixel main shooter, 5 megapixel selfie camera and HTC Boomsound speakers with each one having a dedicated amplifier. The BoomSound tech also has high fidelity audio with 24-bit sound.
I'd love to provide you with real photos of the device, but as this was a web launch I can't really tell you too much about the design or the looks of the phone, so here's lots of computer generated images instead..
A fresh new GUI comes in the form of a "HTC Freestyle" layout which let's you pretty much stick icons, widgets and stickers anywhere. You're not constrained to a grid and instead you'll get the ability to overlap, layer and group them. If you don't like the icon an app has, just use a "sticker" and link it to the app instead. It's an OCD nightmare. 🙂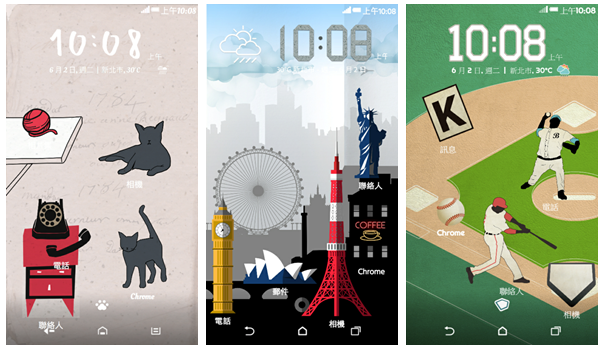 So, all good so far, but (as we've seen before) HTC have decided to do two versions of the same handset and give the UK the lower-spec version. There's going to be the HTC Desire 10 pro and a HTC Desire 10 lifestyle. Both look the same with the metallic gold contouring and a matte finish, but inside the specifications are completely different.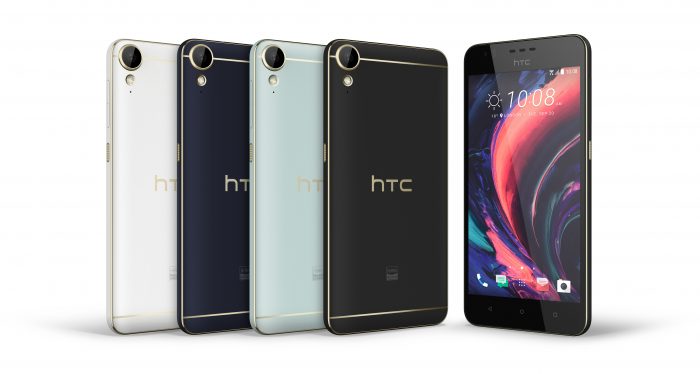 The "pro" model has..
– 5.5″ Full HD (1080p) screen
– 20 megapixel "DSLR-like" cam (with Electronic Image Stabilization, laser auto-focus and Auto HDR)
– 13 megapixel "selfie" cam with a "Selfie Panorama" mode
– Octa-core CPU
– 4GB of RAM
– 64GB storage space
– 3,000 mAh battery
Whereas the "lifestyle" version has …
– 5.5″ HD (720p) screen
– 13 megapixel camera (f/2.2 aperture)
– 5 megapixel (f/2.8) "selfie" cam with an "Auto Selfie" mode
– Quad-core CPU (1.6Ghz Qualcomm Snapdragon 400)
– 3GB of RAM
– 32GB storage space
– 2750 mAh battery
Both handsets will have microSD card slots for additional storage and the HTC Desire 10 lifestyle will be available at the end of this month, so very soon indeed.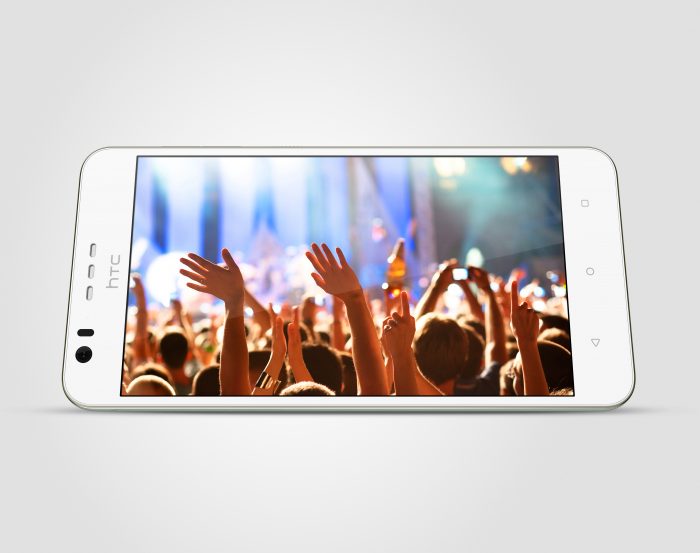 We're guessing that HTC aren't launching the "pro" version in some markets because they want to ensure that you go out and buy the HTC 10 instead, but still.. I would've loved to have been given the choice. The "lifestyle" version has WiFi, GPS, Bluetooth 4.1 and runs Android 6.0, but I can't find any NFC, so no Android Pay, no Contactless Payments. Surely that's got to be a mistake?
More details below. We've not been given pricing just yet.