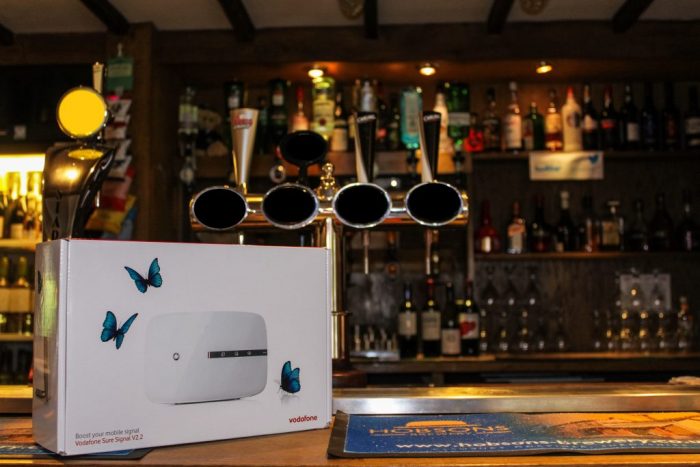 Honestly, at times I despair. Vodafone think that I'm going to post an article on this site purely because they've mentioned the words "beer" and "pub" in their press release. Disgraceful.
I do like beer though. I like pubs too. Gahh… they've got me.
OK, short version. You remember how Vodafone were doing their Rural Open Sure Signal deployment ? It basically involved signal boosting tech strapped to chimneys and church spires which would then hook into broadband connections and give hard-to-reach villages and hamlets a much-needed bit of coverage. Well, it turns out that the Vodafone engineers spent quite a bit of time in those local village pubs. For work purposes of course, because those roof-mounted boxes needed to hook into an ADSL or fibre connection and usually the pub was near the centre of the village and… no, honest….
So, Vodafone found that rural community centres (including pubs) usually had very old thick walls and there was usually lots of people inside of them. Once you get in a community hall or an old pub, the signal – even if it was fairly good outside – would drop off like a stone. Now Vodafone are wanting to fix that too, by dishing out some Sure Signal kit for pubs and shops, village halls, scout huts, doctor's surgeries or visitor centres to deploy. They work by plugging into your broadband and then broadcasting a 3G signal. People see a nice strong signal and calls, texts and internet can travel over the signal in the usual way.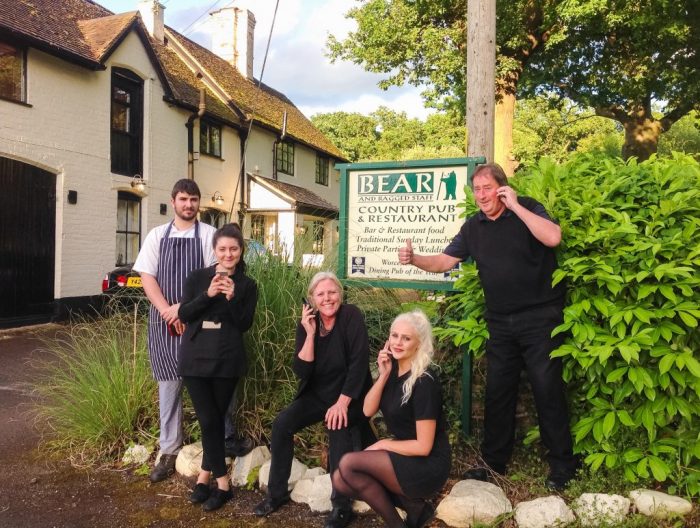 Voda will be opening up an application process from the first of September for interested community centres and groups. Just apply and you can get yourself one at vodafone.uk/CISS. If you're lucky, you'll get a Sure Signal+ – this has been used successfully by large businesses to ensure visitors and employees receive good quality indoor mobile coverage.
The Bear and Ragged Staff pub in Bransford, Worcester, was first hub to go live. More detail below.