We've seen a number of companies approaching us lately who want us to promote their smart gadgets. A lot of these gadgets now relate to the "Internet of Things" or a "Smart Home". Whilst they're all great, you can find that they're a little disjointed – using their own apps and their own controls. What I'd like to see, hopefully soon, is a more modular and standardised approach. Whilst some companies have made initial in-roads into this, they're not compliant with all hardware and all solutions.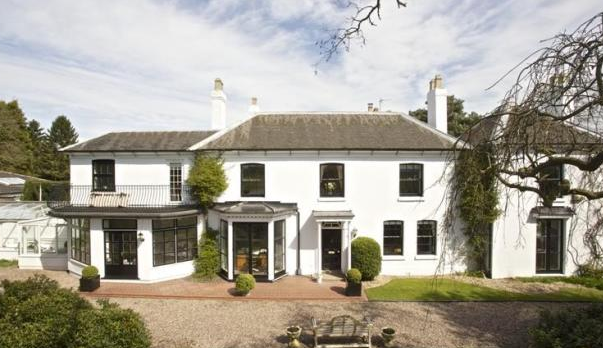 The smartphone is the central "control point" for all of this gadgetry goodness, but first you'll need a house. This is where my wife is a bit of a specialist, as she's always browsing for property and generally looking at the decor of newly-advertised homes. Most days you can find her also looking at beautiful new builds in the perfect location, and we've even headed to new showhomes just to have a look at the layout, the furniture, the carpet and how it's all decorated – just to get ideas for our own home.
When you have chosen your home and you've tried your hardest to make it look like a showhome, you'll probably be wanting to add some tech to it. I do anyway. It's not just "tech" for "techs sake", there's green credentials too.
Over the years we've reviewed a lot of this remote / smart tech, so here's a look at some gadgets you might want to consider.
1. Control your heating and hot water remotely
British Gas allows its customers to control their heating and hot water usage from their smartphones with a Hive thermostat, and we've reviewed the Nest thermostat too. Even with a properly old heating system like mine, you can switch the water on and off or dial down the temperature while you're at work or out for dinner. It can save you cash and, by monitoring the location of your smartphones, it can predict when you're out and when you're heading home – getting your house all toasty and warm before you even get in. This also stops you walking in and cranking the heating up full-blast, which is inefficient.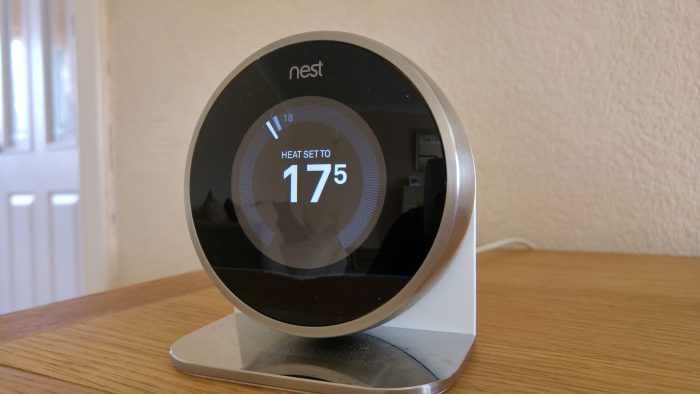 2. Use it as a home security camera
If you think your home could do with some extra security and surveillance (perhaps you've had a problem with burglars, or just a destructive dog who doesn't like being left alone), you might want to use your smartphone. All you need to do is download an app and use the built-in camera in your smartphone to begin filming what's going on. We've already shown how to do this and you can watch the images from anywhere in the world via another smartphone. Clever huh ?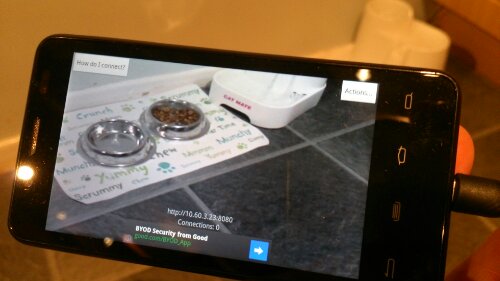 3. Controlling the lights
Have you ever left the house before going on holiday and realised (halfway down the motorway) that you might have left the lights on? Well now you can use your smartphone to turn the lights on and off. We've taken a look at the MiPow PLAYBULB and Philips has developed bulbs in particular hues (such as white colour ambiance for better health, or coloured bulbs for something more fun) that allow you to control lighting wirelessly.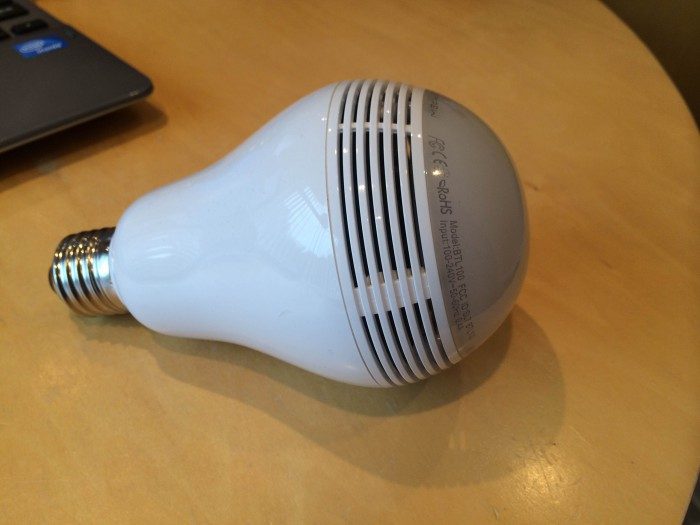 4. Make a coffee from bed!
I like this one, because I usually need a good coffee to get going. Gone are the days of a teasmaid at the side of your bed – now you can control a coffee machine from your bed using your phone. Then, when you trudge downstairs, you can have a freshly brewed mug in the morning. Not only that, but you can even decide how strong you want your coffee to be and instruct it to make anything from one cup to twelve!
5. Connect with smart plugs
Much like leaving the lights on by mistake, realising you've left a pair of straighteners plugged in or an oven turned can ruin a day with anxiety and uncertainty. You'll start finding "smart plugs" or remotely-controlled sockets in home alarm systems, but you can buy them separately and control them with your phone too. They also allow you to monitor energy usage too, so you can reduce your bills and see which gadgets are costing more to run than you realised. Some brands (such as 'mydlinks') even have a built-in thermal sensor to switch off appliances that are overheating.
You can go further, and I've reviewed a lot of gadgets for the home over the years. Here I've tried to keep it to the most interesting and useful, but I'd welcome your ideas and comments if you've bought something that is genuinely useful and clever at the same time 🙂