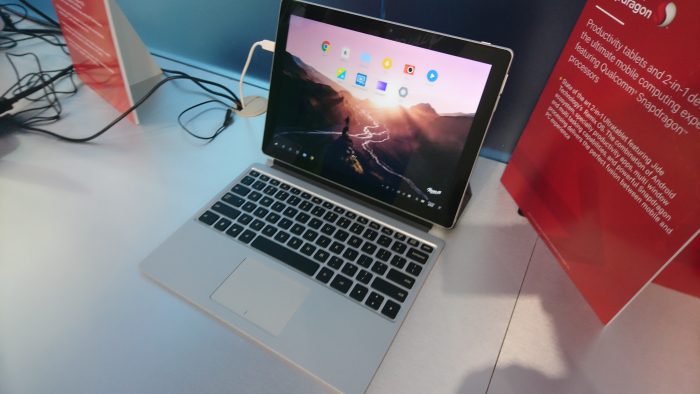 Jide Tech recently announced that they were making a follow up to the Remix Ultra Tablet. This was funded through Kickstarter last year. I was very lucky to find one if these devices at MWC Shanghai on the Qualcomm booth. The device I found was all setup for Chinese use and looked like it was running beta software, but it still gave me the opportunity to have a look into what we can expect to see from its final release.
Here are some pictures of the device…
The specs of the device are pretty good, with the whole system being powered by a Snapdragon 652 with the GPU being the latest Adreno 510. The device will have 3GB of RAM and 32GB eMMC storage, which is plenty given that there is also microSD card support for up to a 256 GB card (handy that Sandisk have just announced one huh?)
The screen is a glorious IPS display measuring in at 12" diagonal and a great 2k resolution. This gives you plenty of space to support multiple apps – one of the key features of Remix OS 3 OS.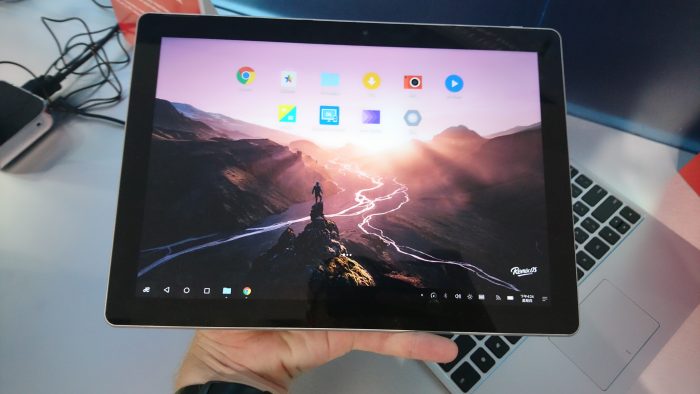 Remix OS 3 is based on Android 6.0.1 in its pure ASOP form, and on the Chinese version does not support the Google Play infrastructure. However, I am sure that when this tablet lands in the UK this feature will have been added by Jide.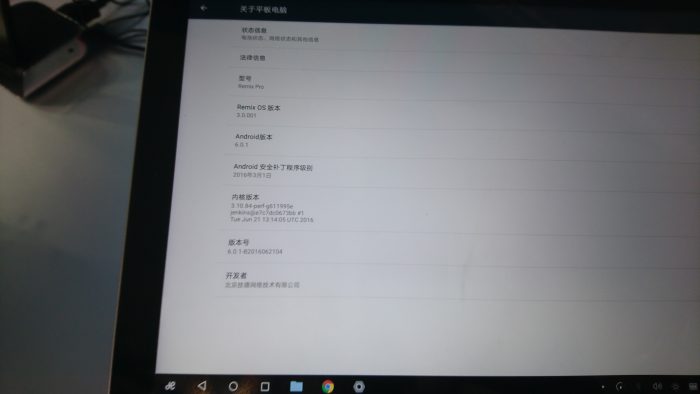 Here is a small video just going over the device in the booth with the assistance of one of the Qualcomm staffers.
In the video, I was unable to locate the SD card slot, however on a revisit to the booth I established that what looks like a volume down toggle is indeed the slot for external memory.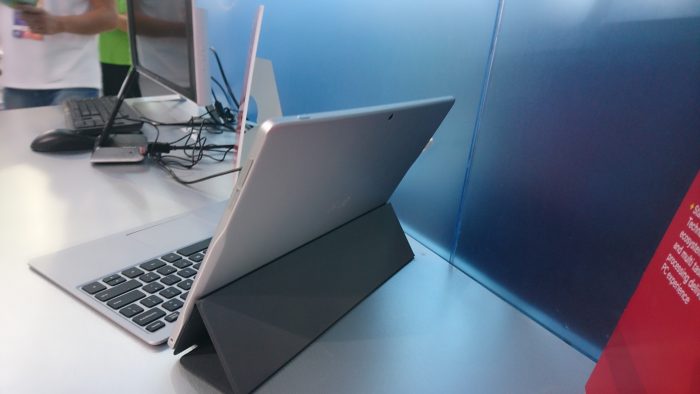 Here is a brief reminder of the specs for those of you who have not seen any of the previous news about this device.
●      CPU: Qualcomm Snapdragon 652 8-core processor
●      GPU: Qualcomm® Adreno™ 510 GPU
●      Memory: 3GB LPDDR3 RAM; 32GB eMMC internal storage; microSD slot supports up to 256GB storage expansion
●      Screen: 12" Full-HD Retina IPS 10-point touch screen; 2160x1440p
●      Cameras: 5MP front/8MP rear
●      Connectivity: WLAN with 2.4Ghz/5Ghz duo frequency supports 802.11a/b/g protocol, Bluetooth 4.0, WiFi Direct
●      Dimensions & weight: 207mm x 289.5mm x 6.9mm; 640g
●      Power: Supports quick charge; 9,000 mAh
I was very impressed with what I saw from this tablet and I am looking forward to getting to grips with one when they become available in the UK.