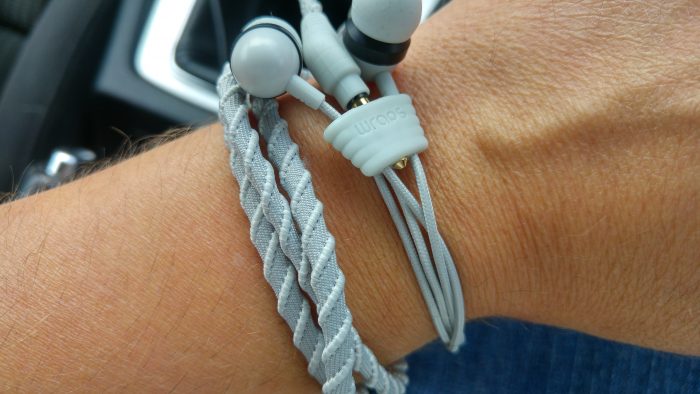 Remember the Wraps Wearable Headphones we mentioned recently? OK, so it was a bitdaft to call them "wearable" because of course, all headphone sare. However, these wrap around your wrist when they're not in use, so you effectively turn them into a bracelet / bangle when they're not plumbed into your ears.
We've been sent a pair to try out – these classic black wraps – which retail for $21.99 or £14.99.
In the box you get the headphones themselves and additional "tips" or "buds" so that you can swap them depending on the size of your ears. There's a small, medium and large set of silicon tips to choose from, so it's just a matter of pulling the existing ones off and putting the new ones on. I chose the large ones.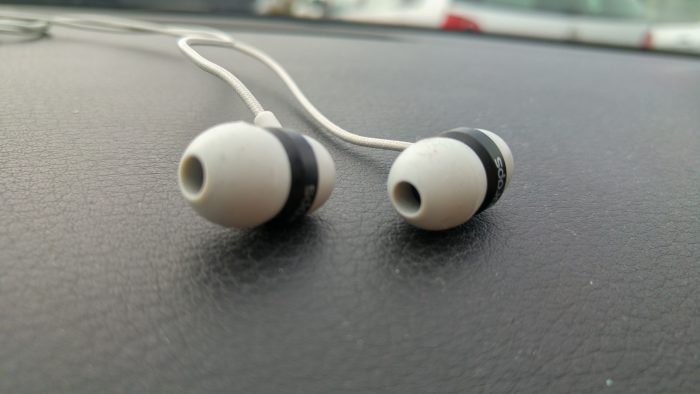 Out of the box it becomes apparent that these aren't just normal headphone cables. It's a twisted and braided cable which is practical, comfortable and actually looks good too. When it's on your wrist it's not uncomfortable or all-that noticeable either.
Mid-way between the earphones themselves you'll find a small slider through which both earphones feed. There's a hole in the centre which is where the 3.5mm plug sits.So, to put it on your wrist, you merely wrap it round, adjust the slider and put the plug into it. Once it's on your wrist the design of that plug keeps it in place and your headphones don't unravel or unwind unexpectedly.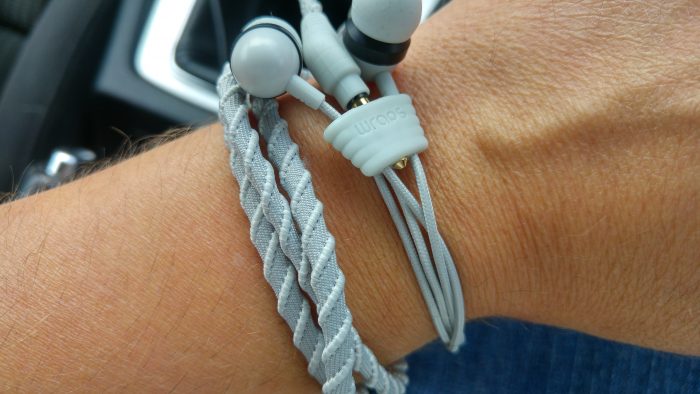 The first time you try to put the headphones on can be a little tricky if I'm honest, and it can take a couple of attempts. Luckily they supply a how-to video showing you how to adjust that slider and how to get it onto your wrist quickly…
The end result looks pretty good, I must say. The Wraps website also has a decent range of them in various different colours and designs.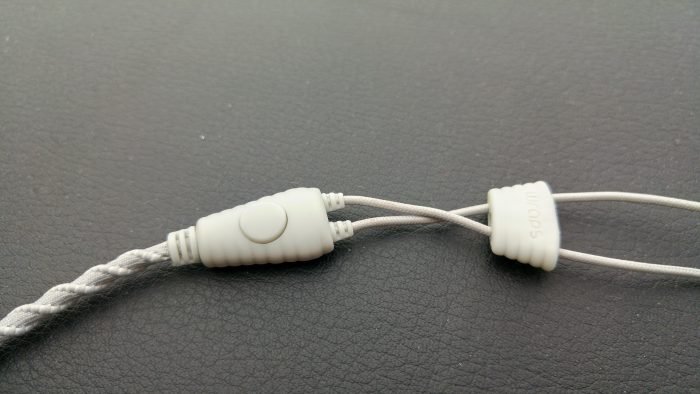 The headphones themselves are lightweight and, thanks to the fact that you're carrying them on your wrist, you rarely lose them (unless you take them off) and they don't get tangled.
Sound-wise, there was a bit of bass missing from these and the audio was fairly mid-range throughout.
Overall
Headphones are usually kept in a drawer, in a footwell or they end up in the pocket of your jeans and then off for a spin in the washing machine. To wear them as a fashion accessory is certainly a great idea. The connection, the design and the quality of these headphones is certainly top-notch and they feel great on your wrist. The only minor down point is the audio quality which, whilst acceptable, isn't stellar.
Head to the Wraps website to have a look at the options. As I type they have a special EURO 2016 Offer. You can get 10% off during the tournament and 20% off if you guess the correct winner in each of the knockout stages. Go to www.mywraps.com and use the code KickEuro10.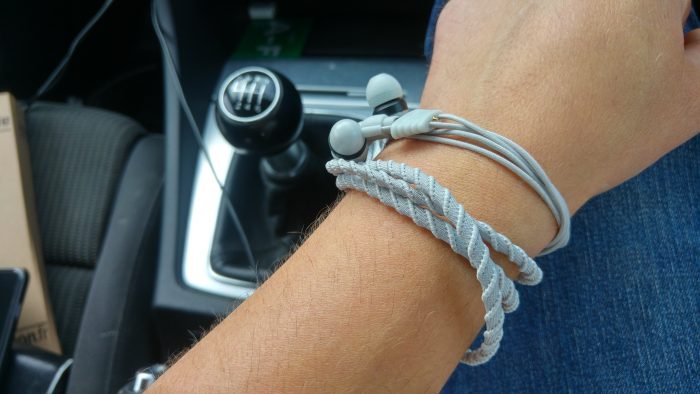 Wraps Headphones Review
Comfort - 88%
Build - 80%
Audio quality - 69%
Well made, very comfortable, a good idea, but the sound quality needs a some polish.