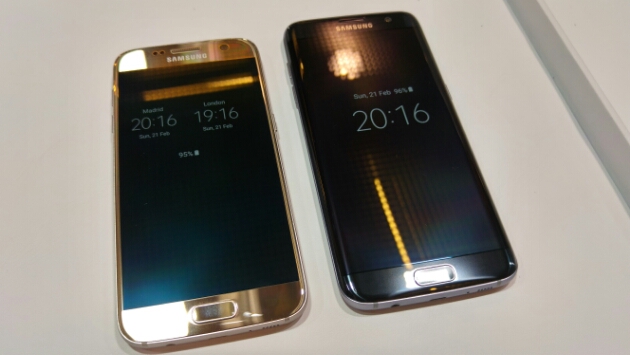 In the madness of Mobile World Congress, you'll quickly put together an article to meet the click-hunger that surrounds a large mobile phone launch.
Last night, as we started seeing the phones in the flesh, there was an elephant in the room. These handsets may, to some customers, look a lot like Galaxy S6 and S6 edge handsets. Sure, they've re-added the microSD card and the waterproof tech that got taken away in the S6, but they look fairly similar.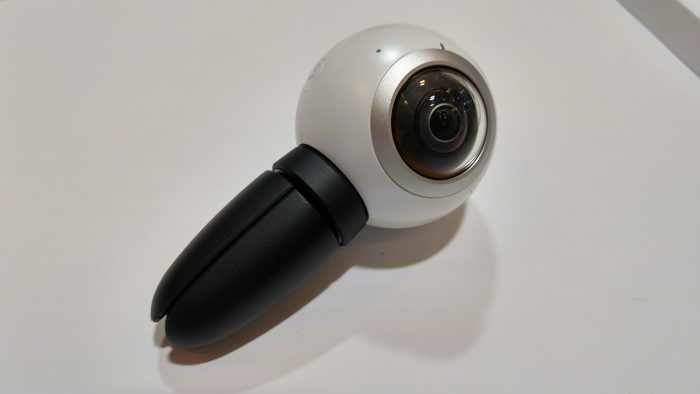 So Samsung, like LG, have decided to branch out. I personally think that this is something we're going to be seeing more and more of, because – no matter what software and technical advances you achieve – the phones are going to be broadly similar to look at. So it's not "accessories" but "extensions" of the phone that we're beginning to see here in Barcelona. LG have already started things off with a range of add-ons and now Samsung have brought us this, the Gear 360 camera. I could dress it up and talk about it for a while, but it's basically a camera that captures a 360 video or photo of the surroundings. Imagine Google Streetview, but in your house, in your car, at your wedding, wherever. Footage can then be watched back on a VR headset – namely the Gear VR.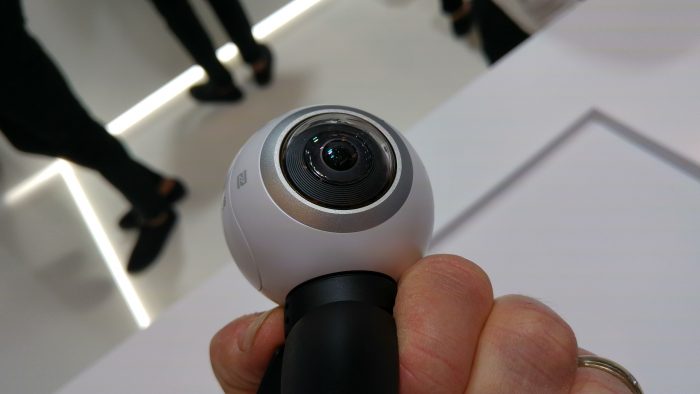 The camera has three little legs that pop out to hold it steady, or you can attach it to a tripod mount. Looking at the camera we just have a menu, record and power button. It's not a great deal to look at and has an eyeball / golf ball look to it. Pop open a door on the side and it'll reveal a microSD card so that you can record up to 128GB of footage. There's also a replaceable battery, and it's splash-proof too.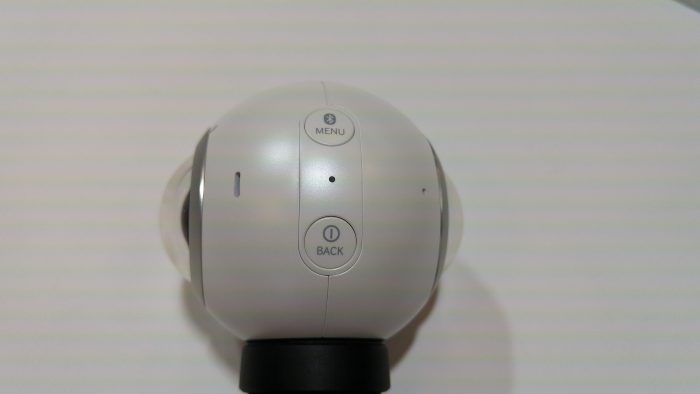 Each lens is an f2.0 and has a 195-degree wide-angle view to make up the 360-degree footage. The Galaxy S7 and S7 edge then grab the files and create your video. At the moment, at least, it looks like the Samsung Galaxy S7 handsets are the only devices which will truly work with this Gear 360.
It'll create 30 megapixel photos and 3840×1920 pixel video which you can either playback on your phone or through the GearVR. As we saw, Mark Zuckerberg made a surprise appearance to throw his weight behind the little golf ball camera. He sees a world where we'll be sharing our lives through 360-degree footage on Facebook.

As for those phones yes, they look the same, but there are some subtle differences. The S7 edge has curves at the front and the back too, giving it a comfortable and sleek pebble-feel when held in the hand. Inside, there's some utterly cool technology that most people simply won't see but you will appreciate. Most noticeably there's a thin tube of water which, somehow, keeps the CPU cool by producing steam. Samsung call it a "thermal spreader" and it's .. well, it's water inside a phone, which blows my mind a bit.
Water, this time, won't get into your phone. Samsung raised quite a few eye-brows when they binned the microSD card and waterproof nature of the Galaxy S5. Especially my wife, who drops her phone in the drink a lot. Anyhoo, Samsung told that they simply couldn't "do" the waterproofing in the slender sexy Galaxy S6, but now they've worked hard and packed the waterproof seals inside the phone. Not only that, but there's none of those unsightly rubber seals flapping about all over the place.
Oh, and they stuck the microSD card back in again, but you can put two SIM cards in instead and have a line for work plus another for yourself. We've also got that always-on display, as shown in the hands-on video below. I'd personally like to see this developed further though, as we're restricted to showing just the date, time or one of three backdrops currently.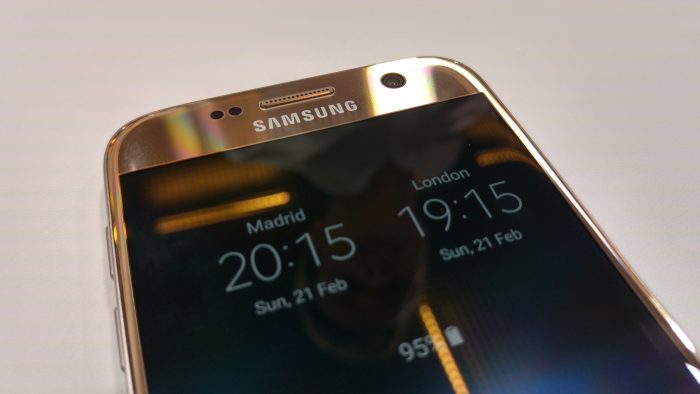 The camera is much improved too, and there's less protrusion. Samsung did the same trick as last year by directly attacking the camera quality of the iPhone. This year the target was the iPhone 6S Plus, with camera images laid out side-by-side which showed the improvement made by the Galaxy S7 shooters. Here on the Galaxy S7 we have a bigger aperture – f/1.7 instead of f/1.9. What this basically means is that almost double the amount of light gets into the lens. That, means better low-light performance, but in addition to that there's something called "dual pixel autofocus" which means that each and every pixel can record an image and determine the focus. The result is a hugely speedy focus and shutter time, which means a whole lot less blur and motion smudge. This tech was limited to DSLR cameras until fairly recently, so you've got to drink that in.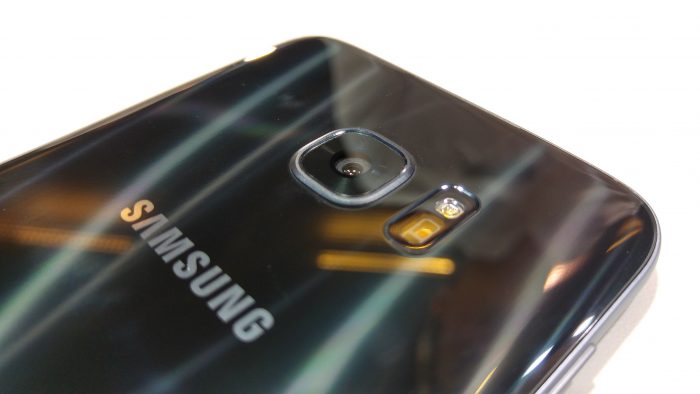 The only slight down-point is that the rear camera is 12 megapixels, and that's in 4:3 by the looks of it. If you want 16:9 landscape, you're looking at 9 megapixels.
Head down for the press release details and specs, or jump over to www.samsung.com/uk/galaxy-s7 to learn more. You can also get all the launch detail in our earlier story.