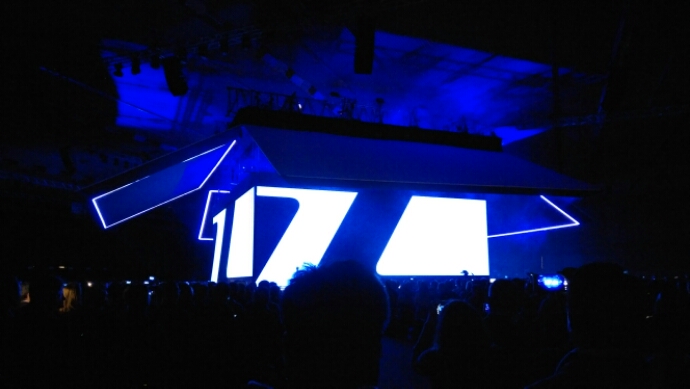 OK, we're at the launch event watching the madness but we now have the specifications. The always-on display on the super AMOLED screen is smart enough to know when it's in your pocket or face down. It's not just the date and time, oh no, you can customise the display with downloadable themes.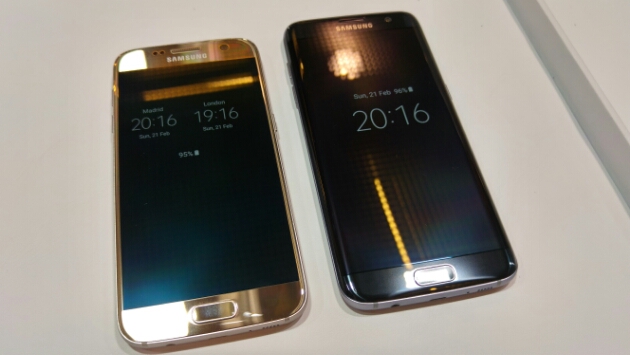 The average person checks their phone 150 times a day, and people are using their devices one-handed, so the S7 has a smaller screen at 5.1″ Quad HD Super AMOLED with a 2560 X 1440 (577ppi) resolution. Meanwhile the S7 edge has a 5.5" Quad HD Super AMOLED unit at 2560 X 1440 (534ppi).
Wait a minute. Let's check those screen specs again. The Galaxy S7 edge has the following dimensions – 150.9 x 72.6 x 7.7 mm, and it weighs 157g. Compare that to the iPhone 6s Plus. It's 158.2 x 77.9 x 7.3 mm and weighs 192g. Both of these have a 5.5″ display.
The battery in the S7 is a 3,000mAh unit and the S7 edge has a 3,600mAh one. Wireless charging is here too on both, with fast charging also available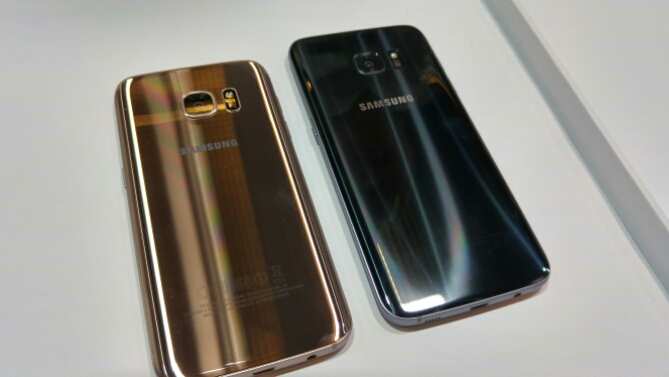 At times the launch sounded like things were innovative when they were perhaps a response to customer feedback, such as reintroducing the waterproof tech. It's now IP68, so you can sink it under water for 30 solid minutes. The microSD had been "introduced" (they meant to say reintroduced, I'm sure) and there's an F1.7 lens on the back, which means you're letting in more light. That means you need bigger pixels to absorb the light. So, they've whacked that in. They call them dual pixels. Not UltraPixels.. oh no. What we did see was the speed at which the camera focused and adapted to the lighting conditions. It was hugely quick, and there's extra lenses that you can buy as part of an additional cover.
The camera specs are the same on both phones – Dual Pixel 12 megapixel (F1.7) on the back with Smart OIS and 5 megapixel up front at F1.7 too.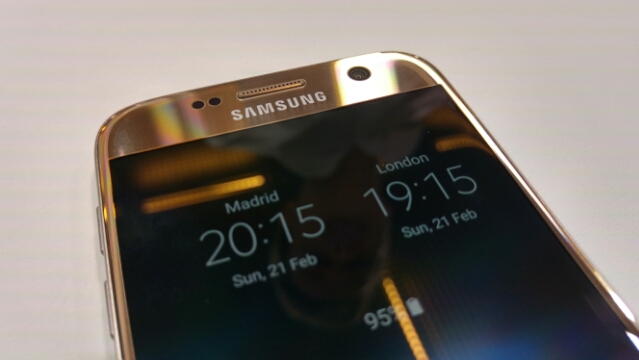 There was a lot of comparisons with the iPhone. Samsung really aren't tired of banging that drum, and fair play to them. This wasn't just a launch, this was theatre. Steam, a square central stage that did indeed truly open up. This was Samsung slamming their tech down with force. Fair play to them, to be honest
Both the Galaxy S7 and Galaxy S7 edge run Android 6.0 (Marshmallow) and support LTE Cat.9 (450/50Mbps). The Galaxy S7 has an octa core (2.3GHz Quad + 1.6GHz Quad) 64 bit CPU, with the S7 edge having an octa-core (2.15GHz Dual + 1.6GHz Dual), 64 bit unit.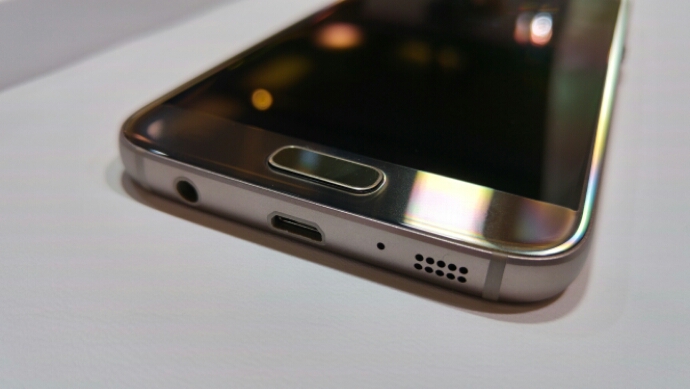 The S7 dimensions are 142.4 x 69.6 x 7.9mm, with the edge 150.9 x 72.6 x 7.7mm as mentioned earlier. The S7 weighs in at 152g and the edge is ever-so-slightly heavier at 157g.
Both phones have a massive 4GB RAM and there'll be 32GB and 64GB versions with a microSD card slot to push it up to 200GB.
Other details include NFC, MST, WiFi, Bluetooth 4.2, GPS and all the usual bits.
We'll be bringing you more photos as soon as the press event finishes (we can't get near the phones yet).