You've seen the launch, you've heard the rumours and now it's here – the very latest member of the HTC One family. Meet the HTC One A9..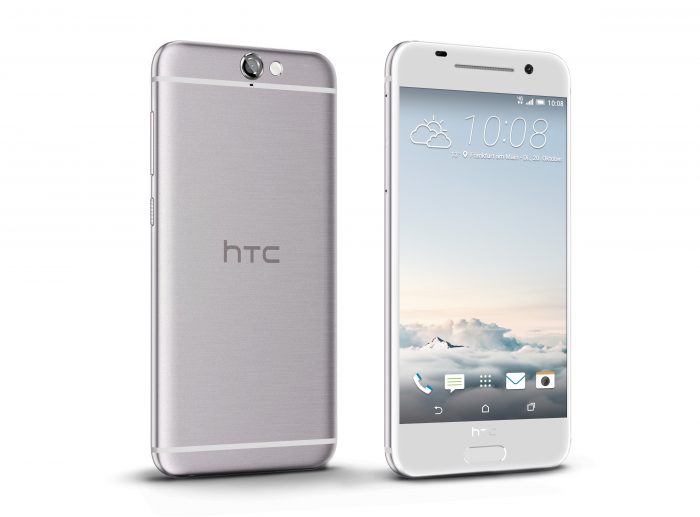 Boasting an "evolution" of the original HTC One design, there's a new "metalmorphics" approach to the design and finish of the handset. HTC tell us that the phone has "refined edges, precision-cut ridges and a super-thin metal frame". It'll be available in the silver and grey shades we saw in the leaks plus Topaz Gold and Deep Garnet. HTC are keen to mention the level of detailing on this handset and the "fusion of metal and glass". The screen is a 5″ edge-to-edge full HD AMOLED 1080p unit with 2.5D Corning Gorilla Glass 4.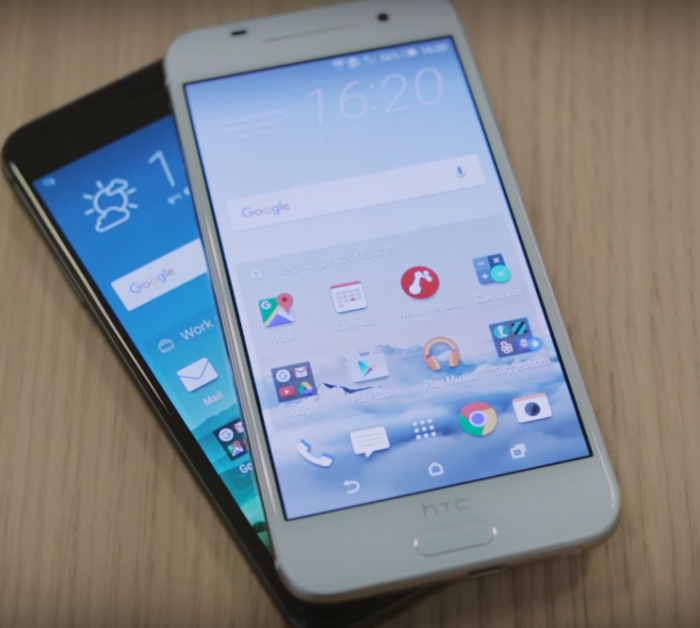 Inside it's powered by a Qualcomm Snapdragon 617 64-bit octa-core processor, which comprises 4 x 1.5GHz and 4 x 1.2GHz. It's 4G compatible, with WiFi, Bluetooth 4.1, GPS, a 3.5mm audio port and all the sensors you need (light, proximity, G, compass, gyro, magnetic). The button up front acts as a fingerprint sensor too.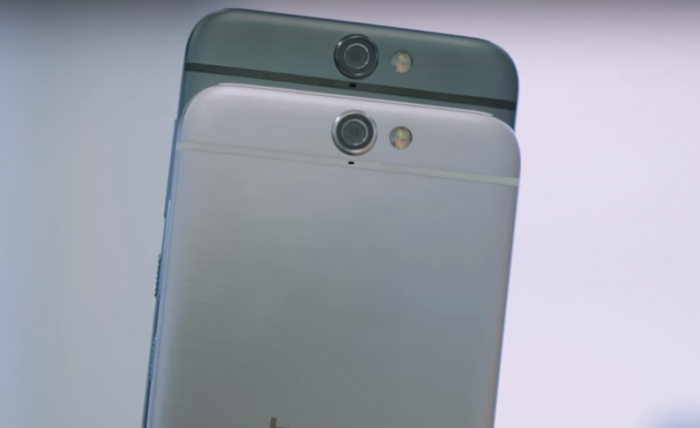 Around back, the 13 megapixel camera has a sapphire cover lens and OIS, ƒ/2.0, 1080p video recording. The front is a HTC UltraPixel unit and is fixed focus. The videos you film can have a splash of fun with a built-in "Hyperlapse" mode which speeds through your videos in a high-speed style. There's also a "pro" mode so that you can tweak settings to your hearts content.
The phone will launch with the very latest Android 6.0 and HTC Sense. Now on Tap and Android Pay will be available too.
There'll be two versions, and you need to note this bit down.
1 – 16GB on-board storage, 2GB RAM (plus up to 2TB via the microSD)
2 – 32GB on-board storage, 3GB RAM (plus up to 2TB via the microSD)

The A9 also has Dolby Audio Surround with something called "Hi-Res Audio" for better quality sound. A built-in digital audio converter converts 16-bit audio to 24-bit high-resolution sound. However, there's no Boomsound. Yes. You read that right. No Boomsound.
The battery is a 2150 mAh unit with Quick Charge 2.0 support. Support for Quick Charge 3.0 is coming soon.
Now. Pricing then. We've had a look at MobilePhonesDirect, who have the 32GB, 3GB RAM version up for pre-order at £459.99. You'll be able to get it on a 24-month contract (1GB data, 500 minutes, 5000 texts on TalkMobile) for £32 per month.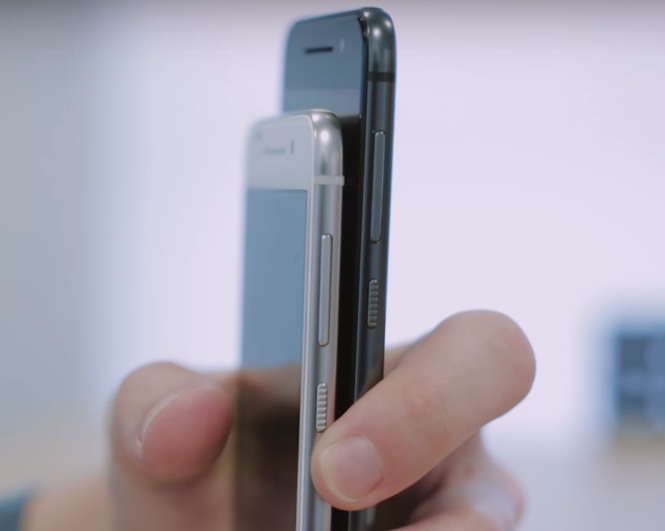 Meanwhile, EE will be offering the 16GB, 2GB RAM version for £44.99 per month with a £9.99 up-front cost (2GB data, 1000 minutes, Unlimited texts). Vodafone and O2 have confirmed that they're taking it too.
In the USA, as part of a limited-time promotional deal, they'll be selling the 32GB, 3GB RAM version for $399.99 – that's £258.94 at todays rates. Compare that to the base-model 16GB, 2GB RAM model pricing here in the UK – £429.99.
That, I have to say, isn't good enough. Why is the unlocked US 32GB, 3GB RAM version (which has an unlockable bootloader that doesn't void the warranty and gets updates straight from HTC – all great news) cost £258.94 but the UK has the 16GB, 2GB RAM version for £429.99 and the 32GB, 3GB RAM one at £459.99? That's just…. wrong.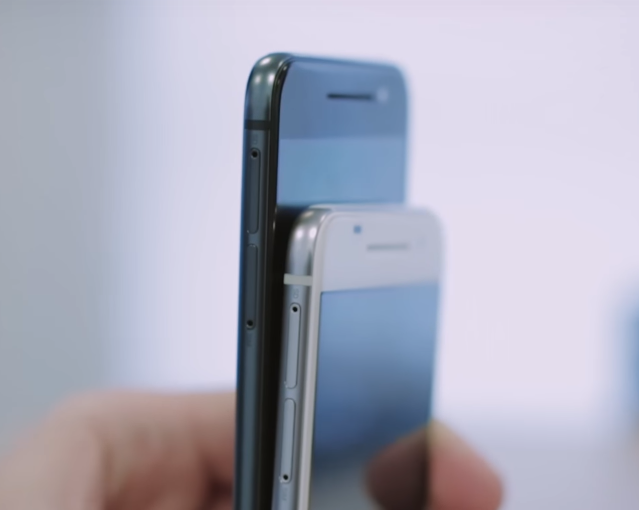 I say again …
– £258.94 ($399.99) for the 32GB, 3GB RAM version in the USA
– £459.99 for the very same model here in the UK.
That's a full £201.05 MORE! I could pay for a flight to New York for that. The US version gets six free months of unlimited Google Play Music and HTC's "Uh Oh" Protection too. Sure, I know that the US version will no doubt increase in price after promotional activity in America, but this is still a huge price difference.
Meanwhile, the HTC One A9 will be available in the UK from November. The Topaz Gold one is exclusive to O2.
Phew. I got through this whole article without mentioning the fact that it looks just like an iPhone.