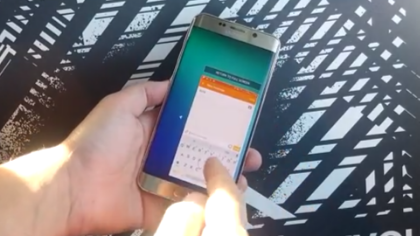 Yesterday you'll have hopefully seen our Samsung Galaxy S6 edge+ review. It's a big-screen phone with a sexy curved screen which can display additional information down the side of the handset. It'll also let you hop quickly into your favourite contacts and apps.
However, there's more tricks available, so here's our overview and tour of the handset, which was kindly loaned to us (and is available from) giffgaff.
That screen is 5.7″ at 1440×2560 pixels and it runs Android 5.1.1 (Lollipop) on a 64-bit octa-core CPU. Inside there's 32GB of storage plus 100GB available from the Microsoft OneDrive cloud storage system.
You can buy this here at giffgaff.