We love Jackleo for a number of reasons. Firstly, they sometimes don't spell their company name correctly. Secondly, they send us pictures of people marching and thirdly, they send us press releases which are absolutely bonkers.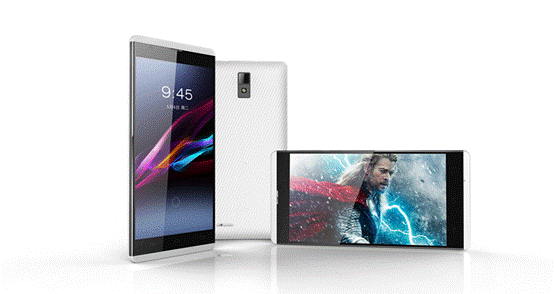 Today they want to tell us about the JACKLEO TANK JL552, which is a smartphone we absolutely must type in BLOCK CAPITALS. It's available for $222.50, which is £144.85. They tell us that ..
(It) has the characteristic of fashion,in the middle of the Mobile phone is a piece of steel plate which have qualitative feeling very much, ultra-thin back cover, the whole mobile phone design meticulously.Feel very good.Very high-end atmosphere.
Riiiiigggghhhht. Well anyway, it's available in black and white and has a 5.5″ screen with a 720×1280 pixel resolution. It runs Android 4.4 and comes with "fuselage memory". Yeah. Eat that! FUSELAGE MEMORY. It's 1GB of FUSELAGE MEMORY with 16GB of storage. Not only that, but there's something called a "double card double stay function" and we have literally no idea what the hell that is.
Inside it's powered by a quad-core 1.3GHz CPU with a 2 megapixel front camera and 8 megapixel rear. If you fancy a (rather large) gamble, head to the JACKLEO TANK JL552 product page.