Remember FreedomPop? After other networks tried and failed to offer completely free mobile plans, FreedomPop said in May that they'd be heading to the UK to offer free and paid-for SIM-only tariffs.


However, with a launch date of "summer" we were getting more than a little worried when the autumn leaves began to fall. Wait though, because we have news, FreedomPop is now LIVE here in the UK.
The details? You're going to get 200 minutes, 200 texts and 200MB of data "completely free for life". Plus, if you're quick and you're one of the first 10,000 people to sign up, you get 1000 minutes, 1000 texts and 1GB of data for the first month. They use the Three network and we're currently looking into whether it's 4G data or purely just 3G.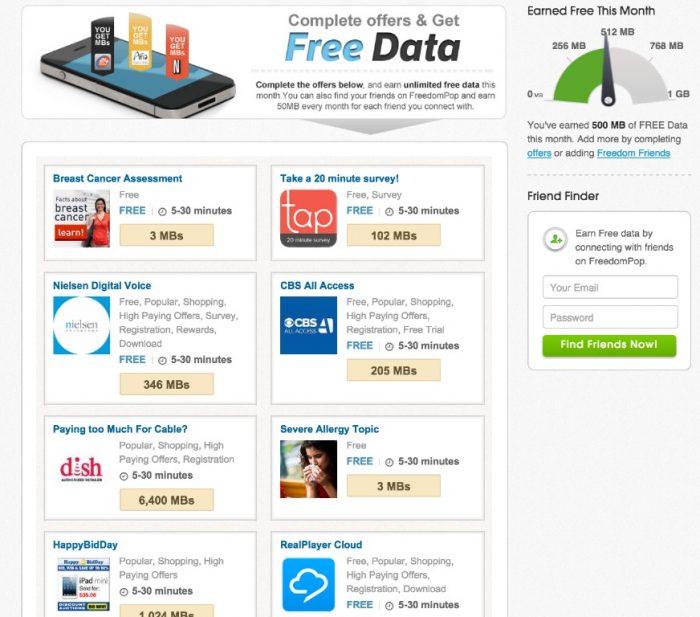 Plus, and this is something we've seen with the likes of Ovivo (who went out of business sadly), you can earn data by completing third-party offers. FreedomPop tell us..
Earn unlimited free data by taking a survey or downloading a coupon. Customers can also share and receive free data with any friends and family that are also FreedomPop users, creating a democratic community that allows users to decide how much data they need, earn it and even share it with others.
Sharing your data around? Sounds like an interesting idea. Not only that, but you can also roll over unused data each month and receive usage alerts too. The company will also offer up a virtual international phone number so people in other countries can call for free.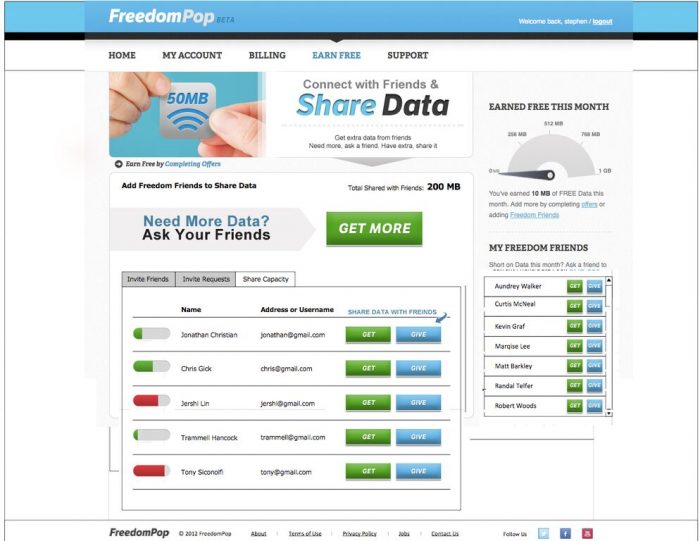 As we write, this service is still very new, so we'd advise that you head to FreedomPop.com to get the full details or read on.
Update – We've just gone through with an order and, after going completing an availability check, we're presented with three packages. The free one is there, alongside a package offering 1GB of data and another providing 2GB. The 1GB package is normally £8.99 per month but there's a free trial on if you're quick. Meanwhile, £11.99 per month gets you 2GB. We chose the free offering, called "Basic 200" on the right here..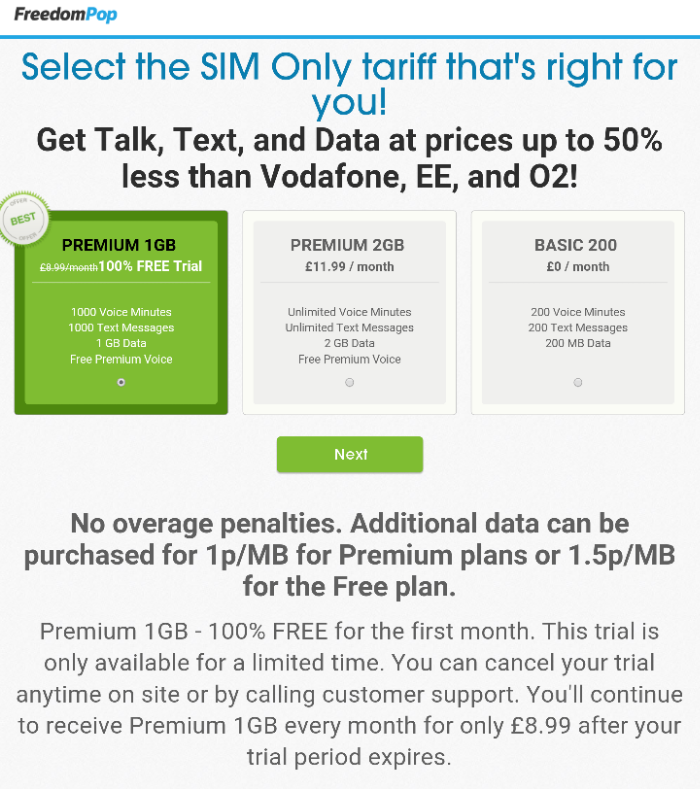 The next page offers you that data rollover we mentioned above. You have to actually pay extra for this privilege – a £1.49 cost… per month…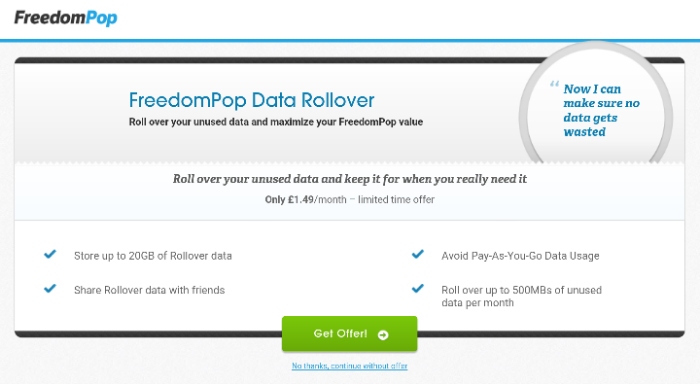 Then it is just a matter of choosing the appropriate SIM card and paying the delivery charge. You can see here that there's some additional bits which are included as part of the deal, but to rollover data and avoid going over your free allowance you'll actually need to spend that £1.49 per month.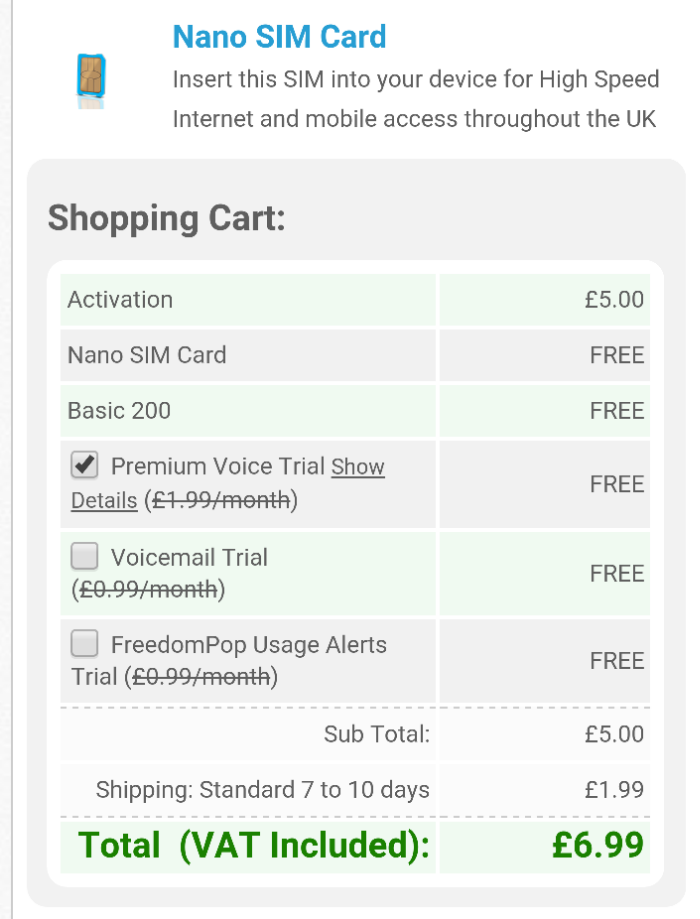 With the activation and delivery, it's a £6.99 charge.