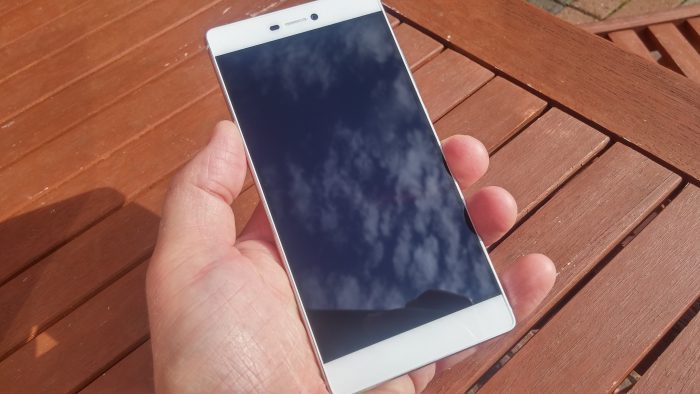 James reviewed the handset in May but I wanted to add my own throughts because, at the end of the day, this is a phone which costs less than £350 SIM free. You can get it for less than that on Amazon and you can pay buttons per month if you get it on contract through the likes of iD Mobile, Talk Mobile or Carphone Warehouse.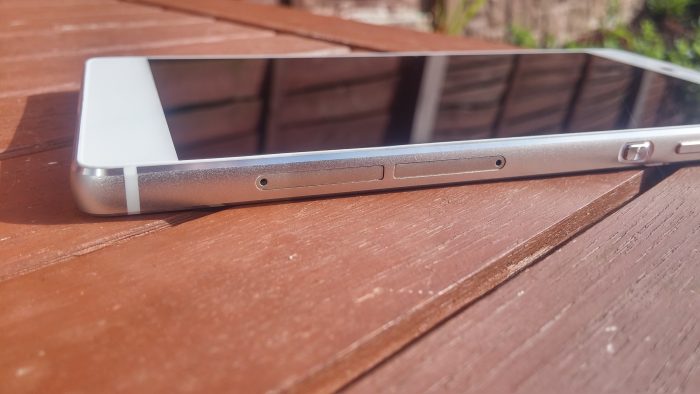 The last Huawei device I looked at was the Ascend Y550 and, let me tell you, this is a world apart. Just getting the thing out of the box is a new experience.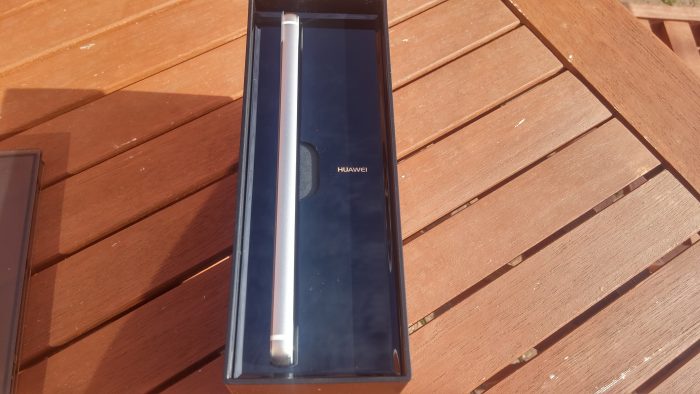 Sure, it might not seem like much, but sliding the thing out of the packaging sideways showed that the company was thinking about even the little things.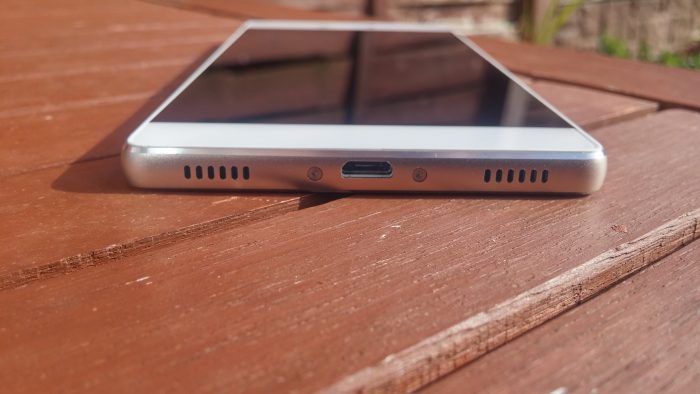 First impressions? Slick. Build quality is properly good and it seems to weigh next-to-nothing when you put it next to similar metal handsets. Sure, there's a whiff of iPhone here and there, especially around the edges, but it definitely has an individual style which looks and feels pretty amazing. The metal finish keeps it cool too.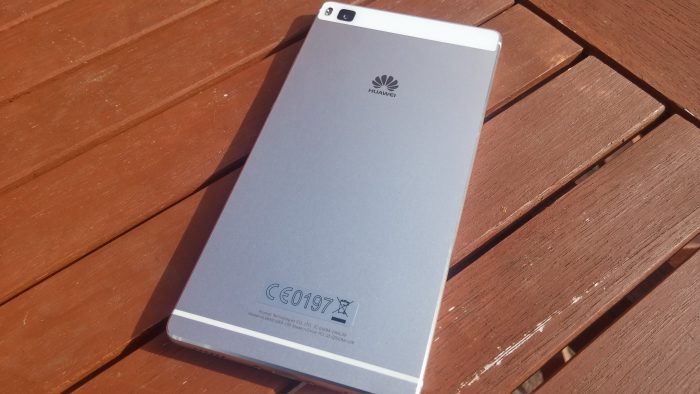 Initial power-on unveiled a couple of foibles. Firstly, my EE SIM card was recognised as Virgin. Despite my efforts the MVNO, which runs on the EE backbone, seemed to be displayed as my carrier. I found a setting which stopped my network name being shown on the main screen, but it still appeared on the lock screen and there wasn't a great deal I could do about it.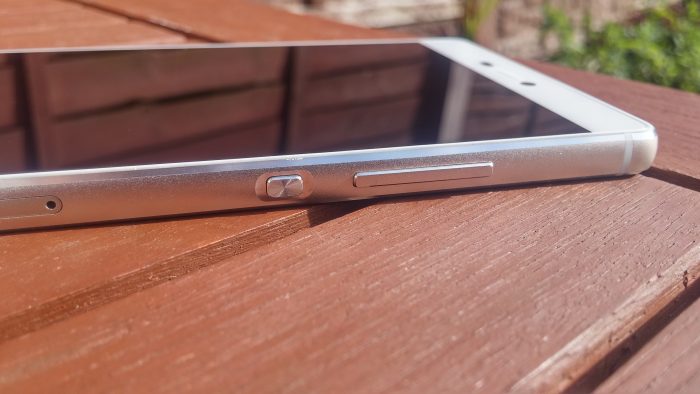 Another problem, which was part of the app, power and resource management on the Huawei P8, was the fact that my Strava app kept crashing. I lost an entire bike ride because the app shut down, and later found out that the Huawei management suite had just stopped it because it simply didn't like it running in the background. I had to hop in and explicitly allow it to run in the background, which fixed it, but – unless the management software allows it by default – you'll either see a message popping up telling you that the app is consuming lots of power / data / CPU or it'll just close it down itself.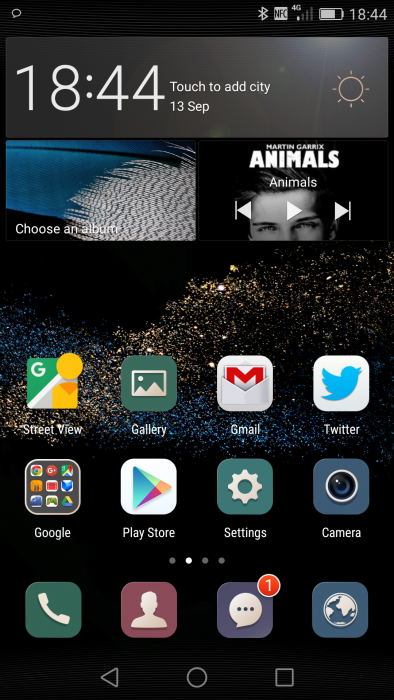 Not a massive problem, I must say, and I was prepared to accept this as it was due to a phone actually trying to preserve battery life, data usage and CPU resources. That can only be a good thing in my book. At the end of the day, however, I didn't find that it really boosted the battery life a great deal – perhaps a couple of additional hours towards the end of the day but nothing overly substantial.
Another feature of this P8 is something called "Signal+". It's said to smoothly transition you between network masts quickly – especially when on a train or another fast-moving vehicle. It also gets signals from all directions to "improve reception". For me, although I didn't notice a massive reception improvement, I did definitely see it switching around quickly and easily. This wasn't always good though, and where a "normal" phone would perhaps hold a 4G signal all the way down to 1 bar, this would instead switch away to a 2 or 3-bar 3G signal and, during one shopping trip, between 3G, EDGE, 4G, 3G, EDGE and back to 3G again – all in the space of 5 metres.
The P8 has a 5.2″ 1080p display which looks great. I did find one-handed operation a tad tricky due to the gap between the bottom of the handset and the display itself, however this is helped by a "mini screen" function which reduces the size of the display area so you can use it one handed. My reaction to this (when I accidentally found it) was, "Hmmm.. that's pretty cool".
The octa-core Kirin 64-bit CPU and 3GB RAM hums along nicely and – although there's "only" 16GB of on-board storage – you'll find that it isn't too clogged up with junk. Oh, and you can put a microSD card in too.
The camera, which sits in a white glass area, is a 13 megapixel Sony camera which is produces some very nice shots indeed. There's a raft of picture options including one of the best panorama modes I've ever seen.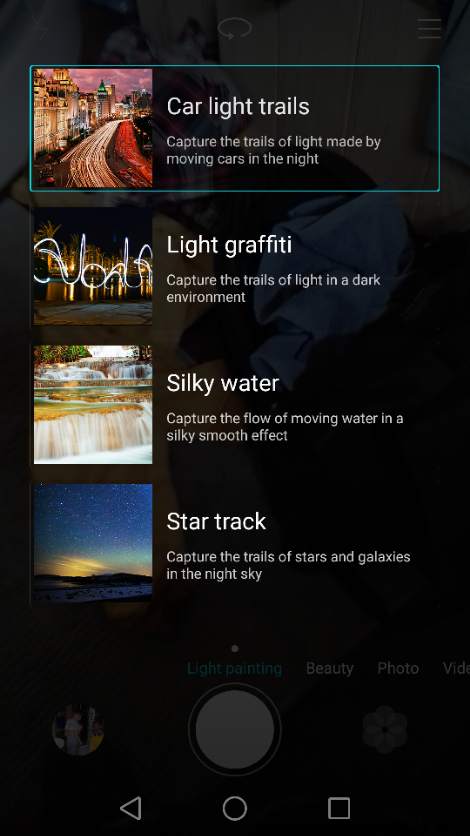 Here's a few examples of the shots I took..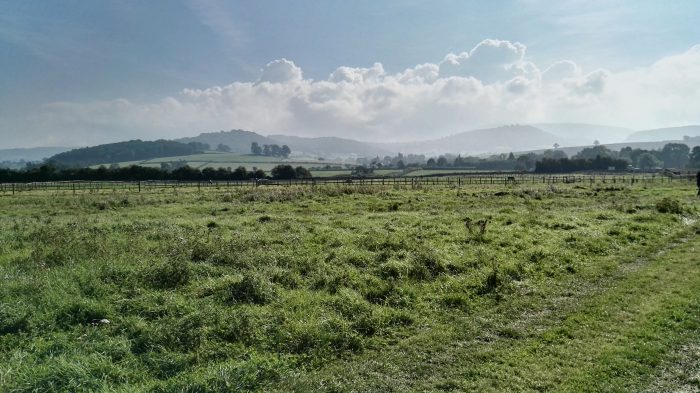 The whole EMUI (the Huawei GUI sitting on top of Android) is definitely something you're going to have to decide on. There's no app drawer here, and everything sits on the top few screens. Little extras like the fact that you can have rotating lock-screen images or a backdrop which alters every time you shake the phone. In the settings you can get lost in a vast array of additional features. There's a scheduled do not disturb mode, a gloves mode, smart screenshot, tap & pay, a "standard and simple" home screen option and a themed GUI which you can switch around easily to match your style.
If you're producing a smartphone it's sometimes difficult to be different if you're choosing Android as an OS. Here the EMUI GUI can perhaps be a "love it or hate it" thing, but at least this is different and new. At least there's some thought behind the way that Android runs and the apps, memory and battery those apps consume. How any of us, after a few months or a year, have flattened our Android phones just to keep them fresh? Those apps can kill the performance of your handset, even with 8 cores.
The build quality, for a handset which costs around £340-£350, pretty much matches the HTC One M9 – that's a device costing £579. To me it didn't feel like a huge compromise compared to something like the HTC One M9 either. The screen is bright and crisp, the camera is great, those two speakers at the bottom are very clear and a little bassy too. It's a great package.