Cast your mind back to January 2013 and you may remember the Huawei Ascend G330. It looked like this..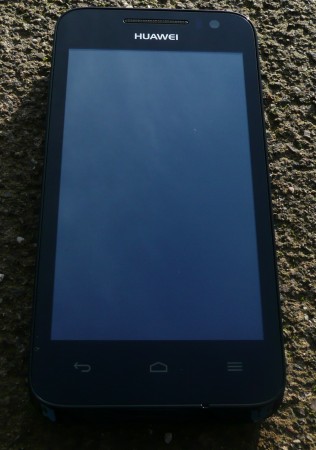 The moment I unboxed the Y550 it instantly reminded me of the G330 above. Sure, the Y550 is a bit bigger and has a larger screen (4.5″ on the Y550 with a 480×854 pixel versus a 480×800 pixel 4″ unit on the G330) but .. hang on a minute.
This newer version has a PPI of 218, whereas the older G330 has a PPI of 233 ?
Yes, the older phone actually has a higher PPI. While I'm here, don't forget that this newer phone has about the same screen resolution when you consider the fact that the screen is half an inch bigger.
I know, these aren't just cheap contact phones, they're cheap phones full stop. You can get this all-new Y550 for less than £100, so we know that it won't have the highest spec in the world.
The Y550 is a tad thinner (9.5mm versus 11.2 on the G330) and yes, this puppy has a quad-core 1.2 GHz Cortex-A53 instead of the dual-core 1GHz Cortex chip before. It also has a bit more RAM – 1GB instead of 512MB, but then the wheels start coming off.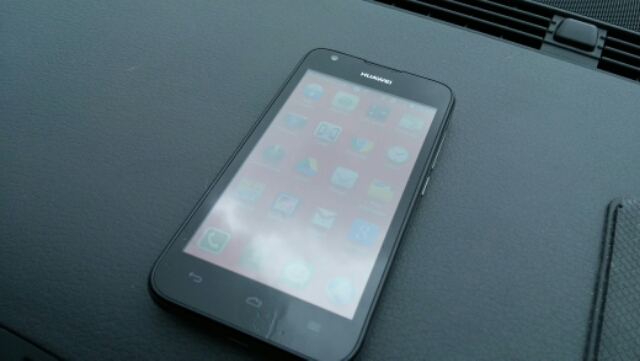 Rear camera? Same. 5 megapixels. I'll show you the pictures it produces in a minute. Believe me, they're not terrific. The front camera is a 2 megapixel unit (which is, at least, an uplift from the VGA on the G330). Bluetooth 4 is here, as is WiFi, DLNA, GPS and all the usual sensors plus an FM radio. The same 4GB internal storage is here and a microSD expansion up to 32GB.
Tour
Huawei create well-made and decent smartphones. I'm a big fan of some of their higher-end devices and likewise this is a reassuringly solid construction which feels good in the hand. This unit is polished black around the screen at the front with a matt grey rear panel. The three touch-sensitive keys are off the bottom of the screen – back, home and menu.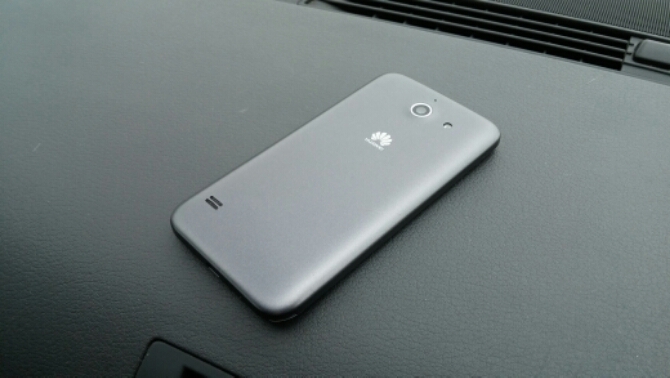 That rear cover is popped off by sticking your nail in the bottom left corner. That'll reveal a 2000mAh battery, microSD slot and micro SIM slot.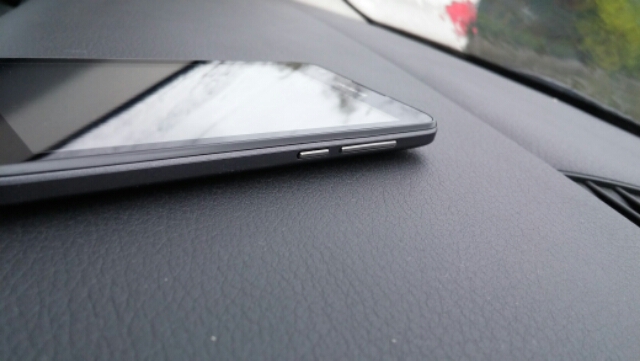 The buttons on the outer shell map through to inner buttons. The right side has the volume up / down and the power button which are well presented, easy to locate and strong.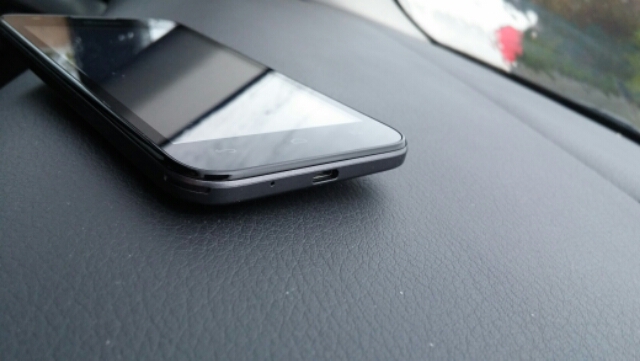 The bottom has a microUSB port and the microphone, whilst on the top you have the 3.5mm audio ports. The edges are well defined and it has an angular feel to it as you can see.

The rear section has the camera with LED flash, the second Huawei logo and a couple of small slits for the external speaker.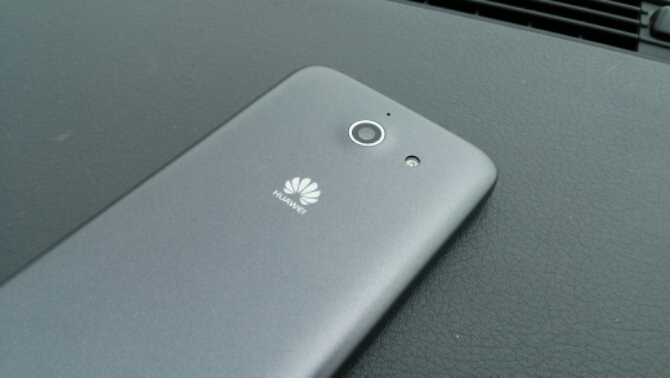 Gotta be honest, this is where things start falling down even more. I started the phone up without a SIM card and kept getting an error message about android.com.phone or something similar. Then, when I put a SIM card in to shut it up, the rather clever Android OS (it runs 4.4.4) started restoring all my apps and then… promptly ran out of space. Queue a lot more warnings about lack of space, then a few more errors when I tried to get emails. Gah.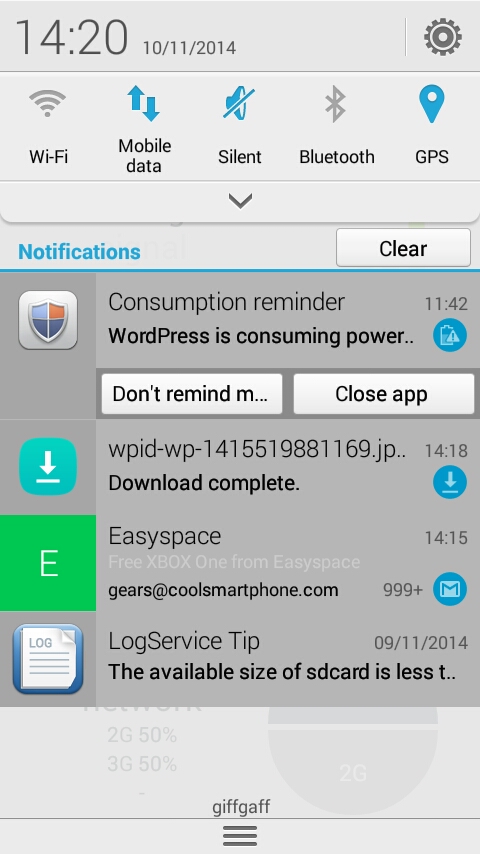 I stumbled across a number of features and apps which positively scream "I'm a budget phone and I know that my owner is on a budget". The "Phone Manager" is a prime example, and seems to be setup to basically tell you to keep the phone clean by stopping apps that might use too much memory or too much storage. Now I can see where they were going with this, and I do like the advanced options in here (like being able to "protect" certain apps and automatically stop others that could be sucking up all the resources), but this is supposed to be a budget phone which is approachable and easy to use.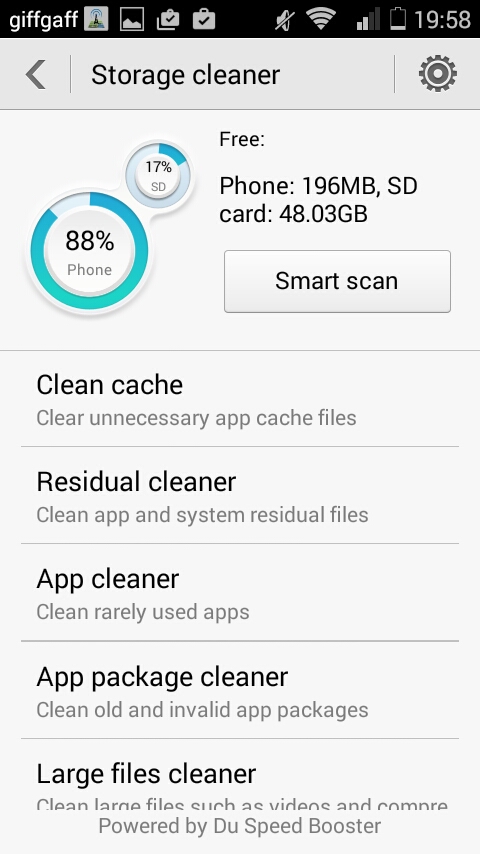 Not everyone will want a phone that'll slow down, only to have to fiddle with settings themselves in this app and then continually re-check it to ensure that their phone is running well. It's basically like giving people a 20-year-old car and saying, "Hey, it's cheap. You'll need to check the oil daily and lean over a bit in the corners". There's even an option to "notify me when the phone is running slow". You may as well say, "I'll tell you when I'm not good enough".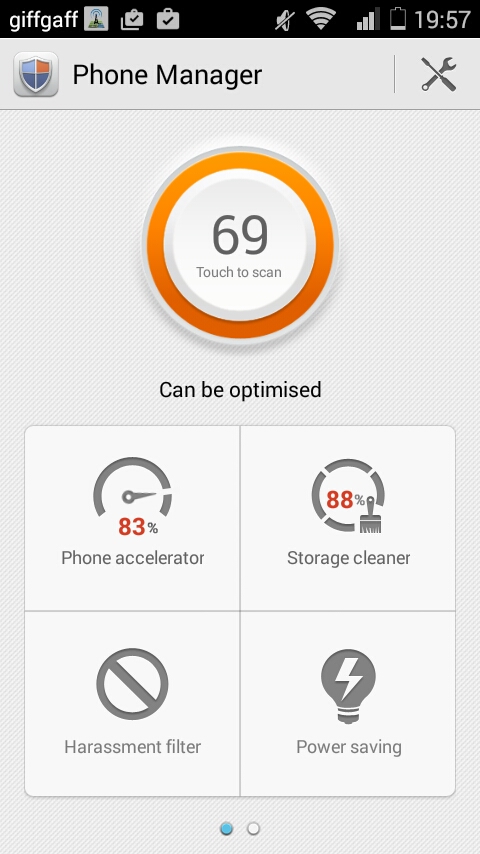 Yes, some parts of these apps I liked. There's a "harassment filter" which is particularly appreciated by this reviewer (you wouldn't believe the amount of ex-girlfriends that keep calling and texting). The power-saving option is very good and gives you a lot of options and details. It'll show you which apps are draining your battery, how much battery life you have remaining and more. I was also impressed by the "do not disturb" feature, which you can schedule and add certain "important" contacts to. There's a data package monitoring system, notification manager (to enable or disable certain apps from popping up notifications) and a backup system. All of this is in one single app.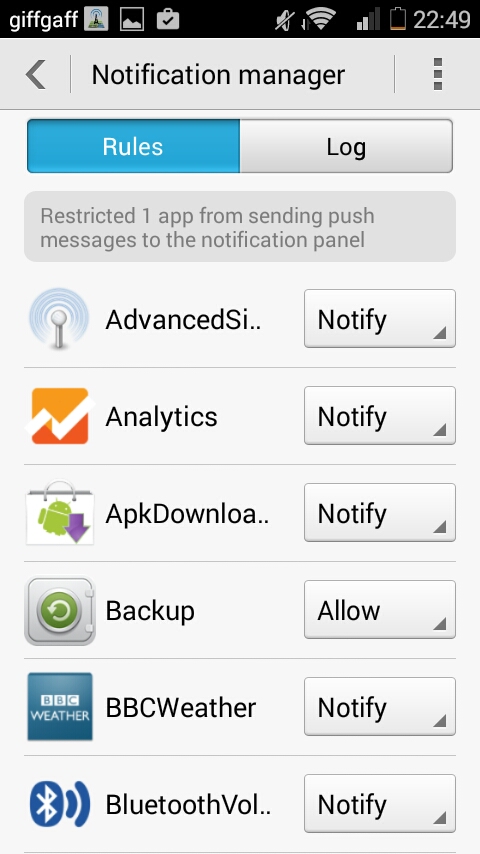 Other Huawei apps include a "Remote Camera" app for remotely controlling another smartphone camera and a "Cast" option for sharing media onto various screens.
Apart from the Huawei features, the regular Android goodness is here, but if you use Google Play to install anything you can rapidly find yourself with an error message about space. Despite the quite good additions about data management, phone management, memory management and CPU management, all apps start to install on the internal 4GB, and that fills up pretty quickly. If you're prepared to stick it out, as I usually am, you can go into the settings and move all your apps to run from the SD card.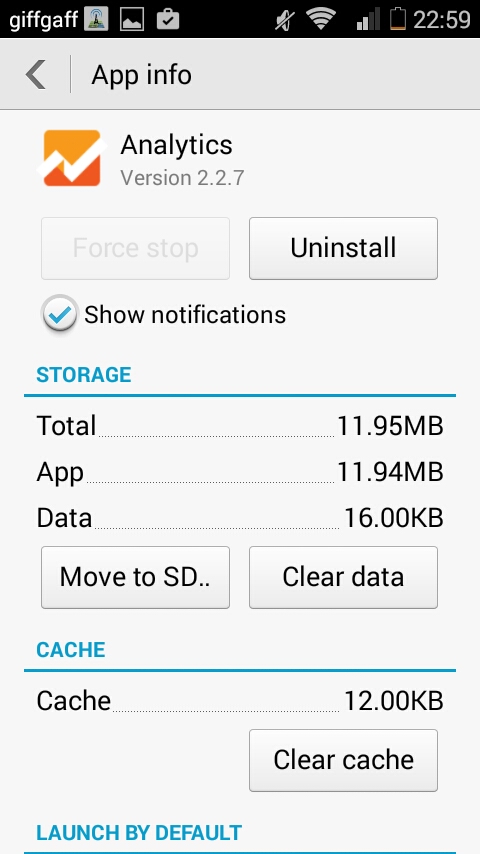 However, that's a pain in the backside and we all know it. You can spend ages moving your apps around, only to have the very same problem again in a few days. However, if you head into the settings again you can actually dig down into "Storage" and actually alter the default storage location to be the SD card. This should actually improve things a little, and to be honest it should be set this way automatically when you pop a card into the thing.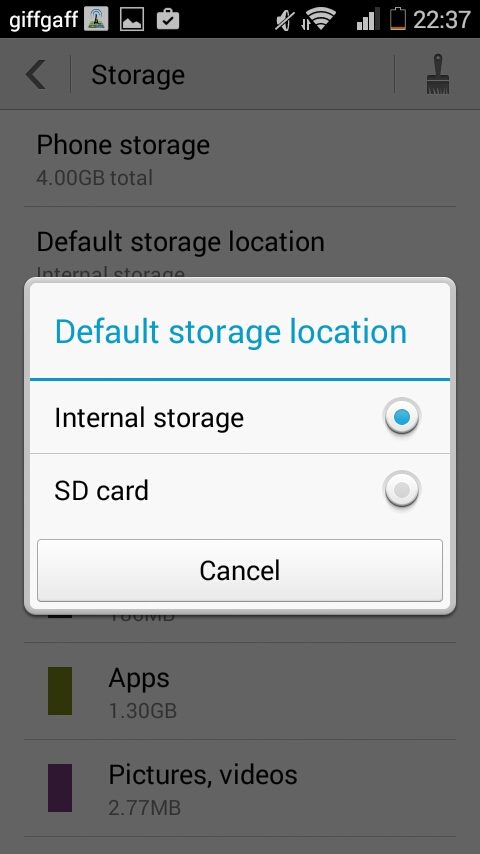 Other than that, the usual Android experience is maintained. The settings are clear and neatly organised, there's the usual Android browser and it'll sync your life with the mighty Google cloud the very second you whack your GMail account in.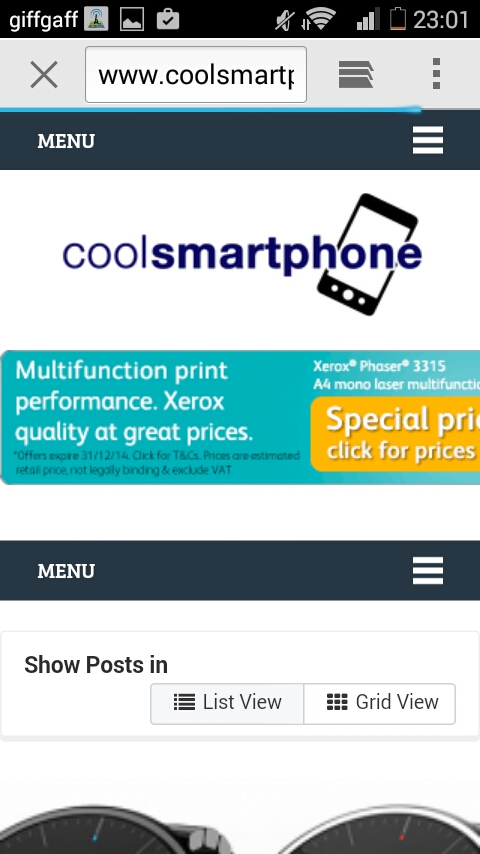 POP3 email, calendar appointments, contacts, messaging and all the usual Google Apps (Google Maps, YouTube etc etc) run fairly well although I did experience a couple of mad instances where I was whacking the "Home" key quite often and nothing was happening. It can get it's knickers in a twist.
Camera
I don't know quite what's happening with the camera but, for reasons I can't fathom, the HDR mode just doesn't function. I've taken two photos here, both WITHOUT the flash on and you'll be surprised to find out that the FIRST one is taken WITH HDR ON. What gives?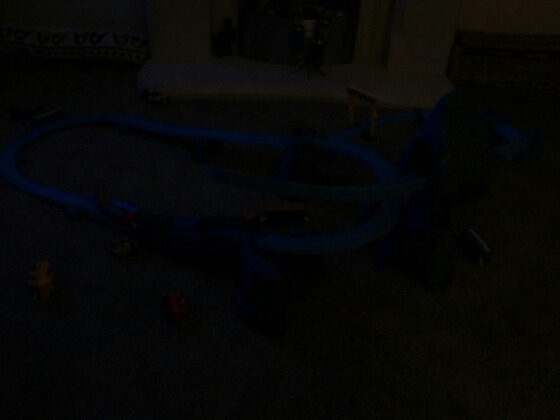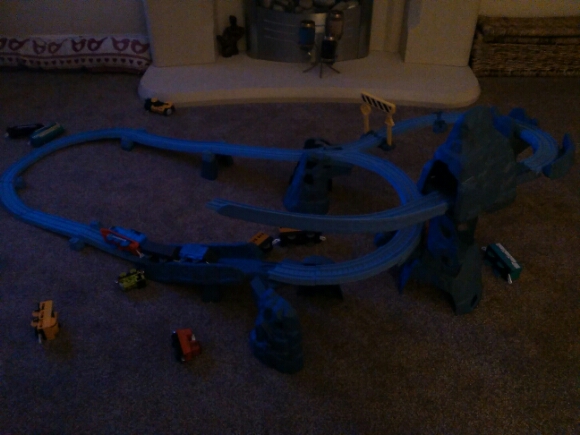 The camera interface is pretty basic but you do have a timer setting, object tracking and GPS tagging on photos, filters, audio notes, audio control (for taking snaps hands free), panoramas and more.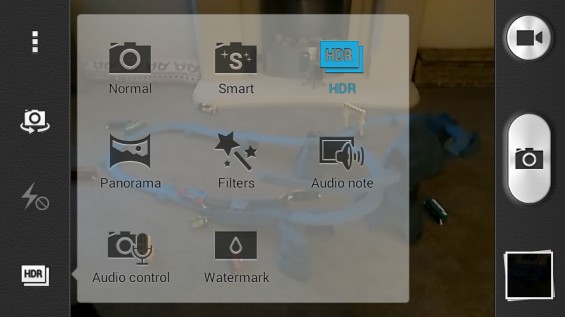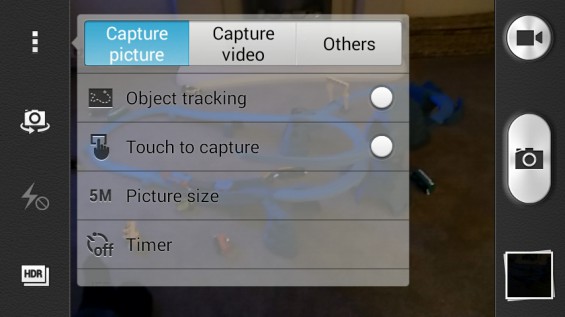 Here's an example of the camera shots. Outside, with adequate light, it's passable..
Overall
You know, there are some positives here. The phone has been put together well and it receives a brilliant signal – far better than my usual phone as it cruises through my usual "dead spots" without issues. However, the low-screen resolution and similar camera and screen to the G330 (a phone from two years ago) aren't really good enough. I know I keep on mentioning it, but let's look at the first generation Moto G. It had a 5 megapixel camera and 4.5″ screen too, but that screen was 720×1280 pixels (good) and a camera that worked. It also had more on-board storage and more RAM.
Tesco and O2 are selling the Y550 for £99 so yes, this is firmly in the "budget" category. It'll do 4G / LTE and, when you flick all the right toggle switches, set the default storage to "SD card", protect some apps and check the memory usage … you can have a fairly usable experience. However, the camera isn't up to scratch even for a budget phone and I know, I just know that Huawei can do better.
If any handset makers are going to go into "budget" territory I'd say that memory, CPU and camera are all important, but screen resolution is something you really need to crank up as high as you can for the price. It needs notching up a tad here, and some of the default settings in the phone need tweaking with those camera gremlins squished.
If you're prepared to have a quick fiddle with the options and you're not fussed on camera or screen quality then, perhaps if you can get a good deal, it could be worth a punt. Children and anyone wanting a basic smartphone would be ideal customers, but you'd need to put a storage card in for them and alter the default storage settings first.
Huawei Ascend Y550 Review
Build quality - 8.7
OS and performance - 5.9
Camera - 5.6
6.7
Good build quality, good price, some good features (including 4G), but let down by a low screen res and iffy camera.