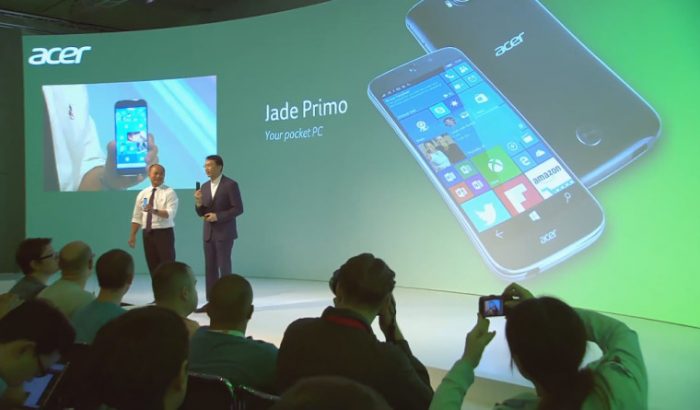 At IFA last week, Acer launched a variety of devices, some of which we've already covered. For Windows Phone aficionados, there was some exciting news amidst an otherwise very underwhelming show. At a slightly bizarre launch, at which the two senior Acer representatives spoke over each other and gave the impression that they hadn't practised what they were going to do, the wraps were taken off the world's first premium Windows Phone 10 handset. Going by the equally bizarre moniker, 'Jade Primo', the phone boasts some decent specs:
5.5″ Super AMOLED screen
21 megapixel rear camera
8 megapixel front camera
Snapdragon 808 chip
Compared to the leading Android handsets this is clearly nothing to get excited about, but given the lack of any officially announced high end Windows Phones, the Jade Primo currently is the unchallenged heavyweight. That is until next month's rumoured launch of Microsoft's new handsets.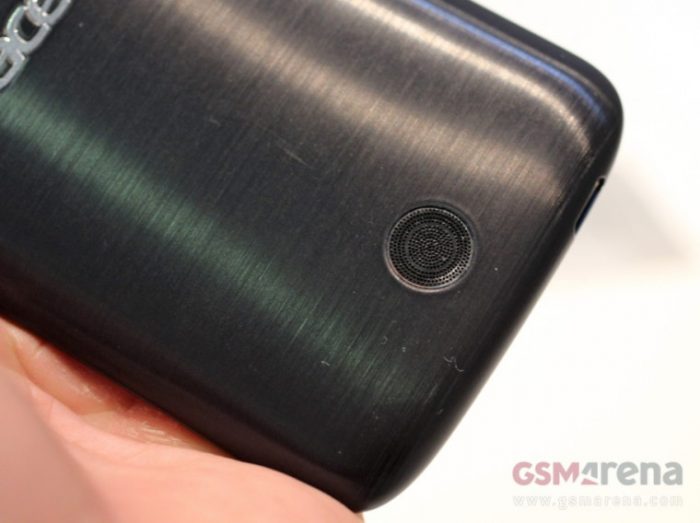 Acer were somewhat reluctant to release further details such as availability, price and other standard information one might assume a phone manufacturer would choose to release. Despite the specs, the phone itself is nothing to behold. It rather reminds me of the Samsung Ativ S (aka a Galaxy S3 running Windows Phone) which had a similar faux brushed metal back.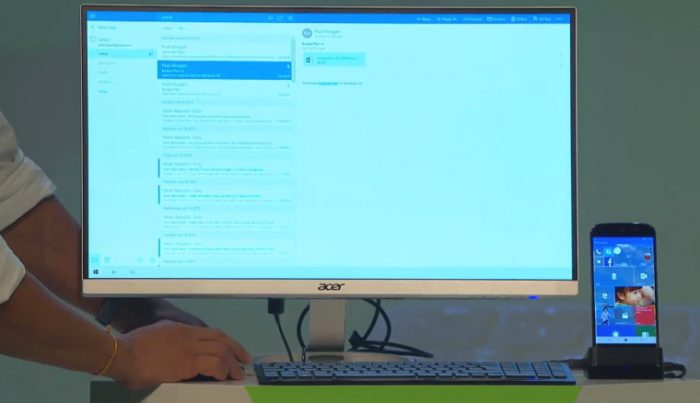 What the Jade Primo does offer, and was half-heartedly shown off during the launch, was its ability to connect via the Continuum dock to run full versions of Office apps on a monitor using a keyboard and mouse. Hopefully more details will emerge soon, perhaps once Microsoft officially launches Windows Phone 10?
Further details and photographs of the Acer Jade Primo can be found here.
To see the IFA launch of the phone (including an example of how not to stage an official launch), check out this video