The inimitable @evleaks is back again with some more tasty information about upcoming and unannounced handsets.
This time it's a couple of Windows Phone devices from Microsoft. The top one here is a 5.7″ handset named the "Cityman" and there's rumours of an octa-core CPU with a quad HD display, 32GB of storage and 3GB of RAM. The one down the bottom is called the "Talkman" and seems to only differ on the 5.2″ screen. Other than that, and a possible 6-core CPU, the specs remain the same.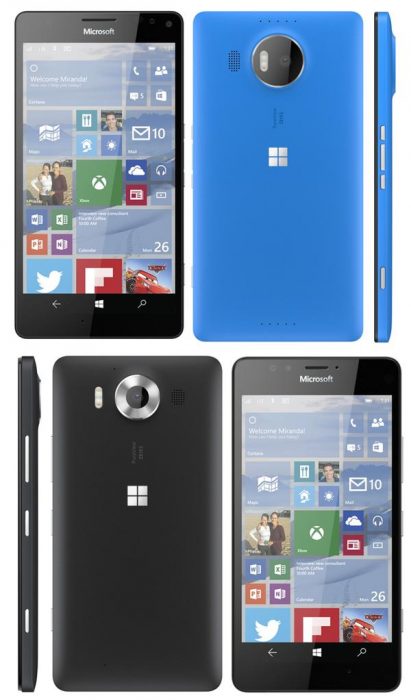 TheVerge reckon that they'll both have 5 megapixel front cameras, wireless charging and a USB Type-C charging port.
These are being touted as "flagship" and "premium" devices, but they don't really look it. The handsets, apparently to be called the Nokia Lumia 950 and 950 XL, will appear someone in October.