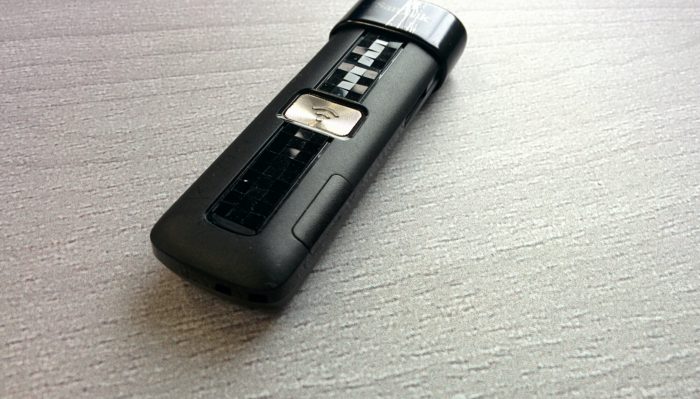 I have been looking for a way to a carry more media on my trips without having to overload the storage of my devices. There have been various ways of doing this around for a while, including the standard-for-Android solution of USB On the Go. Now with devices locking down on this functionality and iOS devices not supporting the feature at all, we need to find another solution.
Maestro memory makers SanDisk have been beavering away in the lab and they have now got the Wireless flash drive. We were told just yesterday that it couldn't be expanded but it seems that (if you get the one that looks like this) you actually can.
I have been having a play for the last few weeks and it has been working very well. It will let me dump files onto it from all my devices and retrieve them from all devices too.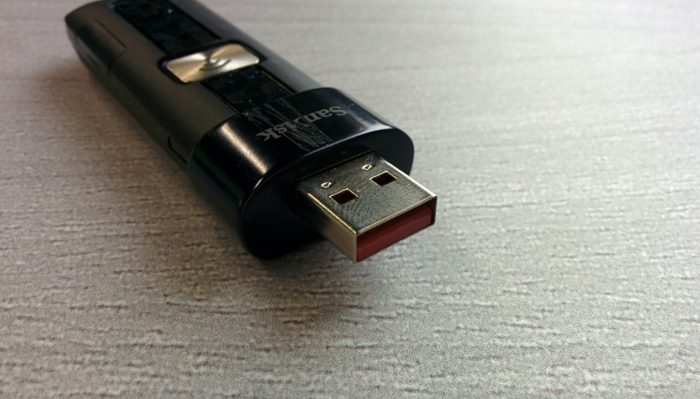 The drive itself can be plugged into a standard USB drive and work in the normal way. The actual storage capacity is variable as it is on an SD card on this model, and this can be swapped out as and when needed. The card that comes preinstalled in my case is a 32GB but I have swapped it out with a 64gb for testing and it worked flawlessly.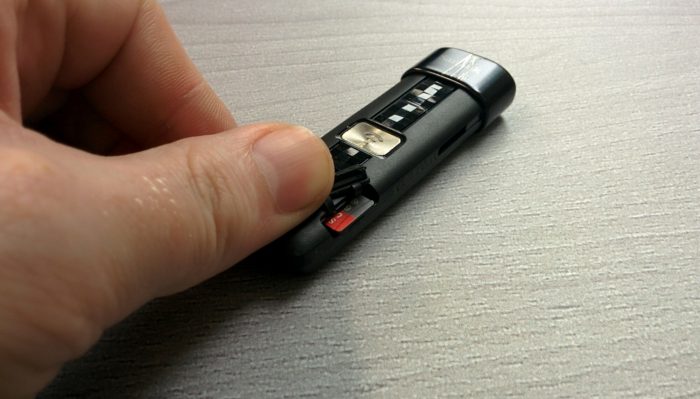 When you use WiFi it helps if you load up the bundled app. This lets you switch onto the localised WiFi network and you can start accessing files on the device. This is when it gets really interesting as you can simultaneously stream films to 3 separate devices for up 4 hours.
The device has got an onboard battery which will take about an hour to charge and will run for about 4 hours.  It will charge whilst you have it plugged into your laptop and also in a car cigarette lighter etc. This makes it useable in most environments and you can share with others as long as you open access to them. A big way that I have found myself using the device is to supplement the memory on my phone for pictures.
Usage

So lets take a typical day when I'm away from work. I will invariably end up somewhere away from a computer or tablet with only my phone to hand. I have now started to carry the Wireless Flash Drive in the car with me. I will get back from whatever scenic walk I have been on that day and then, on the drive home, I will utilise the time to upload the picture and video clips that I have taken during the course of the day. This means that by the time I get home I will be able to plug the drive into my Macbook Pro and get them all backed up whilst leaving my memory on my phone relatively clear. Later that day I go up to my parents house and if they want to see the pictures then no problem, I just fire up the app on their iPad for them and they can connect to the drive and browse through my pictures.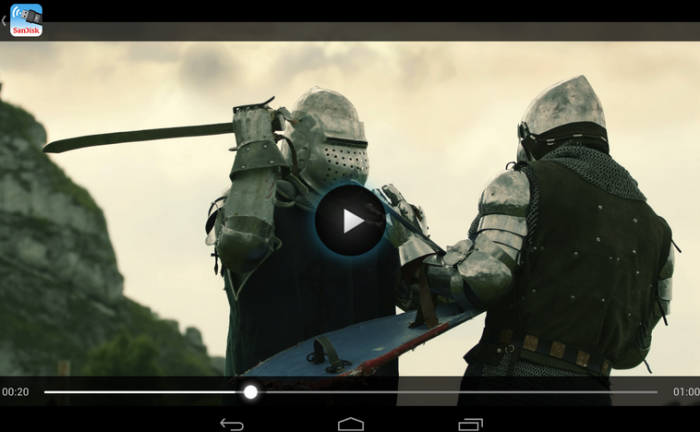 Doesn't that sound simple? Yes it does, but the problem is in reality it doesn't work as fluidly as that. I have had many occasions when I have been trying to transfer content from many different devices using the SanDisk app and it will crash or freeze up. The app itself takes an age to load up too.
I think where it works best is as a way to access content that has been preloaded from a computer and not the other way around. So, I tried this on the way to work one day. I was playing a film back from the device and in most instances it never faltered, giving me smooth playback. I have also tested it with with simultaneous streaming from the drive to multiple devices and this seemed to work reasonably well.
Summary

The biggest problem with this device is a question of timing. This device has come into a market that offers various solutions for backing up media. You already have Google Photos, iCloud, Skydrive to name but a few and these systems are all relatively easy to use for storing and saving content. It is because of these services that I feel that although the Wireless Flash Drive has a place, it is one that is very niche.
There is a place for this product however The iOS fraternity amongst us will find that this is a great solution for the freeing up of space on their devices without having to worry about proprietary connectors and desktop software. This lets them to get one step closer to the "Post PC" era that has long been promised to them.
If however you are an Android user then it is not an essential really. It is also useful for those who sit on the fence between Android  and iOS as it provides a quick way to have content available on both devices.
SanDisk also produce a different version of this device that supports a bigger battery and isn't in the USB drive form factor. That one also supports a full SD Card reader, which could be useful for those of us using DSLR's etc. Both products are available from SanDisk direct and also from other retailers such as Amazon.
Prices start from £39.99