Handsets like the Samsung Galaxy S6 have now done away with microSD cards, so you generally have to stump up for the on-board storage you need when you purchase a phone. However, despite all the cloud solutions floating around, many still want to be able to transfer pictures to their own local storage.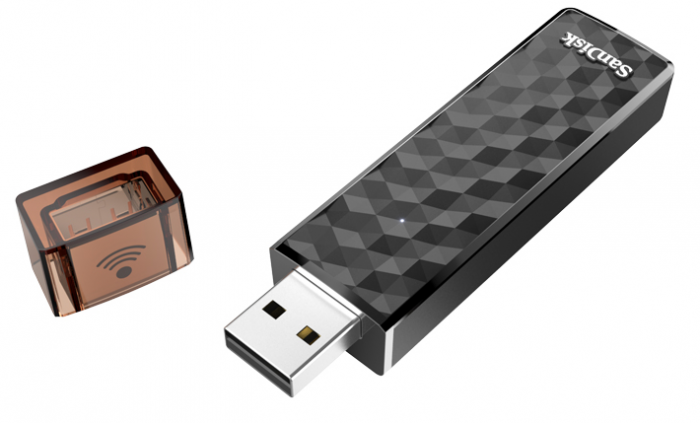 Yes, it's possible via a cable, Bluetooth or perhaps even emailing it to yourself, but this could be an ideal solution if you want more. It's a "Wireless Flash Drive" and basically consists of up to 128GB of portable storage which is accessible over a local WiFi hotspot or a USB connection. It'll also stream movies and TV content too, so if you've got something saved it'll push it to three devices at one time for 4.5 hours.
A SanDisk Connect app, available for Android and iPhone lets you manage the content easily and you can also auto-backup photos and videos too.
Noticeably smaller than usual wireless storage solutions, this supports up to 8 devices and you can get it from various stores in various sizes. What's unfortunate is that, just like the phones, you can't put a microSD card in yourself to expand it. Also rather confusing is the fact that both the 16GB and 32GB version is £39.99 on Amazon. The 64GB version is £58.99 and we can't find the 128GB version on any of the sites they sent us. We eventually stumbled across one on myMemory for £81.25, but it's out of stock.
Either way, here's a little video or two, and you can get the full press release below.
https://www.youtube.com/watch?v=TaCjquOZPPI
https://www.youtube.com/watch?v=4hs3VqtWWy4