So HTC sent us a press release. We'd perhaps like one of their new phones, but we can't get that. Anyhow. They sent us pictures of a model called Jourdan Dunn. We're not sure who she is, and we're totally against sexist imagery of ladies advertising phones. It's wrong, so let's have a good old stare at them ……….. 😉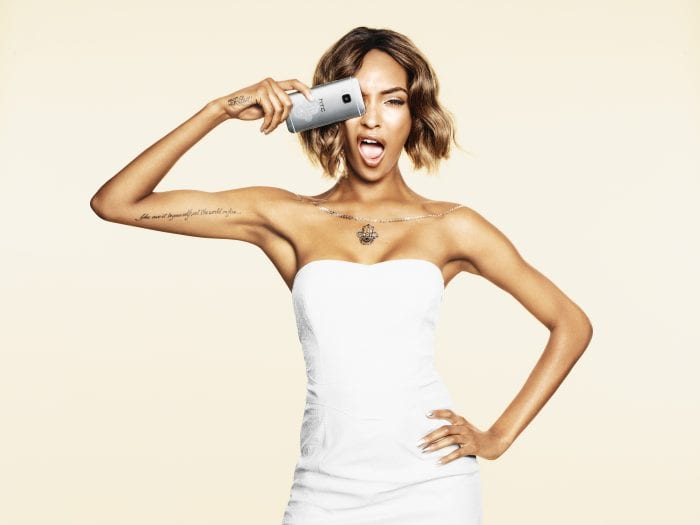 There she is. Anyway, these are limited edition HTC M9 handsets. Known as the HTC One M9 INK, it "delivers a body art-inspired one off illustration which is engraved onto the back of the phone". It looks like this..
Now I like that. It looks nice and everything. You can register your interest at here on the HTC UK website but I'd like my own design engraved onto my phone if you guys could do that? How's about that for an additional service HTC?
"Here's your lovely metallic HTC One M9. I bet you read the review on Coolsmartphone and the confused ramblings by Gears. However, now that you've got one, how about we engrave something on the back for you eh?"
I'd be interested in that. Never mind celebrities that I've never heard of. I want a picture of my cat on the back. Meow.
Details below.