You've got £259.99, right? You don't need that new TV. No, you need a watch my friend. A smartwatch.
This is one we got the full sweaty hands-on with (or should that be "wrist-on"?) In Barcelona at Mobile World Congress. It's available in silver or gold (and I guess you could tell your mates that it cost the same as the gold Apple Watch maybe) and comes with a charging cradle and cable.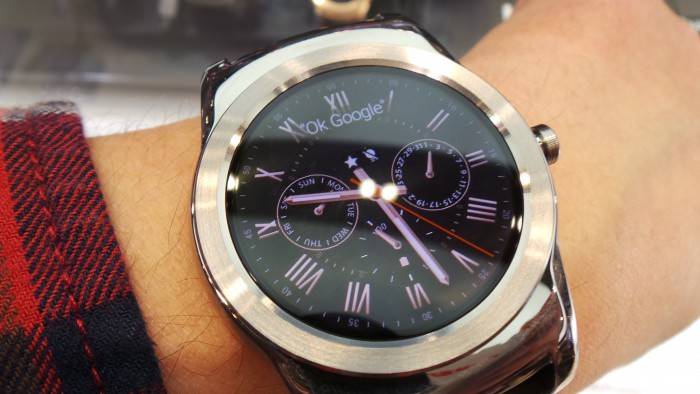 It's water resistant, weighs in at 66.5 g and is made from stainless steel with a genuine leather strap. Powered by Android Wear, it has 512MB memory, 4GB storage and a 1.3″ P-OLED screen at 320X320 (245PPI). Inside is a 1.2GHz CPU, WiFi and Bluetooth plus a 410mAh battery.
Get yours here or head to our earlier hands-on coverage if you want to see what it can do.