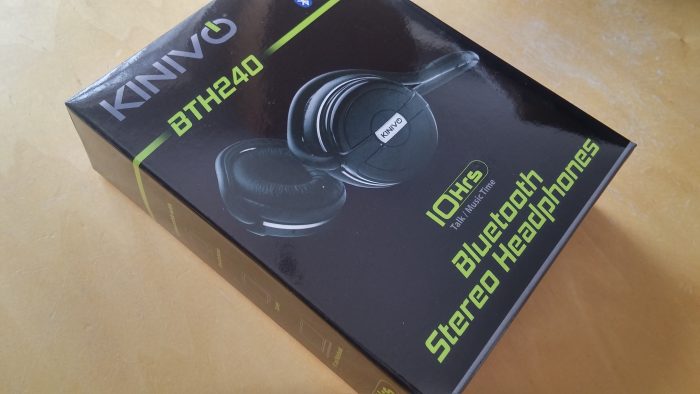 The people at Kinivo were going to send us a Bluetooth speaker to look at. It was meant to be the Kinivo BTX270 Wireless Bluetooth speaker. I'm sure it's very good and that, but what we actually received was this, the BTH240. It is, as you can see, a totally different beast. These are over-the-ear headphones and that headband goes around the back of your head and then over your ears. This means that the headphones themselves stay in place when you're moving around. Jogging, running, mowing the lawn and cycling are all possible and the headphones don't fall off. Obviously I wouldn't recommend cycling with headphones on, because that's dangerous in traffic, but they do stick on there.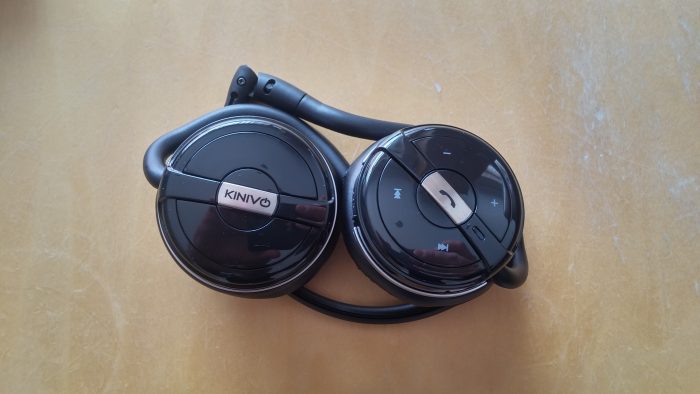 In use they're not quite as "immersive" as in-ear headphones, but you get to control music from the buttons on the side of the headphones, which is great if you're out and about. You can adjust the volume, skip tracks and answer calls too. There's also a small microphone embedded in one of the headphones so that you can conduct full phone calls on these.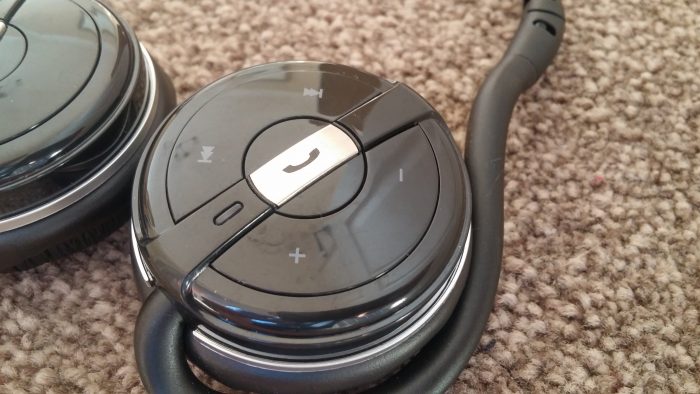 Pairing up is easy enough – I charged them up via the stanard microUSB port and then used the "call" key to turn it on. Bluetooth pairing was simple and straightforward, I just pressed and held the middle button to initiate that. My phone then played all audio through the headphones.
After charging fully you get around 10 hours of playback, and the headphones are both light and comfortable. They fit nicely on your head and I understand that these are actually an improved design. The padding around the headphones themselves was soft and cool and, even whilst pushing a heavy lawn-mower, they didn't seem hot or sweaty.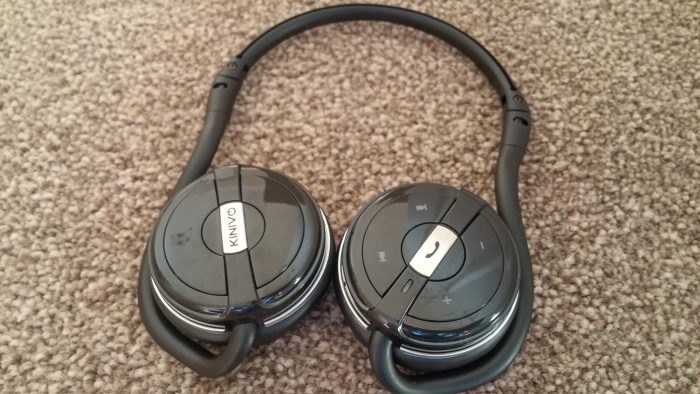 They're not overly big – not as large as those infamous Beats headphones you'll see people using. For me that's a good thing. These are perhaps more fashionable and less "in your face" than the "over the head" units you see people wearing. I also liked the fact that these folded down into a compact footprint, so you could pop them in your pocket easily. Nice touch. That band is a strong flexible plastic.
Whilst initially I didn't find these as "immersive" as in-ear headphones, there's probably less chance of you getting your ears damaged.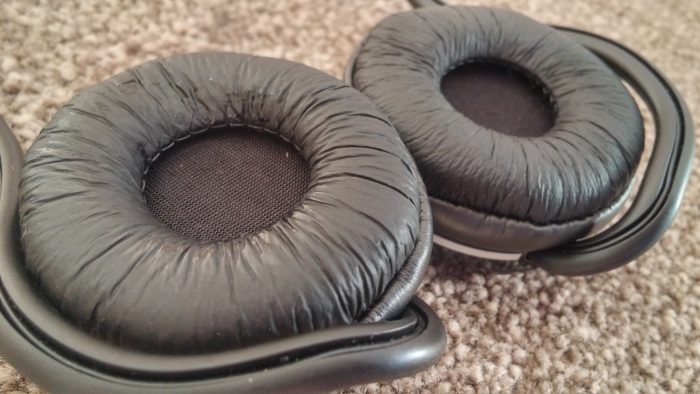 Sound clarity is good, as is the bass, although if you're a fan of cranking up in-ear headphones to "max" you may find that the volume doesn't go as high as you'd like. The high and low notes didn't clash and call quality was fantastic.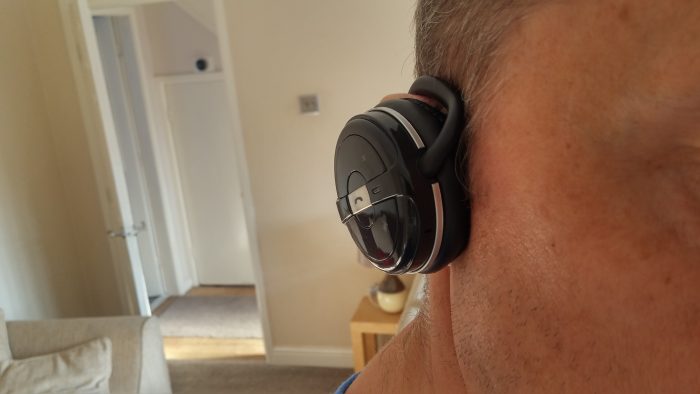 The buttons will take some getting used to. Initially I found myself mashing the wrong buttons when it was on the side of my head and ended up snapping a photo of the layout on my phone so that I could refer to that when I was wearing them. After a bit of learning I quickly got used to where the volume and track control buttons were.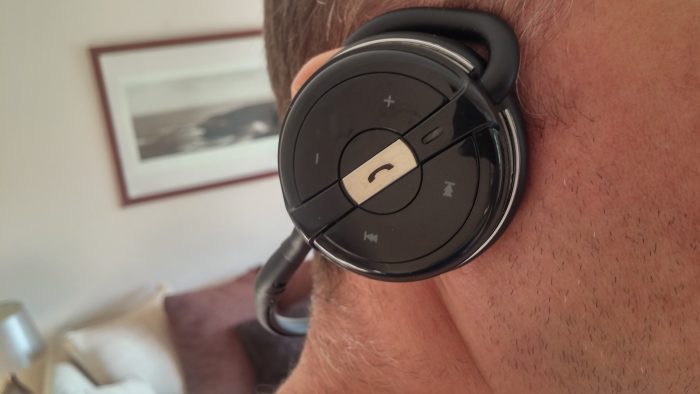 Overall, a great product. You don't feel like you're "wearing" it (it doesn't pull your ears down) and the sound quality is decent enough, if not quite as full-on as the in-ear equivelents. If you have a set of headphones that you already like and want to keep, try the Kinivo BTE40, which will convert your existing wired headphones into Bluetooth ones. As for these, at $24.99 in the US or £21.99 in the UK, they're really rather good.