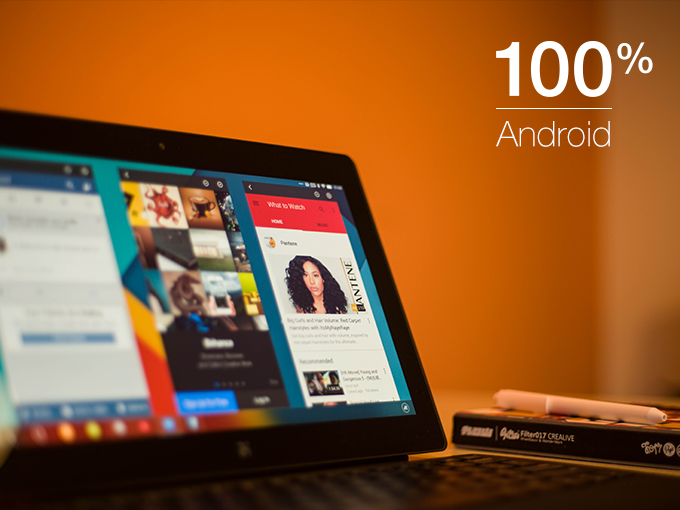 Some of you may be aware that I have been harping on about a Kickstarter project called Remix Ultra Tablet,  well it has been a huge success on Kickstarter so much that the actually sold out the entry level tier of $39 in seconds and the next one at $199 minutes later. However it seems like Kickstarter didn't close the gate in time and as a result there were 155 backers who were uncertain about what was going to be happening.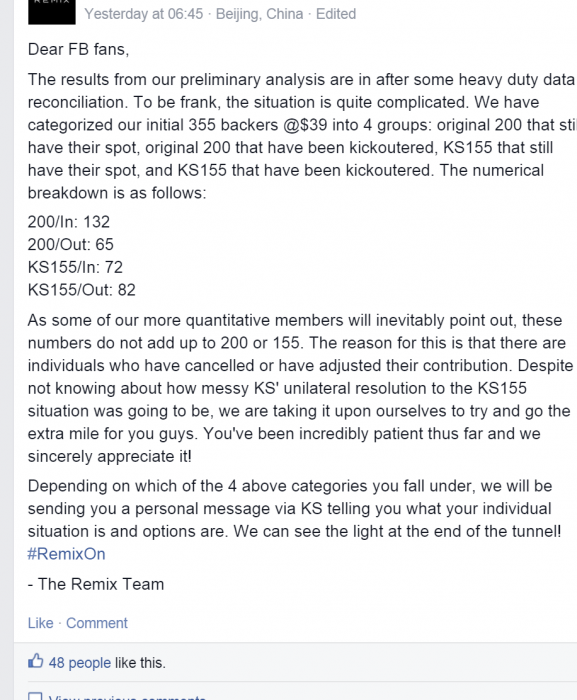 To make matters worse even though Jide Technologies where trying to work through a solution with Kickstarter, on Wednesday evening people started getting emails saying that their pledge was being withdrawn. This was being done not just to those that were too late with their payment details and therefore outwith the 200 that Jide had allocated but it was being done to legitimate pledges. This was turning out to be a PR nightmare and Kickstarter had 155 very unhappy people, but there was scorn heading towards Jide as well. Jide being a young company trying to break into the western markets did not need this so action had to be taken.
I am pleased to report that the guys at Jide have come to the rescue of those 155 pledge less souls. Since about 9 AM Thursday morning they were frantically contacting those who had been removed from the system and notifying them of the appropriate action. In some cases this meant that they would still be getting the tablet at the brilliant initial offer they just had to re-pledge and Jide will monitor it internally, other did not have to do anything. These two examples were what was happening if you were removed from the initial 200 pledges.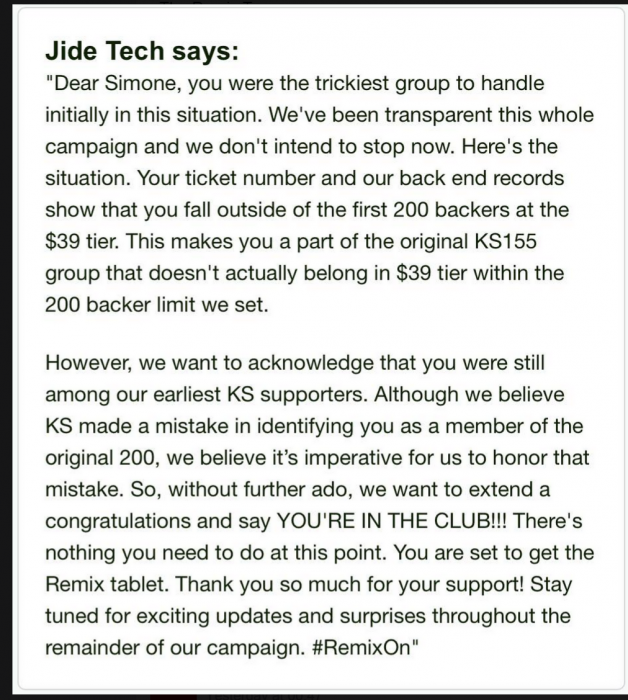 For those who were not with the initial 200 things were a little bit unclear. it turned out some had received an email stating that they were successful and others had not. This was the how it was decided if you were going to get it at the original price or not. That being said I believe that most people who had been excluded from the lower tier have now opted into the higher $199 tier and they are being given a free Remix Tablet sleeve for there troubles, which is $29.99.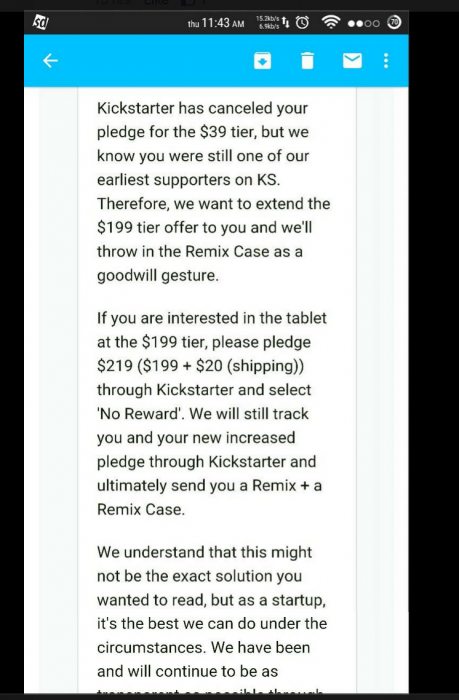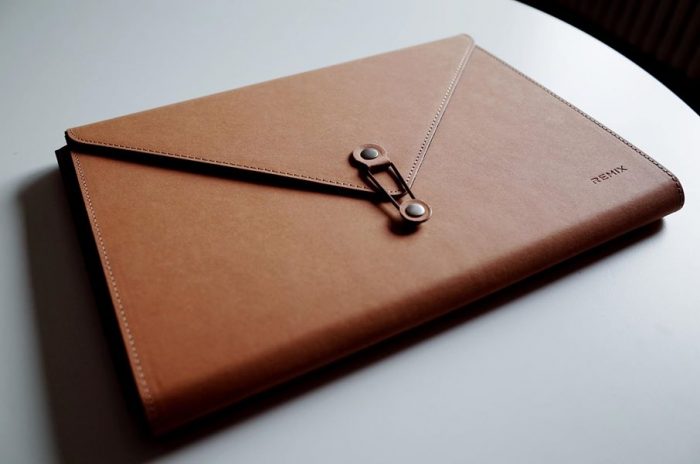 This was being dealt with by two of the founders yesterday who pulled a 16hr day to resolve the issue. The appreciation has been flowing on the Remix Facebook page and I think it is safe to say that Remix won a lot of fans yesterday for the swift and decisive action that was taken by the team. What it does bring into question is how this even happened anyway and what will Kickstarter be doing to fix it in the future.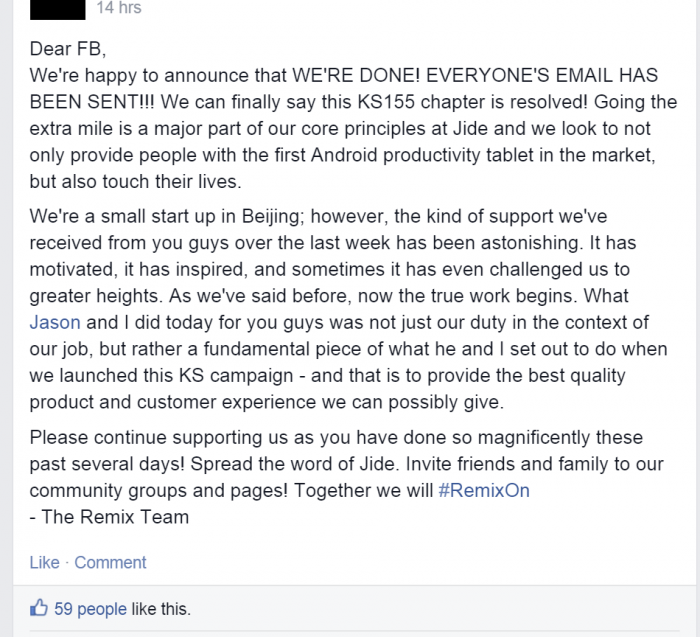 A huge congrats to Jide for having the balls to go and do this even thought it will end up costing them a lot more money they now have secured a large fanbase with the action they have taken, they are even looking now to see if they can add some stretch goals to the Kickstarter. I was fortunate to be unaffected by this mess but I have been keeping an eye on what happened. I think the Guys can give themselves a well deserved pat on the back and have a few cold ones this weekend to celebrate this successful outcome as it could have so easily it could so badly wrong for them, now they are once again on an even keel.