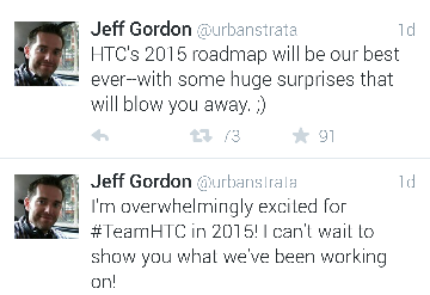 We're a little light on detail, but Jeff Gordon – top Comms Manager at HTC – is promising some exciting new gadgets this year.
As you can see above, he's promising some "big things" that'll "blow you away". Let's hope it's not just a new large phone with a high-powered fan attached. HTC have produced some excellent handsets and some innovative ideas, including the HTC RE and their high-ranking HTC One handsets. However, the likes of Samsung and LG are contiuing to grab the spotlight and there's many other manufacturers including Huawei, Xiaomi, Lenovo and others chomping away at market share.
As always, we'll let you know about the upcoming HTC news and gossip.