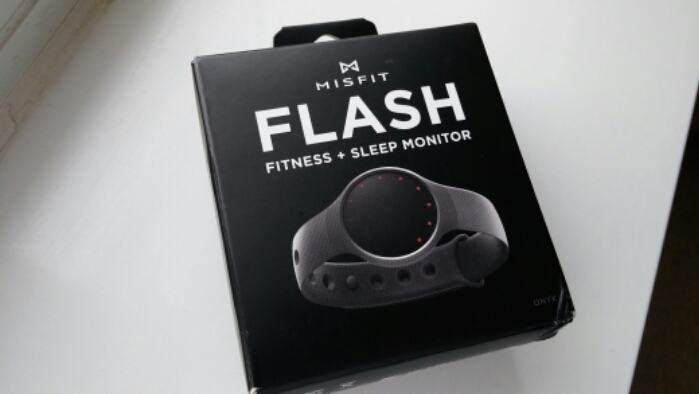 Just a few weeks ago I reviewed the Misfit Shine, a personal tracker that also, if you want, can double as a necklace. Now we have the Misfit Flash and here's a look at how this one works.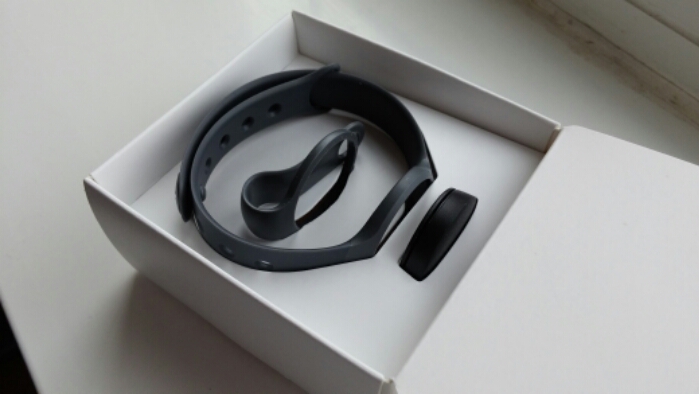 It's a small device around the size of a penny and pops into a watch strap that comes in the box. You also get a clip, so you can attach it to your clothes if you wish. It monitors your movement and keeps a log which then gets magically transferred to your smartphone over low-power Bluetooth technology. You don't even have to pair this, it just happens automatically and pretty early too. It'll even update the Flash over Bluetooth, so you know that you've always got the latest version of the software both on the tracker and on your phone.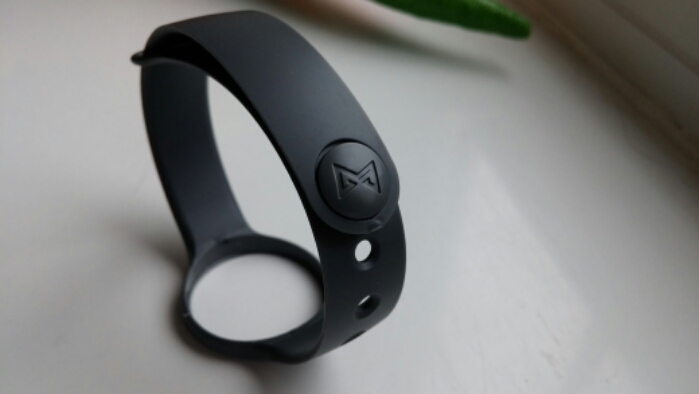 This is something you really don't need to worry about once it's on your body. Inside is a regular watch battery so there's no faffing about with charging and it's waterproof up to 30 metres too, so you can jump in the pool with confidence, and that rubber strap is great in the water. You can also use this clip if a strap around your wrist isn't your thing..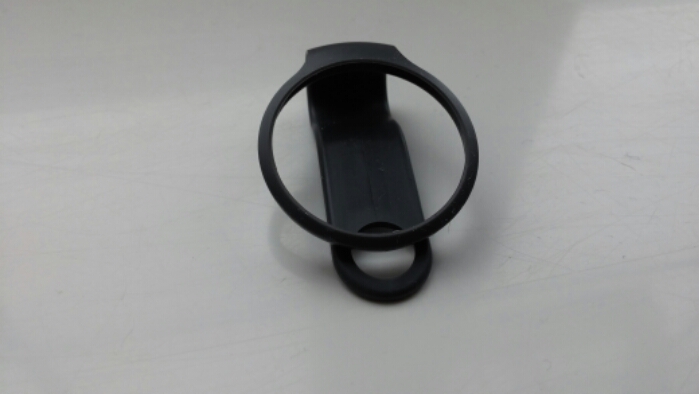 As before, this also monitors your sleep, so you can see why you're not very rested by examining your sleep patterns. I tried it or and there was a noticeable jolt when the neighbour started his van at 5AM.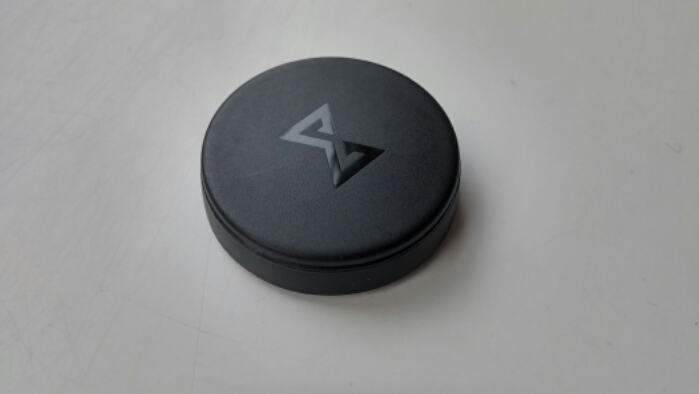 My usual trip to work has altered quite a bit recently, and I now have the privilege of walking to work. My route takes me from the train station, up a canal and into work. I've now made it my mission to run further and further each day from the train station, hopefully stopping just before I get all too sweaty. The local scenery gives me the urge to play a few cheeky slot games while I cool down again. 
All of this gets recorded without me thinking about it, and I can see more and more calories getting burned off daily.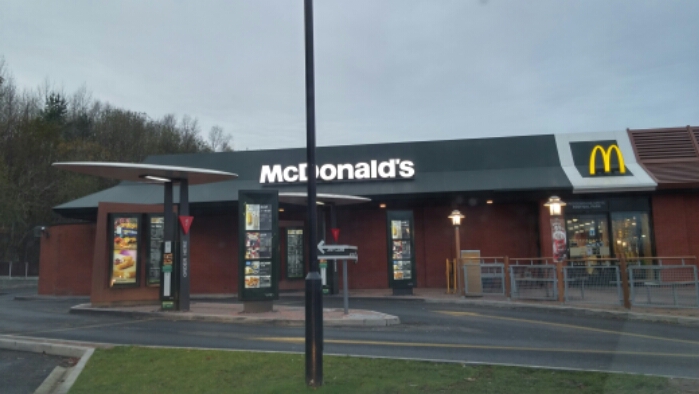 Whether I'll make it past the McDonald's is another question though, as that "quick coffee" suddenly turns into a second breakfast. That's something that the Misfit Flash isn't going to record automatically, but you can now also use their food logging system to keep a track of what you're eating. I can take a photo of the food I've eaten (if I remember and I don't try to hide the fact that I've just scoffed a huge burger) and add it to my daily activities. Although, there's nothing to stop me taking a shot of someone elses food, perhaps a salad, is there ? 😉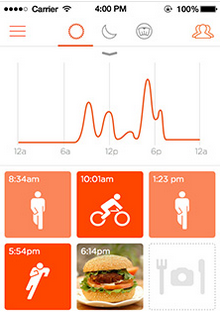 As part of your daily routine you simply need to press the Flash and the LED lights will tell you just how close you are to achieving your daily goal. Burgers, it seems, aren't a good idea.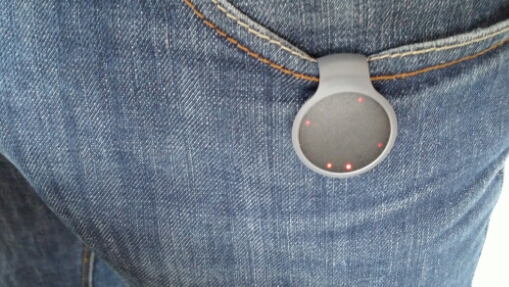 It does however record the distance traveled and there's a range of colours available if this grey shade isn't your thing. You can wear the Misfit Shine as a wristwatch and the LED lights on the front will show you what the time is by flashing away where the "big" and "small" hand should be on a clock. I actually clipped it to my jeans, where (in my head) I felt it worked better and I noticed it less. It's got a pretty firm clasp fastening on the back and there's really no way that it's going to drop off your trousers or jeans, although I will confess that this nearly went into the washing machine a couple of times because I forgot it was on there.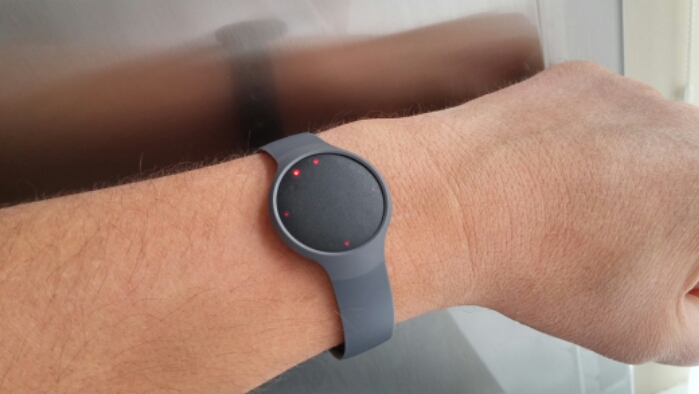 If you're out swimming or running this also means you can clip it anywhere. There's no charging to worry about (the battery lasts for 6 months or more) and it's waterproof for you to 30 metres, so you can clip it onto your shorts if you're swimming or running in the rain. You can also clip it to your backpack if you're cycling, your keychain, your shoe – anywhere on your person really.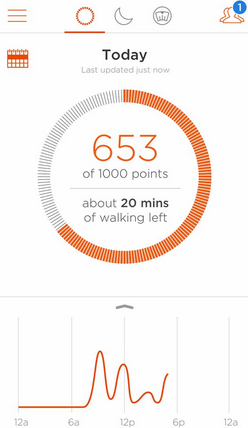 The software is simple to use and, despite it being Bluetooth, there's really no hassle in getting the Misfit Shine and the app talking together. It's just a matter of placing the Shine somewhere near to the phone and tapping "Sync". It'll then flash some LEDs at you and your daily activities will show up in the app itself. You get a daily activity goal, steps taken and calories burned, distance travelled and a weekly view so you can see which days were better than others. There's also a section showing your achievements and you can share your progress with your friends.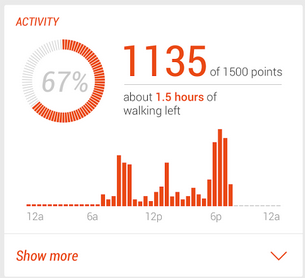 You can also track your weight and, if you do remember to detach the Flash from your trousers you can also use this as a sleep tracker. It's comfortable and fine to sleep in, at least it was for me, and will show you just how many hours of sleep you're getting per night. It'll also show just how much of that was "deep sleep" too.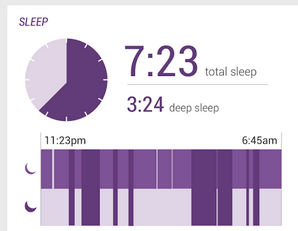 This is available for both Android and iOS.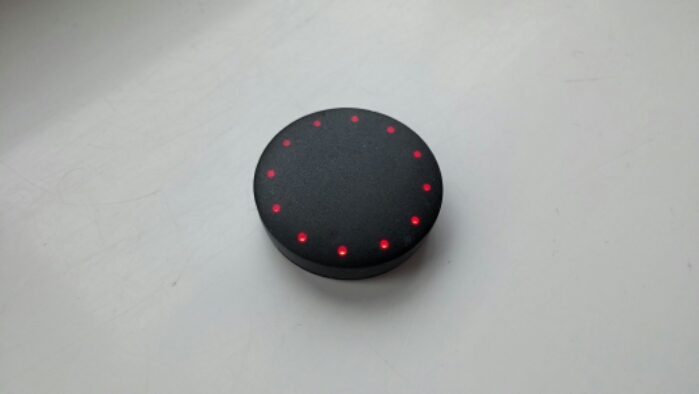 Overall
The Misfit Flash itself is usually around £45, although right now Boots seem to have quite a few on offer for £33.32, so perhaps worth a nose if you're looking for a gift. There's a range of bright and funky colours available and it really is one of those devices that just works. No faffing about, no "geek knowledge" required. Just pop it on and go.
When you're out, just tap the device to show your daily progress and to see just how close you are to achieving your daily goal. It spurs you on to go further and to do more, which is always a good thing if your job (like mine) involves a lot of sitting down.
Misfit Flash Review
Design - 9.3
Price - 9
Easy of use - 9
9.1
Another brilliant sports tracker from Misfit. Fit and forget - it does all the magic without you having to think and is extremely durable too.